At a time, cyclists did not give much thought to summer riding clothing. They simply removed their knee and leg warmers, added ice to their bottles for water, and stopped to soak cotton riding caps in cool fountains at regular intervals. However, things are different now, so the equipment accessible to cyclists is ready to ride through the hottest months of the year.
Choosing the appropriate clothing for ventilation, aeration, and movement. Let us not let these things put a stop to our progress. Especially when personal cycling obstacles frequently coincide with the warmer season. The heat of July, just in time for the Tour de France. Our tips for riding in good shape and selecting the perfect summer cycling attire.
Getting that Perfect Outfit for Cycling
There aren't many situations in life when you'll spend substantial time sitting on a little saddle, forward lean, so it shouldn't come as a surprise that most of your clothes aren't designed for this. Cycling clothing is made to keep you comfortable in the saddle while still providing coverage where it's needed.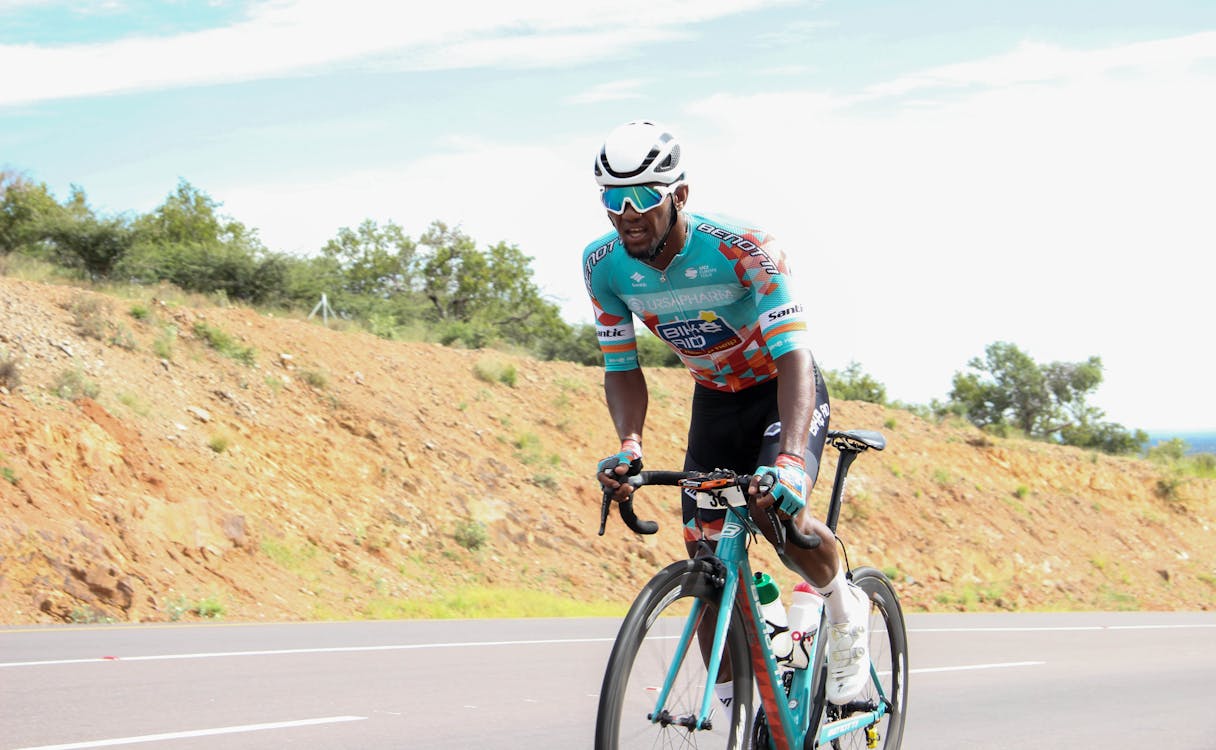 Why is Having a Perfect Outfit Important?
Well, here are some significant reasons why you need a perfect outfit for cycling during summer:
A cycling kit allows you to move around freely.
Pedal-pushing for hours can result in aching patches in areas we'd not disclose. Seams are strategically positioned on cycling gear not to irritate the skin. Different textiles are frequently used to provide reinforcement, stretch, ventilation, or weatherproofing when required.
You'll have that awesome look.
What's with the MAMIL stereotype? It's so dated.
Dayglow team uniforms from head to toe? It's entirely up to you.
Forget about your preconceived notions about cycling. Everyone has a cycling kit, whether you prefer a basic block of color, subtle designs, or eye-catching brights.
Checking Out a List of the Best Outfit for Cycling
Choosing the correct riding jersey is crucial in the summer. When approaching a pass, the temperature quickly climbs. If it's wind-protected, it's better. When the thermometer reads 25 degrees, it's vital to cool down. A summer cycling shirt can withstand the heat.
Q36.5 Hawaii Jersey
Q36.5, which debuted in 2013, is swiftly reinventing high-performance cycling apparel by merging technologically superior textiles with "quintessentially Italian" styling. The stunning 120g Q36.5 Short-Sleeve Hawaii jersey features SPF 50+ UV protection and is made of a polyester microfilament that is light, soft, extremely breathable, and dries rapidly – everything you could want in a summer jersey.
The jersey is designed in a "kimono-esque" style that eliminates seams in the shoulders and arms, resulting in a more tailored race-cut that is both ergonomic and aerodynamic. The invisible pocket system in the Q36.5 jersey holds everything you need for a long day on the bike but vanishes when the pockets are empty, emphasizing the jersey's minimalist appearance.
Ornot White Hot Jersey
Ornot apparel is designed in San Francisco and sewn in Southern California and features graphics that don't make you appear like a Power Ranger. The summer-weight White Hot jersey has a UPF rating of 28+ and is made of a textured 100 percent micro-polyester fabric that is soft and breathable, so you won't mind wearing it without a base layer. Wide armbands minimize the need for sleeve cuff elastic, and mesh side panels provide breathability. Combine the White Hot jersey with Ornot's Bib Shorts 3.0 and a pair of matching socks to complete the subtle but tasteful "I'm not a moving commercial" appearance.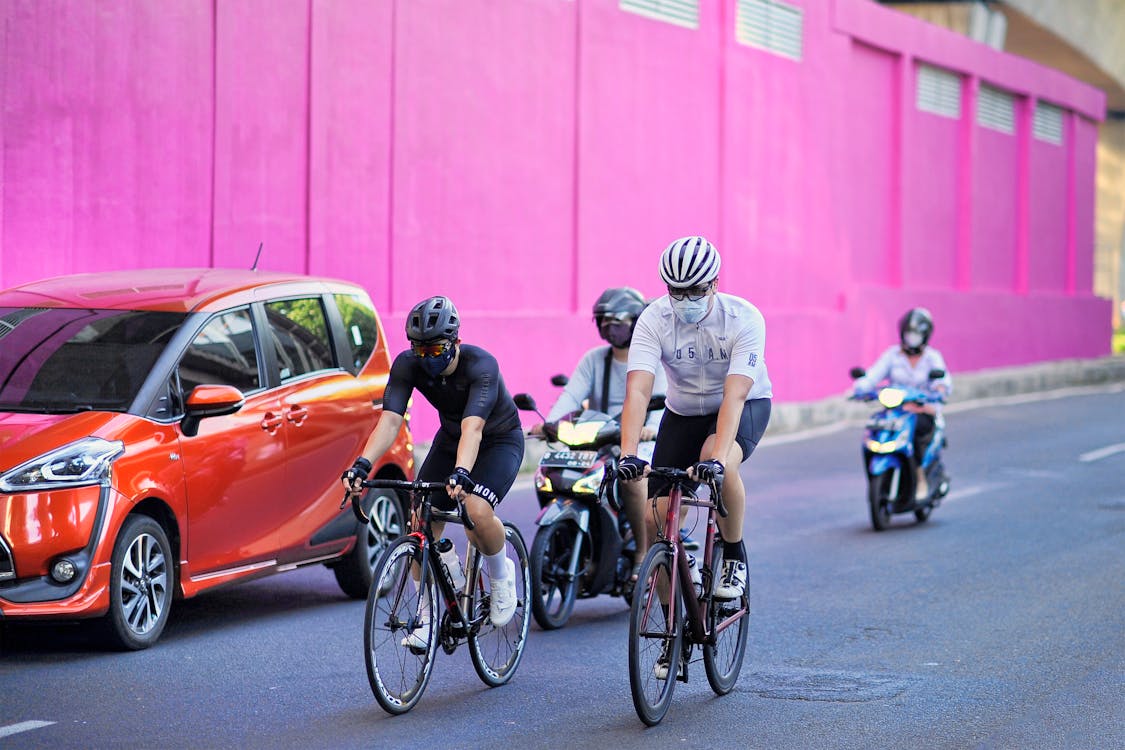 Castelli Inferno Bibs
Castelli invests in professional cyclist input for high-performance clothing built for cycling in cold and rainy conditions. Castelli's hot-weather clothing, most notably the Climber's Jersey and Inferno Bib Shorts, reflect the same attention to detail and significance placed on rider feedback. The Inferno shorts are six different fabric types to keep them light and cool. At the same time, Castelli's new and improved Progetto X2 Air seat pad provides increased ventilation without sacrificing comfort and support. However, the mesh leg grippers around the thighs may be the best feature since they eliminate the need for elastic at the leg openings, making the bibs lighter, cooler, and more comfortable.
Boure Sol Skin Arm Coolers
You presumably already have arm warmers for riding in the spring and fall, but what about arm coolers for the summer? Due to Quantum DSX, a breathable Swiss compression fabric with a micro-waffle surface that reduces wind drag, Boure's lightweight Sol Skin Arm Coolers provide SPF 50+ UV protection. Crisp and light are ideal for adding a layer of protection to hot summer rides.
Final Thoughts
When cycling, you can wear whatever you want. Even elite cyclists are unlikely to don lycra whenever they throw a leg over a top tube.
Cycling clothing makes much more sense once you start riding for more extended periods or want to ride faster. There's no need to wear special cycling gear if you're only riding a short distance at a moderate pace and don't anticipate breaking a sweat. Tucking trouser legs into socks or using trouser clips are both perfectly acceptable means of securing anything that might get caught in wheels or chains.