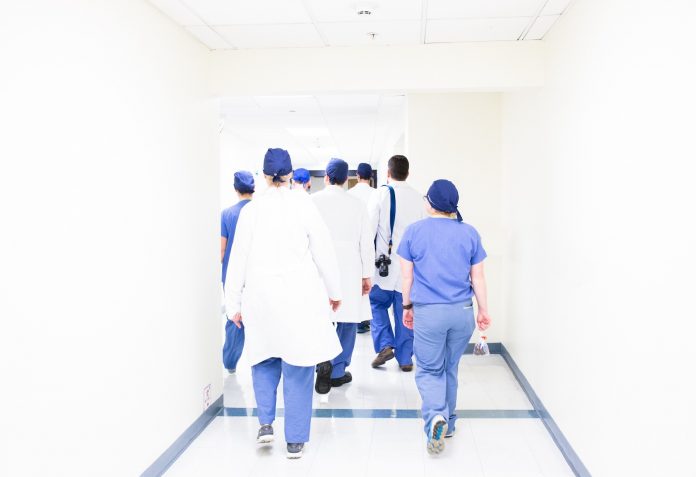 Everyone in the world depends on healthcare to survive in one way or another. The quality and quantity of service rendered by healthcare providers determines the performance of the healthcare industry.
Medical experts have used a lot of time and energy developing medicine and healthcare tools that operate fast and accurately. The healthcare industry is progressing forward at a fast pace and so should the recruiting practices. That's why we need job boards today. Job boards play an important role when it comes to hiring top talent.
The healthcare industry needs qualified medical professionals who can easily adapt in different hospitals, specialty groups and private practices. According to the Association of American Medical Colleges, there will be a shortage of about 40800 to 104900 doctors and 33500 to 61800 care specialists in the US by 2030.
However, finding and hiring skilled healthcare providers does not have to be daunting. Here are the top medical job boards around the world for healthcare professionals.
1. Health eCareers
Health eCareers is more than a job board because it offers news coverage, career resources and general information for every type of medical profession. The salary guide and salary calculator are great resources for job seekers who want to determine how their pay compares with others in their field.
These resources measure factors like location, specialty and experience. Health eCareers site has lots of great articles that discuss the future of healthcare and other enlightening discussions aimed at improving the quality and quantity of services rendered by medical professionals.
2. JAMA Career Center
The Journal of American Medical Association (JAMA) is a great resource designed to help active and passive job seekers. An individual can search for jobs with his or her specialty skills and preferred location in the US and beyond.
International volunteer opportunities are also available and open to travelling healthcare providers. Similar to custom essay, JAMA Career Center offers advice and news to medical professionals thus helping them map out the trajectory of their career.
3. MedicalJobs.org
MedicalJobs.org is focused towards delivering information to healthcare professionals by publishing weekly advice articles related to different medical careers.
The site has a medical comparison tool that identifies which medical job suits an individual through the use of filters such as education, physical and mental exertion levels and salary requirements.
4. MedJobsCafe.com
MedJobsCafe.com was started back in 2007 as companion of DocCafe.com. The site is branded severally with platforms for nurses, dentists, biotech workers and pharmaceutical professionals.
They have thousands of job listings that provide job seekers with important information about employers such as staff size and community values as well as quality of schools and weather in the area of posting.
The network has several features such as job alerts, customizable candidate profiles and a CV database of passive and active healthcare providers.
5. MomMD
As the name suggests, the platform aims at connecting women in the healthcare industry. The site is large and popular with over eleven thousand active members and a community of over 1 million female medical providers.
This site is fantastic and unique because it offers several resources for female medical professionals at all the stages of their careers regardless of whether they are in medical school or pursuing Continuing Medical Education courses to keep up with the changes and developments happening in the medical industry.
The job board lists opportunities from hospitals, recruitment firms, private practices and employers in the US.
6. Medzilla
According to uk.bestessays.com, Medzilla is among the oldest job boards on this list that connects pharmaceutical, biotech, medical and healthcare professionals to employers. Started back in 1994, Medzilla has helped millions of job seekers and healthcare providers progress in their careers and lives.
Job seekers can use the job search function anytime they want for free while potential employers pay an annual fee to access the site's resume management which scrapes job postings automatically from the company's page and internal applicant tracking to promote talented candidates without additional work.
7. HealthJobsNationwide.com
With almost twenty years of experience in the healthcare industry, HealthJobsNationwide.com refers to itself as "the largest healthcare job board network that acquires top talent. The site has over 1.5 million job listings related to health care and over ninety thousand medical facilities.
Using several search filters on the job search such as company name, specialty, location and job type, an individual can easily get what he or she is searching for quickly. The site has a social platform called Medical Mingle which includes forums, articles and support groups comprised of community members.
8. HospitalCareers
HospitalCareers has partnered with over twenty Hospital Associations to place healthcare providers in hospitals across the United States quickly and efficiently. Employers usually pay a fixed annual fee and the site scrapes automatically all open positions from a company ATS without a limit to the number of positions the employer can post.
Job seekers submit their applications via the site which then feeds qualified candidates back to the company's ATS. The site is growing every day as new hospitals register themselves on the job board.
9. CareerVitals
The job board has a modern and clean aesthetic with a vast network of health care employers across the US. The site uses the Indeed application form which provides a smooth and seamless application process for people applying for jobs.
Through their partnership with TopResume, CareerVitals offers a one-step resume critiquing service that is free of charge to ensure the candidates are setting themselves up for success.
10. Health Career Center
The Health Career Center supports over three million members from over 330 healthcare groups including the big industry players such as LabCorp and Sutter Health. Job seekers can access the site's comprehensive search tool together with professional services such as webinars, career coaching and career learning centers to improve their chances of success.
The site also offers free videos and that give healthcare employers valuable information about the developments and challenges that will face the healthcare industry in future, emerging issues and supporting health care providers.
Conclusion
The future of the healthcare industry is brighter like never before. With the rapid advancement of technology, we are sure that the healthcare industry will improve dramatically.
The responsibility of job boards is improving the recruitment and hiring process of healthcare providers because at the end of the day, we all rely on healthcare providers to get tested and treated.
The job boards discussed above have helped millions of job seekers get their dream jobs and healthcare providers improve how they deliver their services. Qualified medical professionals are the key to the success of the healthcare industry today and in future.
Author Bio
Michael Gorman is high skilled freelance writer and proofreader from UK who currently works at such best essay help service providers as "Write my essay uk". Being interested in everyday development, he writes various blog posts for buy college essays online and discovers new aspects of human existing every day. For more information about him, you can check his Facebook or Twitter accounts.