5 out of 10 adults and teens experience dandruff. Dandruff itself does not cause hair loss. There are times when you feel your scalp becoming itchier that leads to scratching which injures your hair follicles. This causes hair loss, though not complete baldness in most of the cases.
Finding the cause of it will help you arrive at the right kind of solution. Sometimes, cause for your scalp itchiness is Dandruff, while other times it can be something else including your underlying health conditions. Dandruff doesn't mean you have dirty hair.
Dandruff worsens when you:
Have irritated and greasy scalp
Don't shampoo enough times a week
Have extremely dry scalp
Brush your hair less frequently
Use heat styling tools extensively
Use the wrong kind of shampoos, especially the ones that contain alkalis.
Do not watch your diet
Deal with a lot of mental and emotional stress
SIGNS YOU HAVE DANDRUFF & NEED AN ANTI-DANDRUFF TREATMENT
Little white flakes on the scalp
You'll notice light yellow or white flakes on your shoulders or in your hair. Those flakes are your dead skin that falls off your scalp. Scratching your scalp loosens the flakes. Dandruff is the commonest cause of scalp flakes.
Common symptoms of Dandruff are itchiness, dryness and scalp redness. These are the signals of your scalp being stressed out by build-up of dandruff.
Dandruff can be treated almost 100% effectively with the right kind of hair care products. Anti-dandruff treatment cleans your scalp and prevents further dandruff flare-up. The first step is to use a good anti-dandruff shampoo by following the instruction on the label continuously for 2 weeks.
If your scalp condition does not improve even after this, consult a Dermatologist; you may have a condition that requires a different anti-dandruff scalp treatment. You may need prescription-strength dandruff treatment, an antifungal medication, or a steroid cream for your scalp or other parts of your body.
If your dandruff is stubborn or itchy, you may have relatively severe scalp conditions like seborrheic dermatitis, psoriasis, eczema, or complex fungal infection. You can get a Dermatologist-Given Anti-Dandruff Kit here.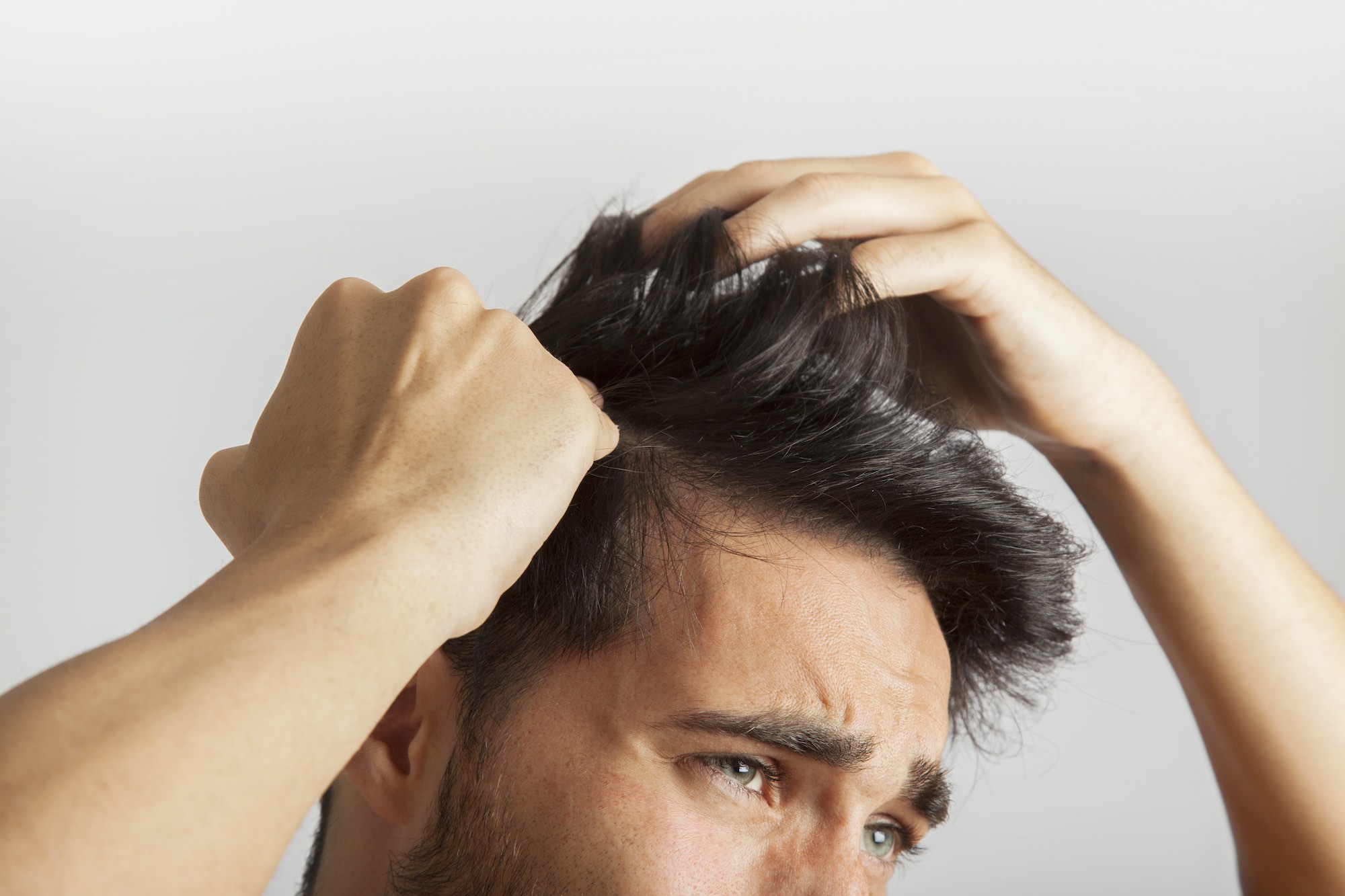 WHAT AN ANTI-DANDRUFF SHAMPOO DOES TO HELP YOU
Dandruff is caused when a fungus called Malassezia globosa breaks down your scalp oil causing itchiness and flakes. Dandruff shampoo actually protects your scalp for this fungus. When you use an anti-dandruff shampoo regularly, the active ingredient in anti-dandruff shampoo blocks those irritants on non-head-wash days to help your scalp stay clean and comfortable.
What the following active ingredients commonly found in anti-dandruff shampoo do to your scalp:
Zinc pyrithione (ZPT)
Found in most of the anti-dandruff shampoos. It has anti-fungal and anti-bacterial properties. This chemical fights dandruff preventing the dandruff-forming fungus, Malassezia globosa, from forming scalp irritants.
Zinc pyrithione is also used in the treatments of psoriasis, eczema, ringworm, fungus, athletes foot, dry skin, atopic dermatitis, tinea, and vitiligo.
Selenium sulfide
Slows the occurrence of dead skin cells and fights fungi.
This is another powerful active ingredient which is an anti-infective used to treat severe flaking scalp conditions and certain other scalp conditions like itching, flaking, irritation, and redness of the scalp.
Zinc carbonate
Only a few anti-dandruff contain zinc carbonate. This ingredient not only fights dandruff but moisturizes your scalp too making your hair less dry.
Cleansers
Any type of cleansers found in anti-dandruff shampoo does its job in lifting dirt and oil trapped in the hair to ensure it's clean.
Lathering agents
Some ingredients are added to the shampoo to make it rich and creamy enough to spread across your scalp and through the hair strands evenly.
Moisturizers
Moisturizers are usually added to compensate for the lost oils from your dry hair strand. They help in keeping your hair tangle-free, silky and soft to the touch, making it frizz-free.
WHICH ANTI-DANDRUFF SHAMPOO IS RIGHT FOR YOU?
Any dermatologically approved anti-dandruff shampoos that are 100% clinically safe and proven to work can be used. It should have the above set of active ingredients that protect your scalp from irritants.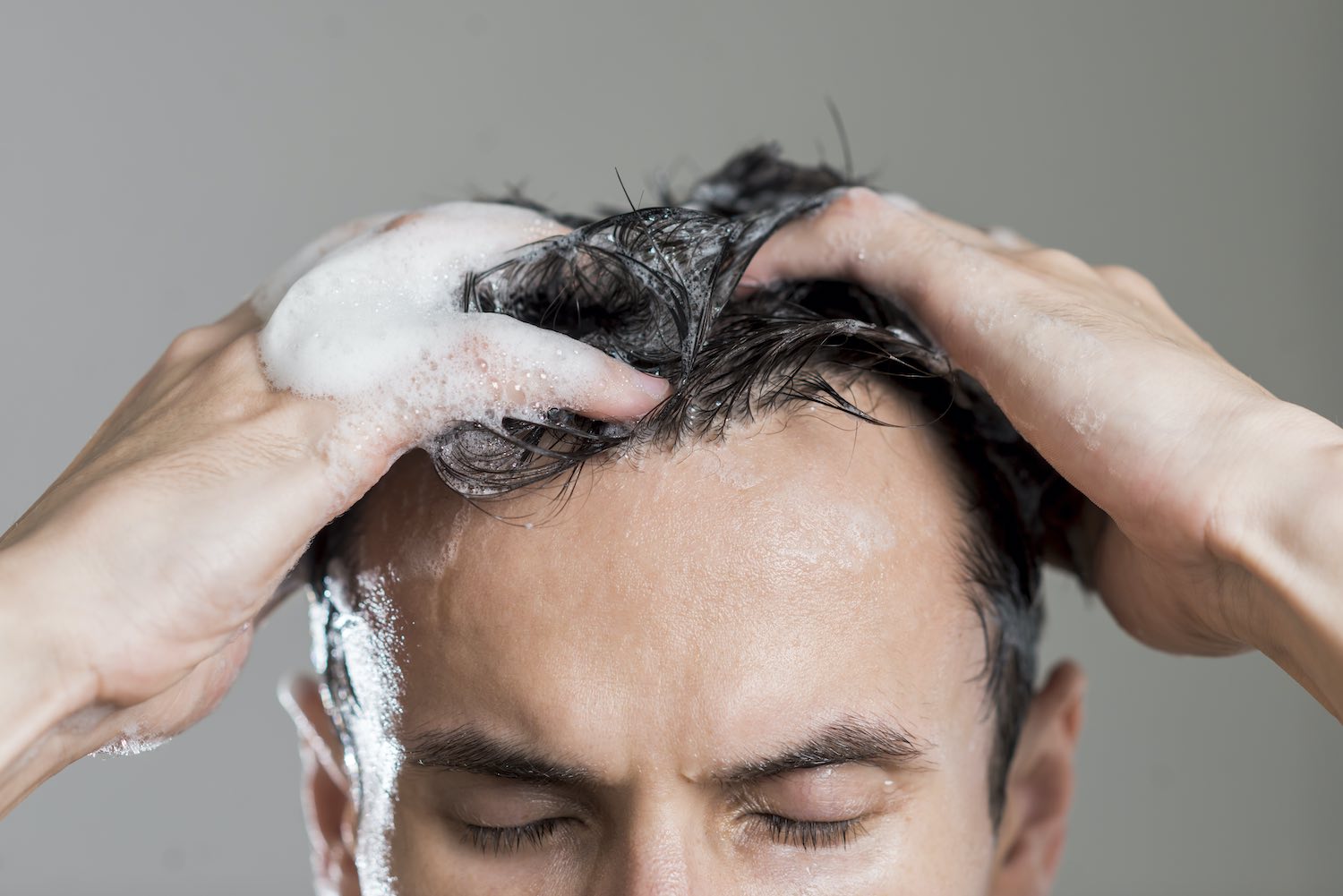 Natural Remedies To Reduce Dandruff
Some studies support these natural dandruff treatments, but there hasn't been any proof of their consistency.
Aloe vera. Using aloe vera gel on the scalp may reduce itchiness and scaliness.
Tea tree oil shampoo. Using a 5% tea tree oil shampoo defends dandruff and that itchiness.
Lemongrass shampoo. Washing with a 2% lemongrass shampoo helps fight dandruff-causing fungi.
Get enough sunlight: Spend some time out-door in the sun to fight dandruff. Sunlight helps suppress the dandruff-causing fungus and seborrheic dermatitis skin condition. Protect your skin while you do this by applying a broad-spectrum sunscreen that has an SPF of 30 or higher with PA+++.
That's all about it. Take care of your hair and stay dandruff-free!