Has it been a while since you've had a dentist appointment? If so, you're not alone: up to 15% of Americans avoid going to the dentist because of fear and anxiety.
Seeing a dentist according to Dr. DeFabio of DeFabio Dental Design, a Colts Neck NJ dentist for a regular check-up and cleaning is important for our overall health, as bacterial infections in the mouth can spread to other areas of the body and cause serious illness. It also helps a dentist catch and treat problems when they're small, helping you avoid paying more money for necessary dental work.
If you've been asking yourself "When should I see a dentist?" read on to learn the answer, and to know what to expect at your appointment.
When Should I See a Dentist?
To maintain good oral health, it's recommended that all children and adults see a dentist every six months. Some people with gum issues or other dental problems may need to have more frequent appointments, but twice a year is the norm. It allows dentists to treat problems before they get bigger, and it's also the frequency covered by most dental insurance plans.
Here is another options for kids, The Kids Dental Office of Phoenix. You can get professional help for your kids' dental health.
What If I'm Embarrassed to Go?
If you haven't seen a dentist in years, it's understandable that you'd feel embarrassed about your mouth's condition. However, it's important to remember that a professional dentist will never scold or judge you or make you feel ashamed. They'll be happy that you sought treatment and chances are they've seen it all, especially if they've been practicing for years.
They will do everything they can to make you feel comfortable for any procedures. If you're very nervous about dental treatment, consider choosing a dentist that specializes in sedation dentistry.
What to Expect at Your Appointment
Your first appointment will consist of a cleaning and assessment of your teeth and gums to determine any dental work you may need – so don't expect to get any dental implants right away. A hygienist or dental assistant will clean your teeth using scrapers and other special tools that remove plaque and tartar from surfaces and just below the gum line.
It's normal to see some bleeding during a cleaning, especially if you haven't had one in a while. It may take longer than usual to remove all build-up from your teeth. The hygienist will also polish and floss your teeth.
You'll also receive x-rays so the dentist can get a better look inside your mouth.
The Dental Check-Up
After reviewing your x-rays, your dentist will perform an oral cancer screening on your mouth first for any signs of disease. Then they'll examine your teeth using a mirror and dental explorer tool for cavities or any other problems and check the condition of current dental work to make sure it's still doing its job. Your gums will also be checked for any signs of gum disease.
Your dentist will make a record of teeth that require treatment and review with you what's going on and what kind of work is needed. They'll map out a treatment plan for you and tell you what to expect.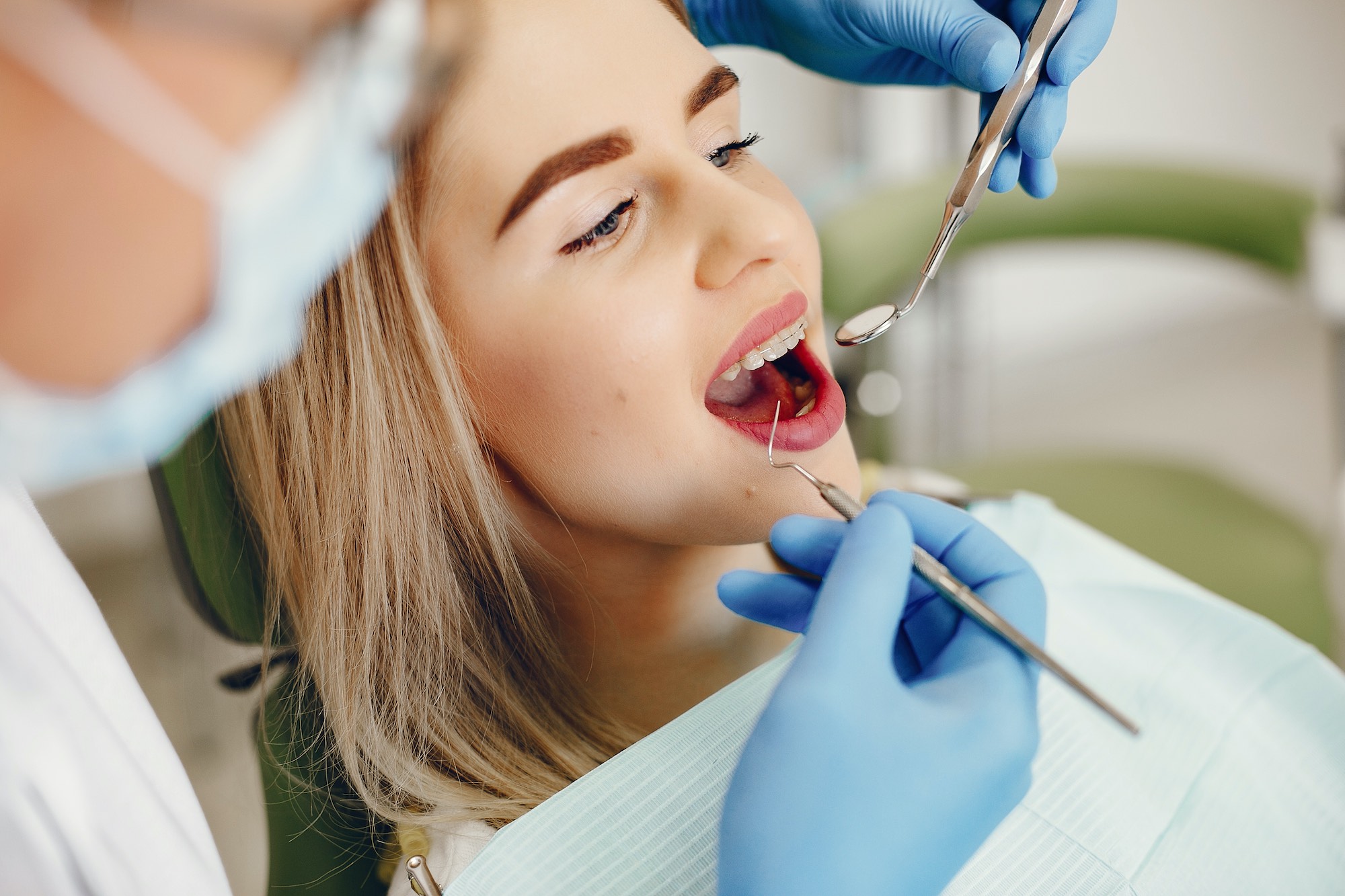 They'll also give you tips on how to maintain good oral health at home going forward.
Seeing the Dentist Is Important
Now you know the answer to the question "When should I see a dentist?" and why it's so important. Don't put off waiting to go until you have a toothache. Taking control of your oral health and improving your smile will make you feel confident and is good for your overall health.
For more tips on staying healthy, check out our latest health posts.