A sofa is one of the significant furniture investments that you can make for your living space. Sofas can be very expensive and naturally, you'd want the one you buy to serve you for a very long time. As such, it's very important to make the best decision when looking for cool sofas.
While style and preference have a role to play in the sofa you choose, you also need to pay attention to the quality. This way you will get a sofa that you will love and will look great in your home for many years to come.
Here are some of the characteristics that you should look for in a sofa.
1. The Frame Joints and Material
When looking for sofas for sale, you should consider the quality of the frame. A sofa with a strong and sturdy frame means you'll have a product that's highly durable.
The best frames are made out of kiln-dried hardwood because the manufacturing process removes moisture from the wood, enabling it to retain its stability and shape for a long time.
However, frames made with softwood can bend and break easily while green wood tends to crack or shrink as it dries.
You should also look at the frame joints to ensure they are well screwed, dowelled, and glued. The corners of the sofa's frame should be reinforced for extra support and strength.
2. Cushion Filling
The next feature that you should look for when buying a sofa is its cushioning. The cushions give the sofa shape, style, and volume. The quality of the cushion will also determine how comfortable your sofa is. It is going to be an unenjoyable experience sitting on a sofa with low-quality cushions.
The quality and feel you get from the sofa will be determined by the type of cushion fillings used. The most commonly used fillings are high-density polyurethane, polyester fiber, feather, and form.
Each of these fillings has its own properties and different qualities and it is very critical that you know more about the different types of filling used so you can buy a sofa with the best fillings that suit your style and needs.
3. The Upholstery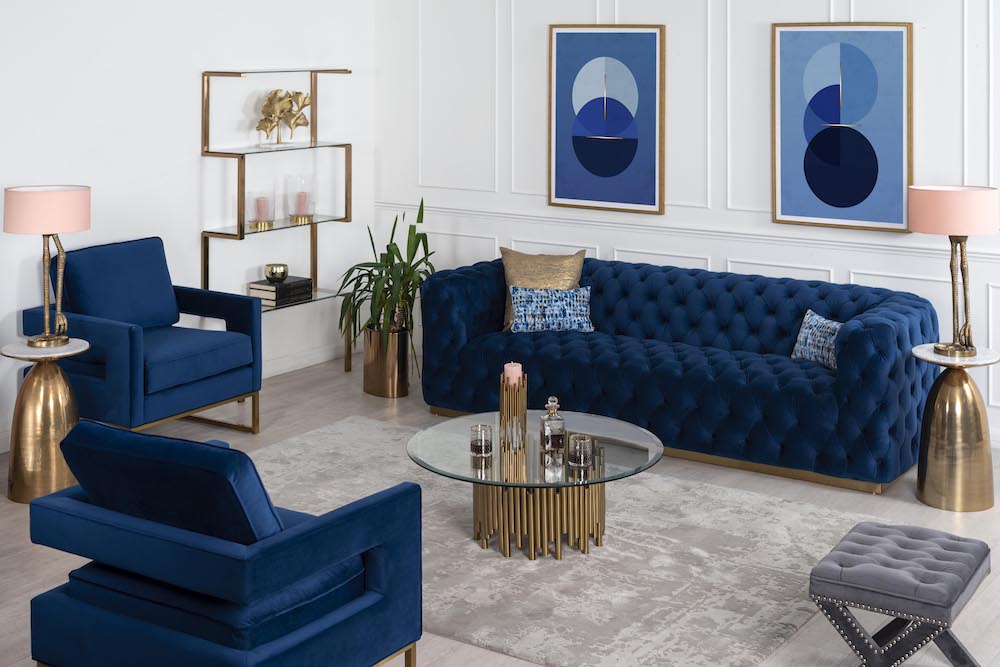 Though good quality upholstery may not be vital to comfort, it is critical to the sofa's visual appeal. Consider the quality of material on the sofa, its pattern, color, design, and more.
While a quality frame and cushion filling can make your couch last longer, low-quality material will wear out quickly and fade, and this will leave you with a couch that you no longer enjoy using.
There are several sofa materials and fabrics each with its own pros and cons. Make sure you choose a material that will easily blend in with your home's interior décor.
Finding Sofas for Sale
A sofa is a great piece for your living room that will most definitely not go unnoticed by everyone. It's where you'll read, lounge, drink, entertain guests, binge on your favorite shows, and even fall asleep.
Even when you find your dream sofa, make sure that it's sizable enough to fit in your space. Consider the dimensions of your doors and stairways. Your unscuffed walls will thank you for it.