Winter is a popular time to start thinking about renovations. The cold weather reveals inefficiencies and issues that you wouldn't otherwise notice in the summer, like drafty windows or poor insulation. And the added indoor time gives you ample opportunity to daydream about improving your home.
If new windows are on the top of your list for 2021 renovations, it's wise to say up-to-date on current trends.
This past year, home design trends have been impacted – like a lot of things – by the COVID-19 pandemic. As lockdowns continue to force people indoors, homeowners have re-shifted their priorities. Unsurprisingly, factors like energy efficiency, natural light and safety have been top-of-mind for homeowners in the past year, and you can expect that trend to continue throughout 2021.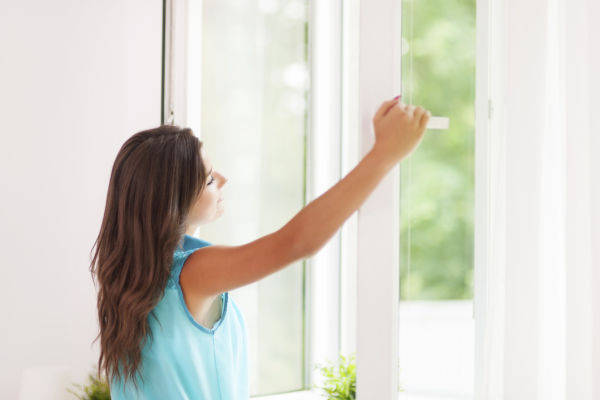 In this article, let's dive deeper into the three window trends to expect in 2021.
Homeowners Want Better Energy Efficiency
Wyatt Henton at Mighty Dog Roofing in Lenexa, Kansas says "One of, if not the biggest, advantages of replacing your windows is lowering your utility costs." As a matter of fact, eco-consciousness was already on the rise well before the pandemic, but the trend has accelerated in the past year. For many homeowners, this paradigm shift in thinking about energy consumption has led them to install new or replace efficient windows – not only as a service to the environment but as a way to save money on energy bills.
Saving on energy has become especially crucial this past year, as people spend more time indoors –working, cleaning, cooking and playing with family. Old or low-quality windows are responsible for a staggering 25%-30% of residential energy loss. Replacing your windows with efficient options, like triple-glazed windows, can save you a lot of money in the long run.
Because of their cost-saving potential and eco-friendliness, expect high-performance, energy-efficient windows to continue being a trend throughout 2021.
Bigger Windows, More Natural Light
Here's yet another trend growing in popularity over the last several years that gained serious momentum in the wake of the 2020 lockdowns: bigger windows. The desire for more natural light in the home is by no means new, but it gained special relevance this past year.
Expect to see more homeowners gravitate toward window types like picture windows and bay windows. Picture windows are large statement windows, sometimes extending from floor-to-ceiling, that allow abundant light and offer spectacular vistas. Bay windows are a semi-circular set of windows that protrude from a home, providing panoramic views, multi-angled sunlight and opportunities for decoration.
Safety Continues to Be a Top Priority
When it comes to windows and doors, safety continues to be top-of-mind for homeowners. With increasing levels of perceived unrest, it won't be uncommon to see renovators gravitate toward safer window options in 2021.
If you are searching for safe new windows, look for products that feature a "multi-point locking system" – essentially, hardware that locks at multiple points, offering greater security. You may also consider triple-glazed windows (mentioned above in the efficiency section,) as the third pane supplies additional assurance against break-ins.
If you're a homeowner planning to replace your windows this year, follow the trends. Look for efficient, safe windows that provide a healthy amount of natural light. Specific styles may come and go, but these three core trends will never go out of fashion.