A home is often viewed as a reflection of its owner. So it is not surprising that homeowners are starting to put as much thought into their patio areas as they are with the rest of their house. Comfort is essential when trying to relax, but adding a personal style makes your patio that much more enjoyable for yourself or any company you have over.
Whether it is vintage chairs, the perfect dining set, unique fire pits, or outdoor games, these are four ways to personalize your outdoor living space. Of course you will want to spring for a patio cover to protect everything from the elements too.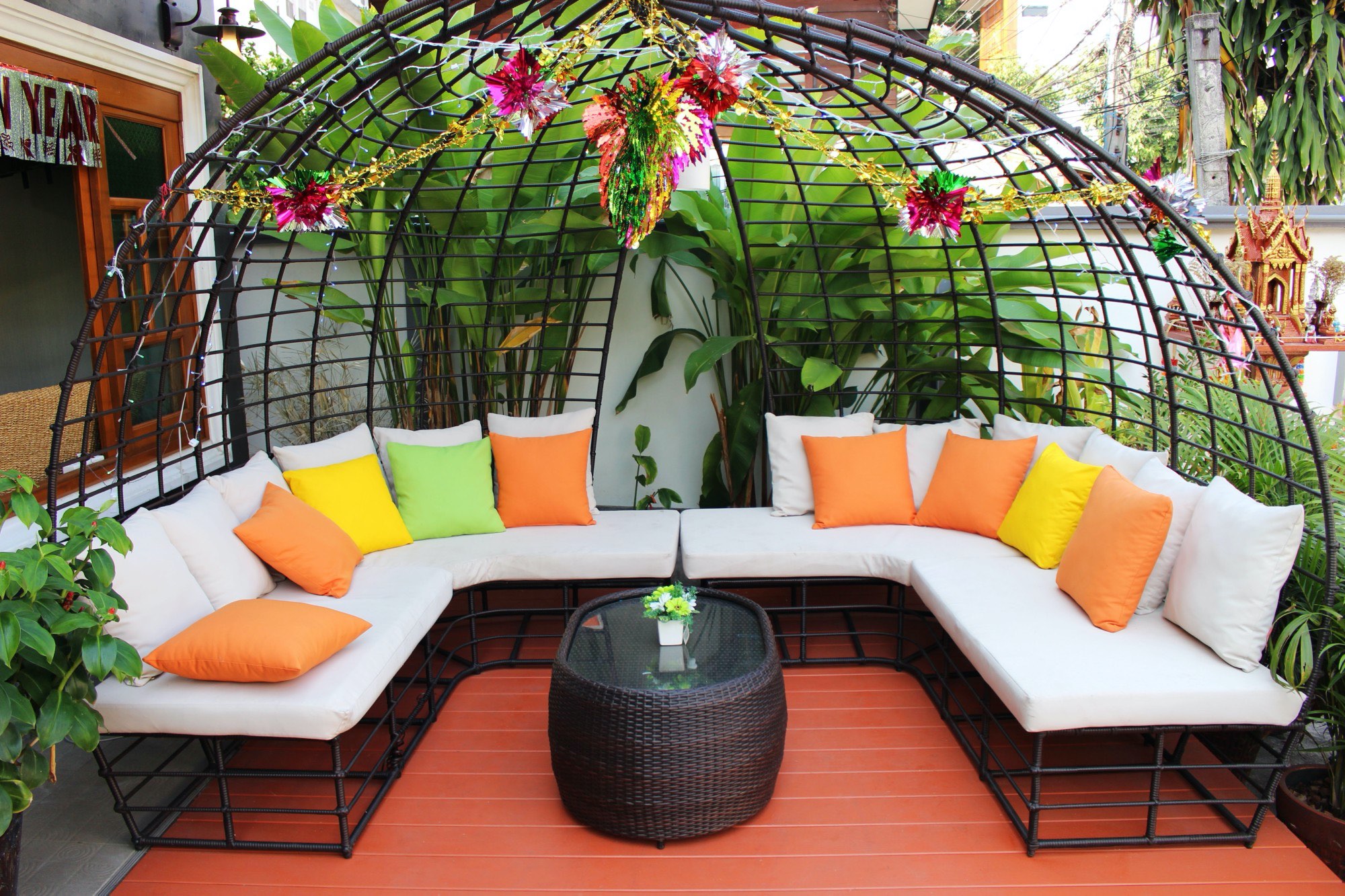 1. Stylish Chairs
Arguably the most crucial part of your patio set, the chairs are the furniture pieces that receive the most use out of anything on your patio. Instead of settling for a plastic chair, search for a cabin-style chair; You can also relax by the fire in a mid-century modern or curl up in an egg-shaped wicker chair.
The possible types are endless.  Because of the many different options available for patio chairs, this part of decorating will be fun for those who have an artistic flair.
2.  The Dining Set
They might seem like the most common pieces of furniture on your patio, but the dining set is a surprising chance to be unique with your outdoor living space. You can find beautiful dining sets in stores, but if you want to be different or have a knack for power tools, you can learn how to DIY your dining set from old furniture you already own.
Thrift shops and flea markets are also great places to find cheap furniture. And it's a bonus that the DIY route is more budget-friendly. Just be sure to practice DIY safety measures when using certain tools.
3.  The Perfect Fire Pit
Although not always seen in patio setups, the fire pit adds an undeniable comfort during the chilly fall months. And it is an incentive for the continued use of the patio during winter. While people might think of a hole in their backyard when thinking of a fire pit, you can actually place multiple types of modern fire pits directly on the patio from Outdoor World.
Although regular wood-burning pits are still popular, many are also gas-powered. The rustic-looking stone pits are a classic; however, you might find an iron or table-style fire pit more subtle for your dream patio.
Though the styles are versatile, if you are picky, you may have to hunt for the perfect match at local stores or shop online at retailers that are credible, like nashvillebillard.com. But it will be worth the search once you find the ideal companion for your furniture set.
4. Outdoor Games
As much as everyone loves the classic basketball or hacky-sack game, nothing awes guests more than seeing an outdoor pool table. While it might sound surprising that you can play the ultimate den game outdoors, various versions of this game are meant for the patio. A ping pong table is another possible gaming opportunity, as are foosball and shuffleboard.
Having these games at your next family gathering will add an extra element of fun to everyone's evening. And a dedicated gaming area will not only be enjoyable for you but will be impressive to anyone who visits your home.
Although there are many ways to improve your outdoor living space, these are the first steps to personalizing your patio and turning it into an area of fun, style, and comfort. Whether you choose to browse stores for unique fire pits and outdoor games or go the personal route and build pieces of furniture yourself, creating the ultimate outdoor living space is one way to make your home more relaxing and intimate.