Islands are a great addition of space in your kitchen. They effectively increase your counter space and provide a makeshift dining table and a workstation. But effectiveness is not the only thing they have to offer – Island's are also very stylish and quickly add a modern touch to your kitchen. It won't be hard to refer to them as the MVP's of the kitchen, the variety of designs and styles in kitchen islands make them the most important addition in any kitchen.
But they're not an easy thing to manage. Kitchen Islands are probably the hardest decision to make when it comes to kitchen remodeling because they're technically the centerpiece of your kitchen. You have to make them functional, optimize for storage, choose the right color, right corners, right material and all that makes it a tough decision.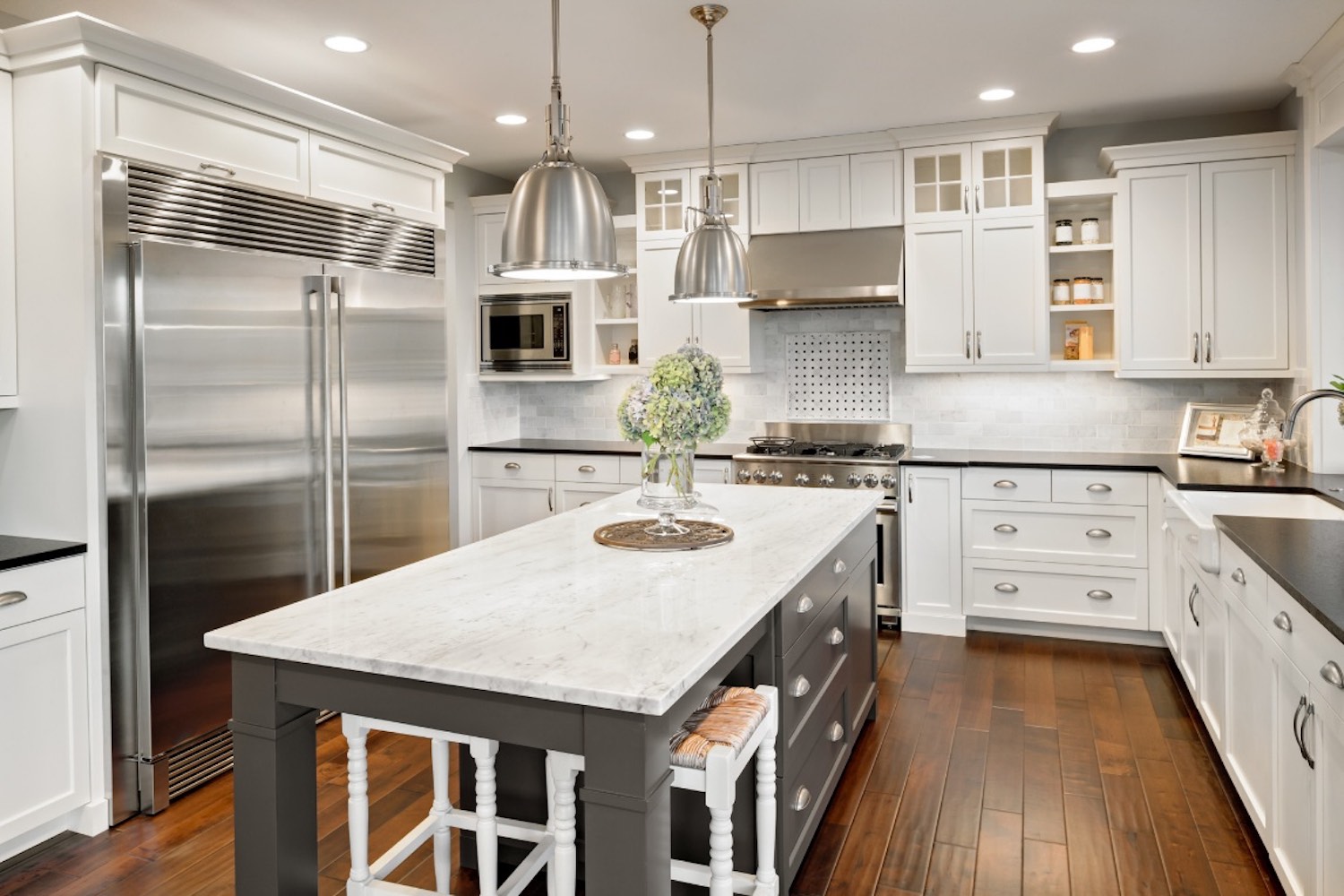 So we made the decision a little easy for you by listing down the options you can choose from:
1. Family-Oriented Islands
A family-oriented island is great for bigger families, usually a galley type island. These tend to be bigger in size and often incorporate a sink and some electricity plugs for appliances. Adding storage space underneath the island is a personal choice.
Adding a sink to your island increases utility and with the right tap used, it can add a class to your island. This type of Island is perfect for family get togethers, casual parties, kids' homework OR just a casual night of chatting away and sharing your worries and concerns.
2. Rolling Islands
A Rolling Island is perfect for all spaces – big or small! They can move around and fit in any space especially in smaller spaces. You can tuck them aside or move them where you need them. A rolling island can be very versatile, if you want it can just be a small trolley made with either wood or marble tops whatever you prefer or you can have a cupboard style island which provides a storage space. The best part? They're really cheap and you can easily get them for a few hundred bucks.
3. Furniture Islands
If you have a small space then skip this section and move over to the next one. Furniture Islands are designed for bigger kitchens and they take up a lot of space.
They do give a very cozy and homey feeling to your kitchen but obviously at a cost. You can add an antique chest of drawers or custom piece made just for you or maybe even something from the flea market. The character it adds to your kitchen can set the whole tone of your kitchen, so choose them very wisely.
The drawback often with furniture style islands is that they are not able to incorporate a sink. Moreover, the surface is often not hard enough to handle the wear and tear of your kitchen.
4. L-shaped Island
In much bigger kitchens, an L-shaped is the perfect island to fill up the extra space. Their shape and design makes sure that your island is never busy and provides ample space. You can also make a dining table or bar seating in such an island or dedicate space to work in your kitchen so that it becomes a common hangout spot in your house.
While they may be versatile, they do take up a lot of space and in small kitchens they are a nightmare. Not offering much to experiment with in the kitchen.
5. U-shaped Island
Anyone who loves to cook would be the happiest to have a U-shaped Island, I would call them the most functional and most storage optimized islands. The U-shapes allows you to have cabinets and drawers both on the inside and the outside. The middle part can have a sink or stove where you can keep cooking and washing while working on the sides. This is the most productive part of any kitchen, and for me this would be the ideal work-triangle. They will also be able to allow seating on the other side when you're not working!
We have a clear winner, I think!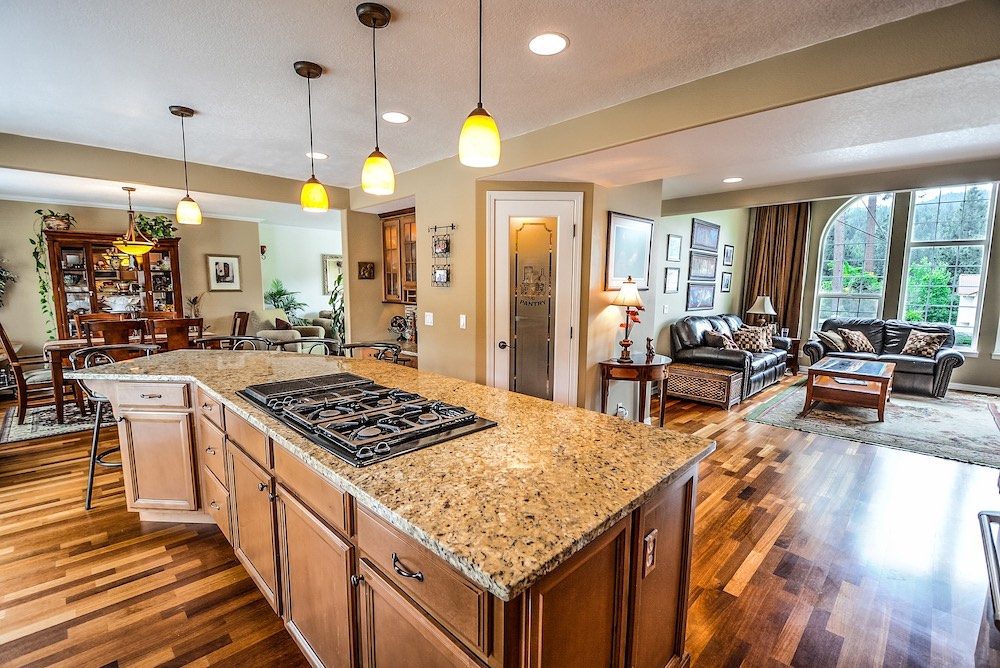 We all love the extra storage and space that islands provide but choosing the right one while designing your kitchen can be a very hard decision! We hope to have helped this hard decision.