Timeless furniture is a challenging concept to grasp. Who's to say that the pieces you love today will be in style tomorrow? What if your love for art deco is overruled by farmhouse décor? It's true that styles and décor preferences change, but that doesn't mean you can't trust what appeals to you right now. Continue selecting pieces that inspire or please you in ways that are soothing to your soul. This way you'll always see these special pieces as timeless in your home. So, what are some examples of soulful furniture pieces? We've covered five great options and two tips to help you furnish your home as if it were everlasting.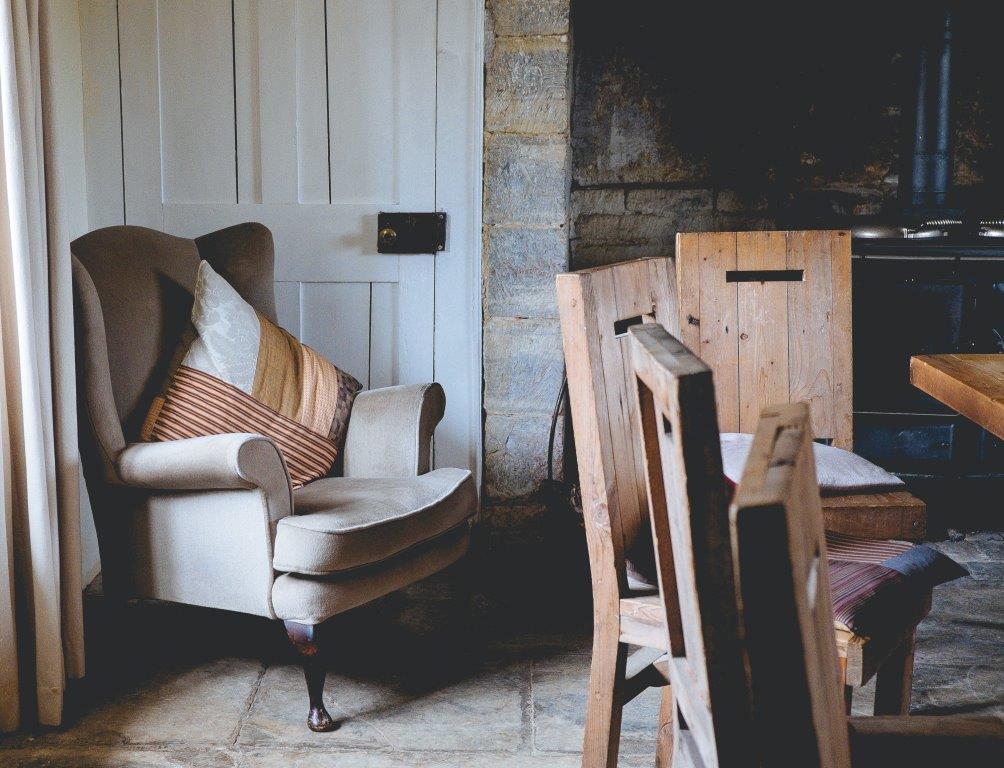 Start with Staple Furniture
It's much easier to begin your timeless collection by looking for the essential pieces that bring your home the basics it needs to provide comfy and practical places for you to relax. A furnishing company like Anne Quinn Furniture might be the best place to start your search.
Start with pieces like dining tables and sofas, as these are more likely to maintain style relevance longer than, say, those chunky glass drawer pulls from 2003. Dining tables and sofas are also considered to be major purchases, so if you're drawn to something really nice, chances are part of the price tag can be justified by its offer of style and functional sustainability. Check out Lexington furniture to find suitable options that emulate these ideas.
Keep It Neutral
The 70s were all about earthy colors like olive greens and burnt yellows. If you saw a yellow couch today, chances are you'd only buy it so you could freely eat hotdogs without fear of mustard stains. Colors are often the first to go as styles change, so safeguard the relevance of your timeless pieces by sticking to neutral colors that are never uncool. You don't have to become a minimalist or a diehard fan of Scandinavian décor but choosing the teak wood dining table over the cherry wood or a white front door over a mint green one, are things you can manage. So, with these basic tips out of the way, let's talk about the specific furniture pieces that balance timelessness with a refreshing appeal.
1. Wingback Chairs
The tallness of these chairs will add a vintage and slightly royal feel to your home without looking strange in a modern setting. The only time these chairs look outdated is when they are upholstered with colors unfitting to modern design. Avoid the bubblegum pinks and plum purples, and stay consistent with either white, black, grey, or brown shades. If you're lucky enough to find an actual antique wingback chair, feel good knowing it will last you a while. It's no secret stuff was made of higher quality back in the day. If you'd like to find a chair that's a mix of old and new, there are plenty of modern takes on classic Wingbacks, so shop around to see what appeals to you. If you're not sure this is the classic chair to go with, consider other options for ideal living room chairs.
2. Chaise Loungers
The image that comes to mind is a renaissance woman fanning herself as she lays on one of these. Chaise Lounges have been modified and redesigned as added pieces to sectionals, but you can still find the traditional style in modern homes. There is something regal about chaise loungers and owning one of them gives off the sophistication many want their home to exude. You can be a little more creative with fabric and color schemes when it comes to these. Think corduroy and muted reds and blues. Indeed. Modern meets traditional is always in style.
3. Arrowback Dining Chairs
They were popular in the 90s and seen as the modern dining chair, but today, they are considered a vintage classic. Whether you want to dress up a dining table with these or just throw one or two in as accent chairs, Arrowbacks are a delicate way to add a sense of timelessness to your home. Stick to modest woods or black painted options for subtleness.
4. Storage Ottomans
The benefit of resting your feet somewhere that doubles as a place to put your coffee (with a tray of course), is not something humans will fail to appreciate, probably like ever. Invest in a quality ottoman that's large enough to hold everything you'd like to put on your coffee table. As long as you stick to a neutral scheme and buy an ottoman that's not in manufactured cube form, the piece should last you a long time.
5. A Sleeper Sofa
The practicality of having a sofa that converts into a bed is essential for any home anticipating future guests. Do your research and find options that are truly what they say they are. Stay away from futons and daybeds listed as sleeper sofas. We want sturdy, long-lasting furniture, so look for something you would have seen in the 60s. For whatever reason, it's actually pretty difficult today to find an actual couch with a true pull-out guest bed. Don't  buy into minimalism and find a sleeper sofa that will actually hold up over time.
Timeless furniture is all in the eye of the beholder. If you can stick to basic furniture pieces, stay modest in your color choices, and remain adamant about high-quality, your furniture investments will be perfect.