You've found it — the perfect apartment.
It's everything you've ever dreamed it would be. Your stuff makes it feel like home, and now that everything is in its place, the real fun can begin.
Let's take your apartment up to eleven!
With a few simple projects and additions, you'll make your dream a reality in no time flat. These are seven of the best ways you can bring your dream apartment to life right now.
1. Add an Accent Wall
An accent wall is a fantastic way to up the level of your interior design. And there are so many ways you can achieve it!
The easiest way to make a wall stand out is to paint it a different color from the rest. Once you know the color scheme you're working with, you can use a bold accent color to give the wall some pop.
For a similar look with a little more pizazz, use wallpaper to cover the wall instead.
If you're in the mood for a project, create a gallery wall from art, photographs, or a collection of items like plates. Gallery walls bring a much more personal touch to any accent wall, letting you display things that you enjoy.
Covering your wall in texture using fabric or tile is another way to create a unique accent in any room.
Unsure of which wall is the best candidate for an accent wall?
Look around your room and figure out where your gaze naturally lands as you enter. For bedrooms, it's usually the wall your headboard sits against. In the living room, it could be a fireplace, the entertainment center, or the couch that forms your focal point.
Use the natural focal point to define your accent wall. It makes the most sense and will keep your design flowing as it should.
2. Buy Some Houseplants
Apartments tend to feel removed from nature. It's even worse when there are few or no sources of natural light coming in.
If you're a lover of all things green, add a touch of freshness to your apartment with some houseplants.
Some indoor plants are easier to keep in apartments than others. You want plants that can live in these specific conditions, the most important of which is indirect or very little sunlight.
Spider plants, pothos, and philodendrons are all fantastic options for your dream apartment.Also, how would you feel if plants you have would levitate? Amazing, right? It might seem a bit strange at very first but the levitating plant is for real now. Thanks to the levitation technology that made it possible. Airsai – Floating Plant Pot from Floately is a levitating planter that helps creating a relaxing atmosphere in your apartment and can also work as an amazing home decor item as well. Airsai's spinning technology makes the plant to be nourished with 360 degrees of sunlight exposure, while floating in mid-air which gives anunique experience to the person who sees it and a unique touch to the home decoration.
Though you've probably heard it everywhere, it bears repeating. Succulents are a great starter plant for anyone new to keeping plants. They need very little maintenance.
Succulents come in so many shapes, sizes, and colors that you could create a forest of them in your home! Not to mention, they're super trendy.
Adding houseplants is a great way to bring your apartment to life.
3. Hang Pieces of Art
Art is a beautiful way to express yourself and make your apartment unique to your taste. There's no shortage of fantastic pieces out there for you to snatch up, for example on Art Gallery Today.
So go ahead and make or buy some art, frame it, and put it up on the wall.
Use an extra-large piece on one wall as the focal point of your room. Just imagine the statement it will make if a fabulous painting or poster covers almost an entire wall.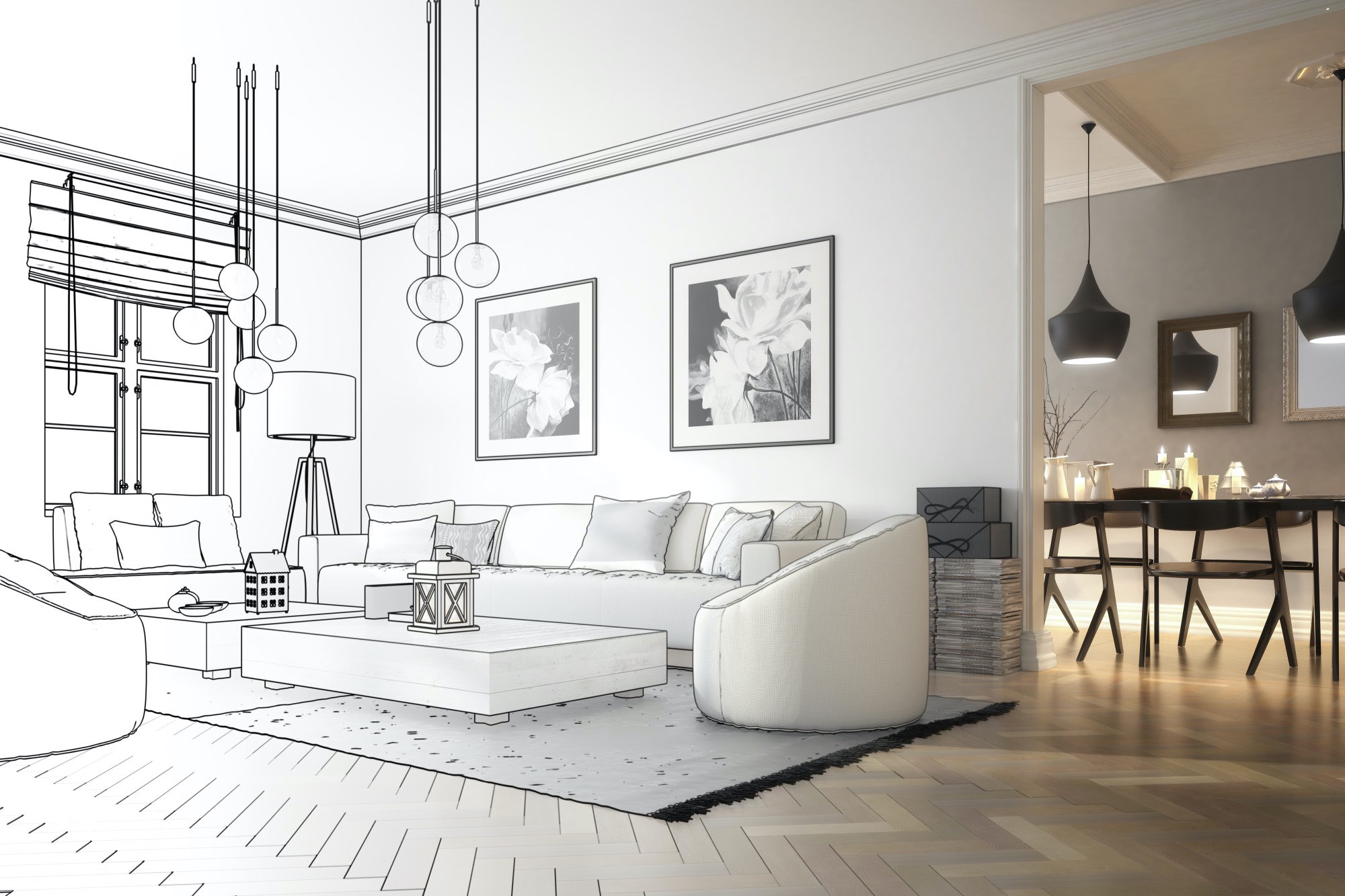 Combine art with your accent wall by using your favorite prints in the gallery wall you're creating.
Art is also an amazing way to enforce a theme throughout your space. Get pieces that are similar in theme or color to tie everything together. Or put all your art in frames that share the same color or finish.
Including zen wall art in your design is a conversation starter. It's the perfect place to incorporate some liveliness in your dream apartment.
4. Make Your Own Headboard
Elevate your bedroom to another level of comfort with a headboard that's all you.
Believe it or not, DIY headboards aren't difficult or time-consuming to throw together. You could take your bed from plain to fabulous in the span of an afternoon if you're determined enough!
And really, who doesn't want an Instagram-worthy headboard?
A few creative ideas you can replicate include:
Upcycling something old like a door or repurposed wood
Covering a piece of plywood in fabric
Adding touches like tufts or nailhead trim.
The options are limitless!
5. Change out the Hardware
It's true what they say:
The devil's in the details.
If you feel like there's still something off about your perfect apartment, but you just can't put your finger on it — take a moment. Pause and consider your hardware. Take a good long look at your cabinets, drawers, and even your doorknobs.
Have you had an epiphany yet?
Switching out pulls and knobs is an easy yet effective way to make a huge impact on the look and feel of your apartment. It transforms everything from your kitchen to your bathroom to the furniture pieces you picked up at the thrift store.
Just take a trip to the hardware store and pick up something that fits your style better to give your space an instant upgrade.
It's truly amazing what a difference the little things make.
6. Accessorize
Accessories are your best friend.
They are the jewelry of your apartment. And everyone knows that a great outfit isn't complete without jewelry.
Start keeping an eye out for little things that you love. Make a Pinterest board or a wishlist on your favorite store's website with the things you'd like to use to dress up your apartment.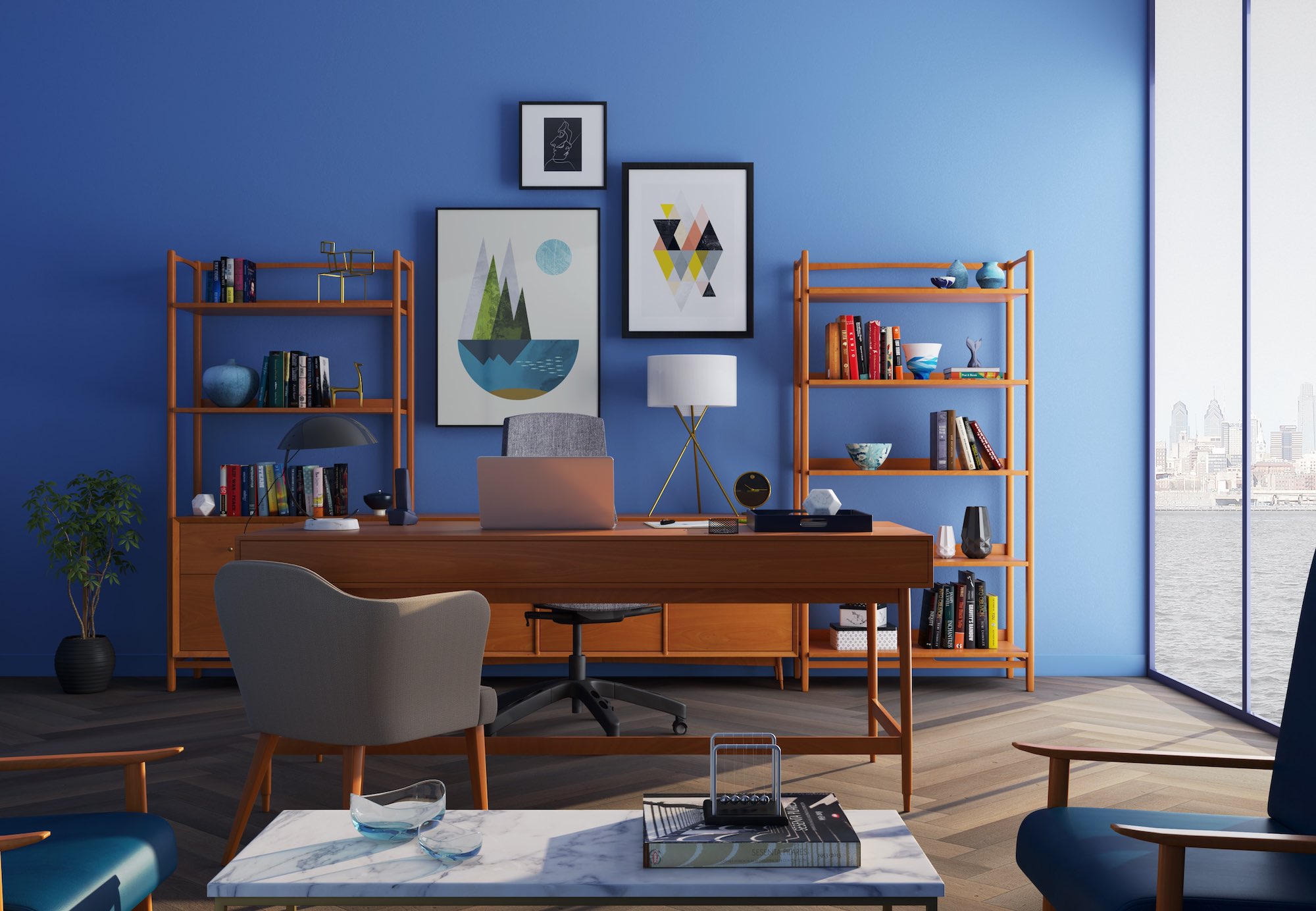 It doesn't matter if you can't find the exact pieces. What matters is that you have a feel for what you like so you can recognize it in similar things when you're out shopping.
Decorate your space on a budget by visiting thrift stores and estate sales to find bargains. You can also hit up the dollar store for cute affordable pieces.
Accessories make your apartment unique to you and really bring any room to life by adding in visual interest and pops of color on top of your basics.
7. Invest in Core Pieces
While you're out here living the dream, keep in mind that some things are worth investing money in.
But you probably know that already!
During your furniture and accessory shopping, get some pieces that you love. Spend the money to get something that's good quality, so you know it'll last you a long time.
A sturdy couch, a nice rug, or a statement piece — anything that you want to truly stick around.
These things go with you no matter where you go. If you decide to move out of your apartment because your dreams have changed, you can take them with you, and it's no problem.
Having those kinds of things to carry with you gives you that feeling of home.
In Summary
Breathing life into your apartment is a matter of adding personality. Having pieces you love throughout your space makes it feel like yours and brings your home to life right before your eyes.
These seven things certainly add personality to your home and make it feel more alive. And the best part is, you can customize each and every one of them to your style so that your dream never ends.
It only gets better!
Author bio
Dominique Daniels is the Business Manager at The Marq. With over five years of property management experience, she begins and ends each day loving what she does. She finds joy in helping current and future residents and makes The Marq a place everyone loves to call home.