You've put it off for months, maybe even years. But you can no longer look at your home's fading or unattractive paint job. Something needs to be done about it.
However, spending hours outside in the sun on a ladder painting your house isn't exactly an appealing concept. Even if you're talking about painting the inside of your home, do you have the expertise and equipment to do the job professionally? Like most homeowners, the answer is probably not.
You're much better off hiring a quality house painting service. Doing so will save you time, effort, and most likely, a mountain of frustration. But how do you choose a painting contractor?
Keep reading for everything you need to know.
1. Ask Around
One of the easiest things you can do to find a reliable residential house painting service is to ask the people closest to you. These will be the people you see on a regular basis. This includes friends, family, neighbors, and coworkers.
Surely, someone in your immediate list of contacts has used a painting service before. Ask them about their experience:
What company or contractor did they use?
How were they treated as a customer?
Were they happy with the results?
Would they use the house painting service again?
Would they recommend the painter to others?
Was the pricing fair?
The people around you may be sitting on a wealth of valuable information. All you have to do is ask.
2. Find Suggestions for Local Painters on Social Media
If you don't have many close contacts who know about local house painting services, you can look to social media to answer your questions. First, start by asking your friends and followers for recommendations. Like most people, you probably have a pretty good mix of local and non-local friends.
Secondly, consider joining a community page for your town on Facebook. These community pages allow members to buy, sell, and trade goods and services. However, these pages also serve as fantastic sources of information about local businesses.
It may take a couple of days to get approved as a member. Once you do, click onto the page and pose your question. I can be as simple as "Does anyone know the best exterior house painting services in town?"
3. Check Out Reviews and Testimonials
Most businesses know the importance of posting customer reviews and testimonials. Over 88% of consumers research products and services online before buying. One of the most common things these consumers look at is what previous customers have to say about a business.
Check out the websites of any house painting services you're considering hiring. If they don't have reviews posted on their website, check out their social media profiles.
If all else fails, use Google to search for reviews of the business. There are plenty of business-listing websites that will come up and offer reviews from customers.
4. Look at Before-and-After Photos
For important home improvement jobs like exterior and interior house painting, you may want to see examples of a contractor's work before trusting them with your home. There's nothing wrong with this, especially if you take a lot of pride in your home or have unique or difficult requests.
In this case, we recommend finding before-and-after photos of a house painting service's work. Once again, you may find these photos on their website or social media page.
If you can't find any examples of their work, there's no harm in asking the business owner or contractor to provide you with photos. Just because they don't post them, it doesn't mean they don't take pictures of their past projects.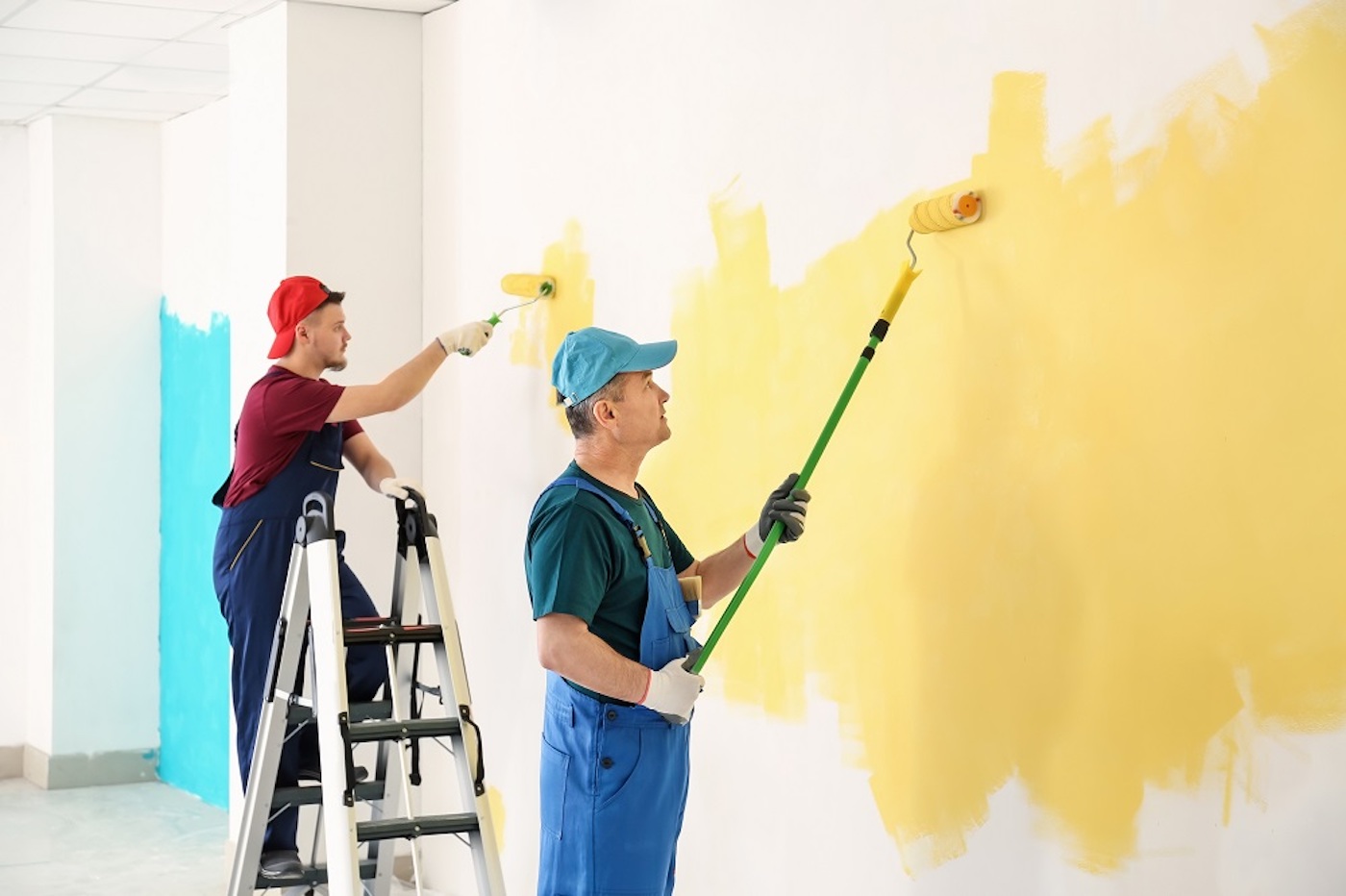 5. Check Credentials and Warranties
Depending on where you live, your state may or may not require painting contractors to carry a painter's license. In some states, any professional who gains revenue from painting is required to have a license. In other states, only painters who take on projects of certain values need a license.
Conversely, some states don't require any license whatsoever (beyond a regular business license). Research the state requirements of painters in your area to determine what is necessary for your potential painting contractor.
Finally, ask about warranties or guarantees. Do the painting contractors you're considering back up their work? What are their policies on botched jobs and dissatisfied customers?
6. Make Sure the Painter Has Insurance
Next, no matter what licensing is required in your state, you'll want to find a residential house painting service that is bonded and insured. This will ensure you're covered financially should the painter accidentally cause any damage to your home.
For painting companies with multiple workers, you may also want to ensure they have worker's comprehension insurance for their employees. Should one of them be injured at your house, worker's comp will cover their medical expenses. Otherwise, the worker may try to hold you financially liable.
7. Compare and Contrast Prices
As with any expense, you want to make sure you're getting the best deal possible when choosing a house painting service. However, remember that in most industries, you get what you pay for. The cheapest contractor may not adhere to the same standards of workmanship that you expect.
Absolutely compare and contrast pricing, but don't use price alone as your deciding factor.
8. Ask About Custom Jobs
Finally, ask about experience and capabilities pertaining to specific, custom, or unique jobs. For example, many people opt for intricate designs in children's rooms. These include stripes, polka dots, geometric shapes, and more.
These jobs are typically more time consuming, and thus, more expensive. Make sure the painting contractor you choose can competently handle the project. Skewed, crooked, and misshapen lines can ruin the entire effect.
Do You Need a House Painting Service?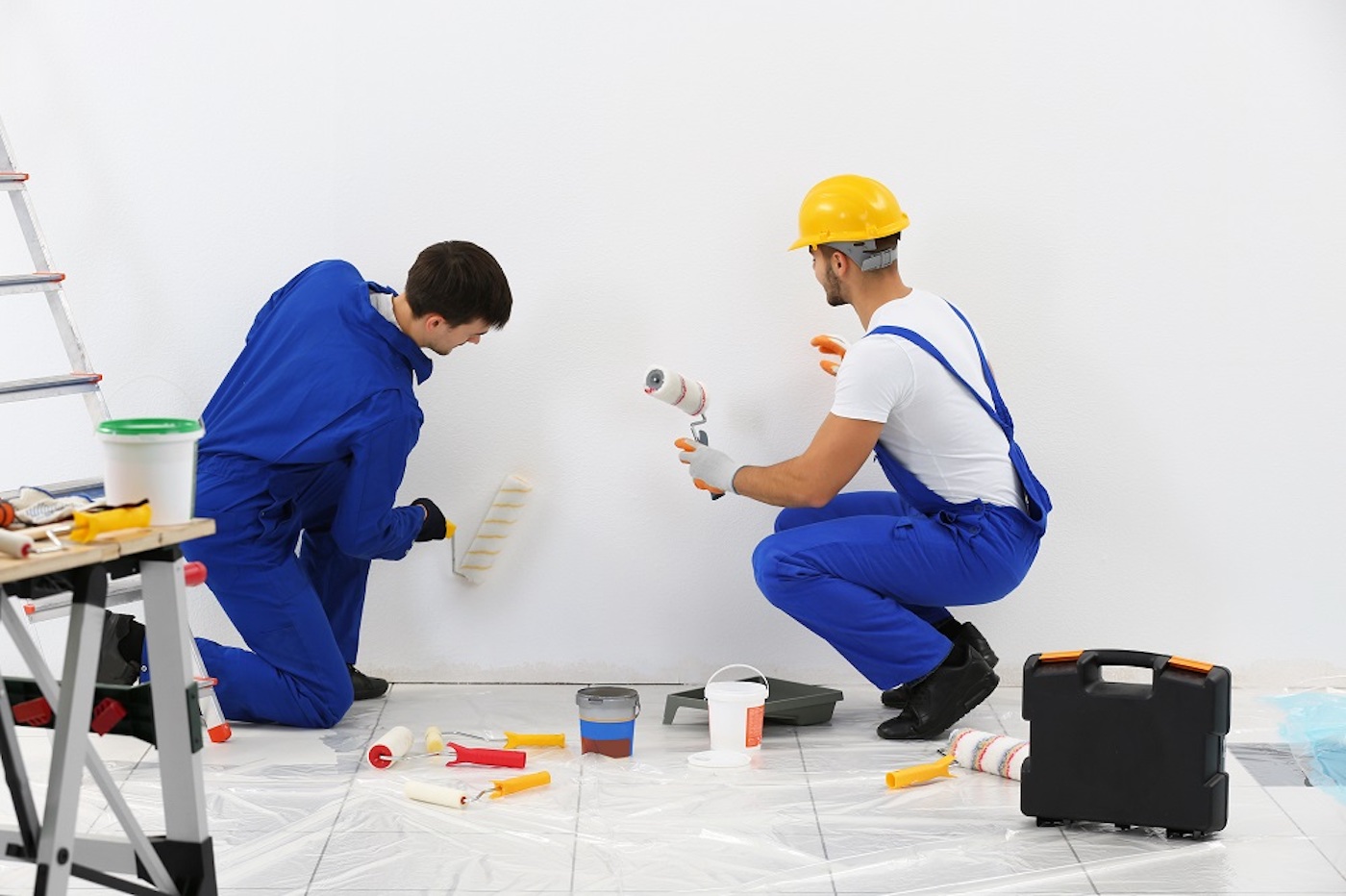 If you're planning a big painting project to revitalize and freshen up your home (inside or out), you must hire a quality house painting service. Use the information above to find the contractor that's right for you.
And if you need any more tips on home renovations or remodeling, be sure to check out the rest of our articles. Our blog is dedicated to helping people like you in all walks of life, including homeownership!