In interior design, lighting is a crucial element that can change the ambiance or mood of a room. The right lighting can make a room seem bigger than it is. Good lighting can enhance the architectural beauty of a room.
Proper lighting enhances furniture, flooring, textures, and more. Functional lighting is important, but why not take it a step further? People use the bathroom for daily rituals and utilities, but sometimes they also use it to unwind and relax.
2020 paved the way for many great interior design trends. In this article, we show you nine great ideas for the best lighting for bathrooms. Make your bathroom look more put together with the best indoor lighting.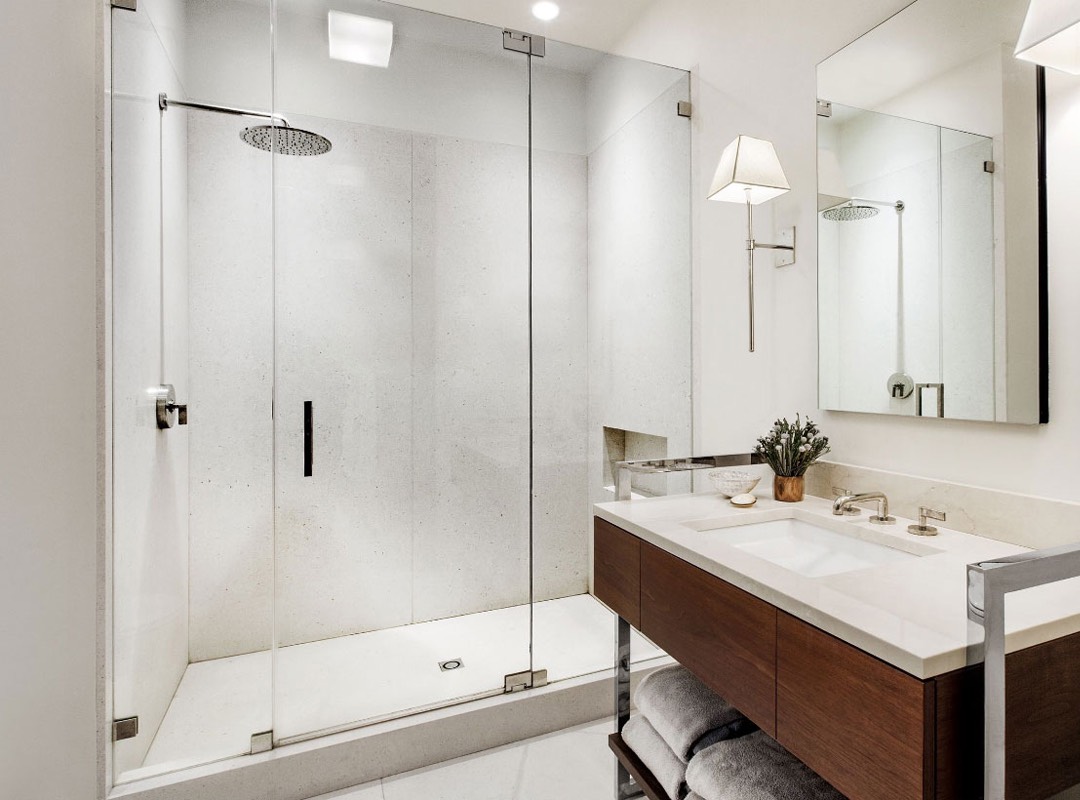 1. Layer Vanity Lighting
Vanity lighting is important for your daily grooming rituals. The best lighting for a vanity mirror is one that won't cast any shadows. A good layered lighting plan consists of functional task lighting and other fixtures to enhance the room's mood.
Give your vanity even lighting by putting fixtures on either side of the mirror. Mounting your fixtures at eye-level is most ideal for this kind of lighting. You may even consider contemporary bathroom vanity units that have illuminated bathroom mirrors.
2. Mimic Daylight Lighting
Daylight allows us to see the true color of our face, hair, and makeup. Natural light is one of the best choices in interior design. If you're looking for the best lighting for bathrooms, consider using daylight lighting.
The first step to mimic daylight is by using light fixtures with white shades. These include frost, clear, and other light options. Consider using CFL bulbs or Compact Fluorescent Light bulbs.
These bulbs have a Color Rendering Index (CRI) or 90 and above. This means they can display light as close to daylight.
3. Use the Right Lighting Position
Lights that point directly down can be harsh and unflattering. Avoid light fixtures that cast direct-down lighting. Consider positioning your ceiling light over the walkway area instead of in front of your vanity.
Avoid placing asymmetrical lighting. Placing only one light fixture beside your vanity can make your overall illumination uneven. This can make your daily rituals difficult.
Avoid using clear light bulbs with filaments. These bulbs cast shadows on everything. Opt for opaque or frosted lighting instead.
4. Light Your Bathroom with LEDs
LED lights can help you save more energy. These lights can last you for years to come. Light bulbs are also great for bathroom lighting because they have a minimal appearance.
If you want a cleaner and more modern look, consider using LED lights. Newer LED lights have more wattage and warmer light quality. You can combine these lights with incandescent lights to achieve a more cohesive look.
If you're new to shopping for LED light bulbs, be sure to check your lumen output. Many LED lights use specific dimmers. If you want dimming lights, be sure to check for these too.
5. Stick to a Theme
Lights come in a variety of shapes, sizes, and designs. To add structure to your lighting fixtures, consider following a theme. This helps your bathroom lighting look more put together.
Minimal and modern bathroom designs are becoming more trendy. This theme is easy to follow and compose. You can also try to go for a rustic theme by hanging Edison bulbs.
Try modeling your lighting after other elements in your bathroom. If your bathroom has a marble sink, consider using vintage lights. If your bathroom has a high ceiling, you can try using a mid-century modern look with chandeliers.
6. Use Side-Mounted Scones
Side-mounted scones are the best lighting you can choose for your vanity. A pair of scones mounted on both sides of your mirror can provide you with the best lighting for your daily rituals. If you use a vertical tube-shaped scone, mount its backplate at eye level.
If you have glass down-lights, place them slightly below eye level. Place glass up-lights a little above eye level. Mount your scone fixtures a few inches from both sides of the mirror if you have your mirror centered above the sink.
7. Bathtub Lighting
Many people use the bathroom to unwind and relax after a long day. With the right lighting strategy in your bathtub area, you can turn your bathtub into a personal spa. When lighting your bathroom area, look for soft, dim, and matte lighting.
Ceiling light fixtures include recessed lighting trims and reflectors. Opt for clear, white, or even frosted glass lens. If you decide to install a chandelier over your bathtub, make sure to observe the safe height and distance.
8. Shower Lighting
Shower enclosures or cubicles are usually more narrow and separated from a spacious area. Light your shower area with a lot of functional light fixtures. A single light fixture may not be able to provide enough light.
You may consider distributing recessed lighting around the shower area. You can mount these light fixtures to the ceiling, along the walls, or even on the floor. You can also change the beam angle to achieve unique highlights in the area.
9. Choose the Right Fixtures
When shopping for lights, make sure to choose the right light fixtures for your bathroom. Some stores may have exclusive sections for bathroom light bulbs. When planning your lighting strategy, determine what kind of lighting you want and the right type of light bulbs.
Halogen light bulbs offer crisp white lights. These lights can render skin tones more accurately. Small bulbs with low voltages serve as good highlights. When in doubt, consider contacting a professional interior designer.
Get the Best Lighting for Bathrooms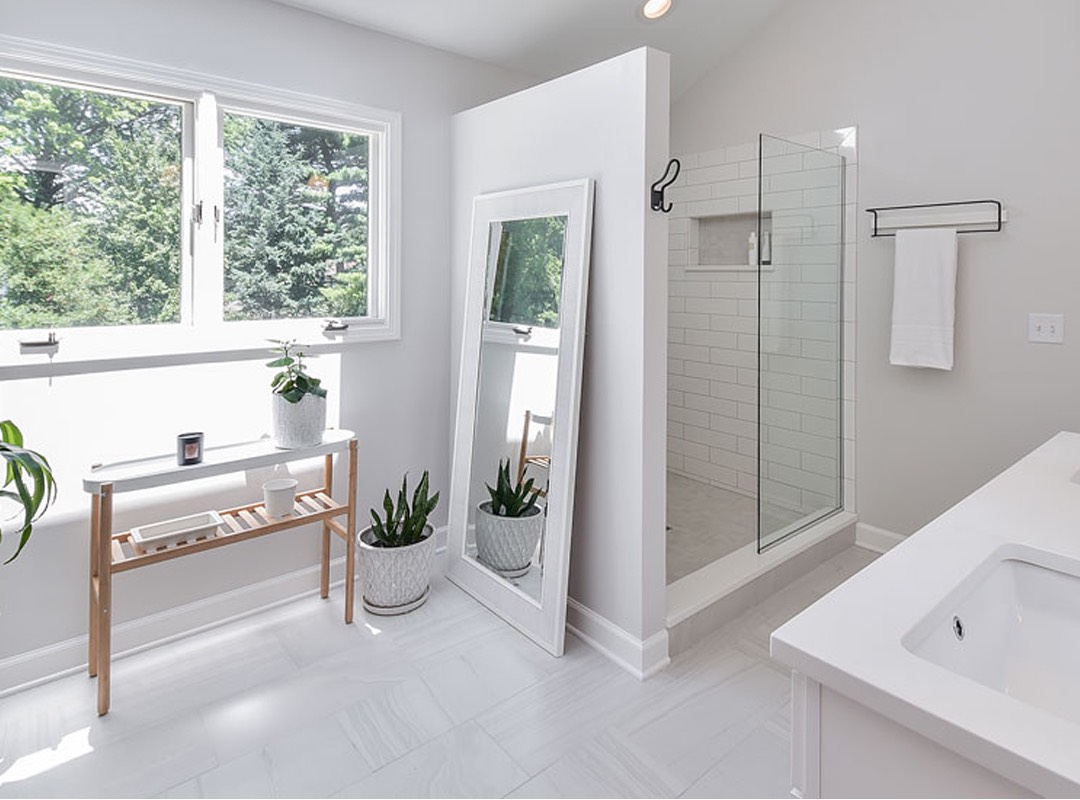 Now you know some great ideas to get the best lighting for bathrooms. Good lighting helps turn your bathroom from a regular room to a multi-operational room for daily functions and relaxation. When installing bathroom lighting by yourself, be sure to observe safety and your building's regulations if any. For many options, check out thus website.
Don't stop with bathroom lighting! If you found this helpful, consider checking out our other blog posts for more great lighting and home decor tips and tricks.