Wooden floor is pure luxury! Not all can afford it, yet most dream of installing it in their houses. And when you can afford this premium luxury in your home, then why not make it worth drooling. After all, you are shedding a handsome amount in getting the finest wood being laid down in your personal space. But alas, even after spending so much, there have been cases when even the wooden flooring wasn't at all suitable or up to the mark for many homes. And the reason for the same is lacking the right knowledge about choosing the suitable variant from the many available.
We all know wooden flooring in Auckland from Plantation Bamboo is the most durable, enchanting, impressive and tough option for personal and commercial spaces. But in order to enjoy its maximum benefits, always ensure you are choosing the best option from the dozens you are being offered.
How to decide for the best wooden flooring?
Wooden floorings of all types are excellent. But not all may look attractive in your home. So better choose the one that matches your interest, interiors and lifestyle the best. And for that do follow the guidelines listed below:
The kind of wood you desire:
The options available in woods are dizzying! The first step is selecting on the timber you prefer the most and that fits your budget too. There are variables like maple wood, oak, cherry, etc. These are to be selected on the basis of their different characteristics –like: some may be a little harder, have more grains, shinier and so on. Always remember to ask your dealer about these properties before selecting the type of wood you'd like on your floor.
The right finish:
After selecting your perfect wood type, you have to choose the right finish for your floor. You can go for shinier or glossy finish on the wood by polishing it or just stay content with the matte finish. And you can even decide upon the polish shade that'll suit best with your interiors and adorn your home with it.
Solid or engineered wood
Selecting the right wood also involves deciding between the solid or engineered wood. While solid wood provides solidity and firmness as its real wood planks that's laid on your ground, the engineered ones are multiple layers of wood which can be really versatile and can be sanded multiple times.
The layout style
 The final layout style of your floor also impacts your interior design a lot. While narrow planks are more in trend, some wooden flooring fans love the recent style of having them in square and rectangular shaped layouts as well. And for getting that perfect eye catching layout on the floor, be sure to check whether the style you choose looks best with your choice of timber.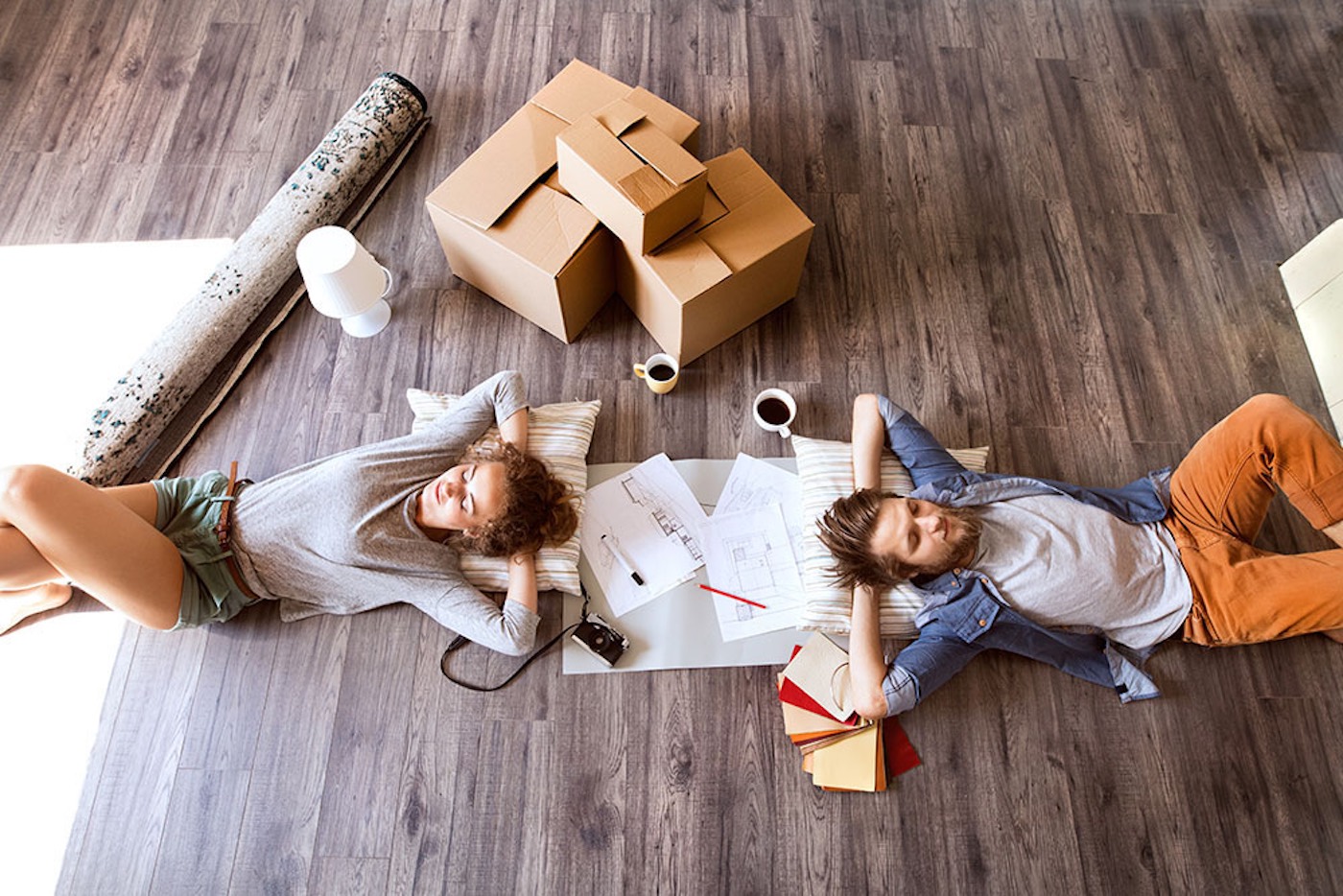 Now, after reading the above points, you just have to relax, sit back and imagine the kind of wooden floor you'll love to see in your home. Once you get a clear picture of the same, connect with your dealer ASAP to turn your dream home into reality with the perfectly laid wooden floor.