A kitchen without a beautiful range hood to compliment the kitchen design is incomplete. Besides the fresh air flow inside the kitchen, a kitchen without a range hood seems to have no structure. Range hoods are meant to shape the design of the kitchen and ensure a consistent flow of fresh air in the kitchen.
It is essential to put some thought into the outlook of the range hood, seeing as it is the centerpiece of your kitchen. The right finish on a range hood will elevate your kitchen design from ordinary to extraordinary. How do you pick the right finish for your range hood?
Popular Finishes & Aesthetic Design Ideas For Brass Range Hoods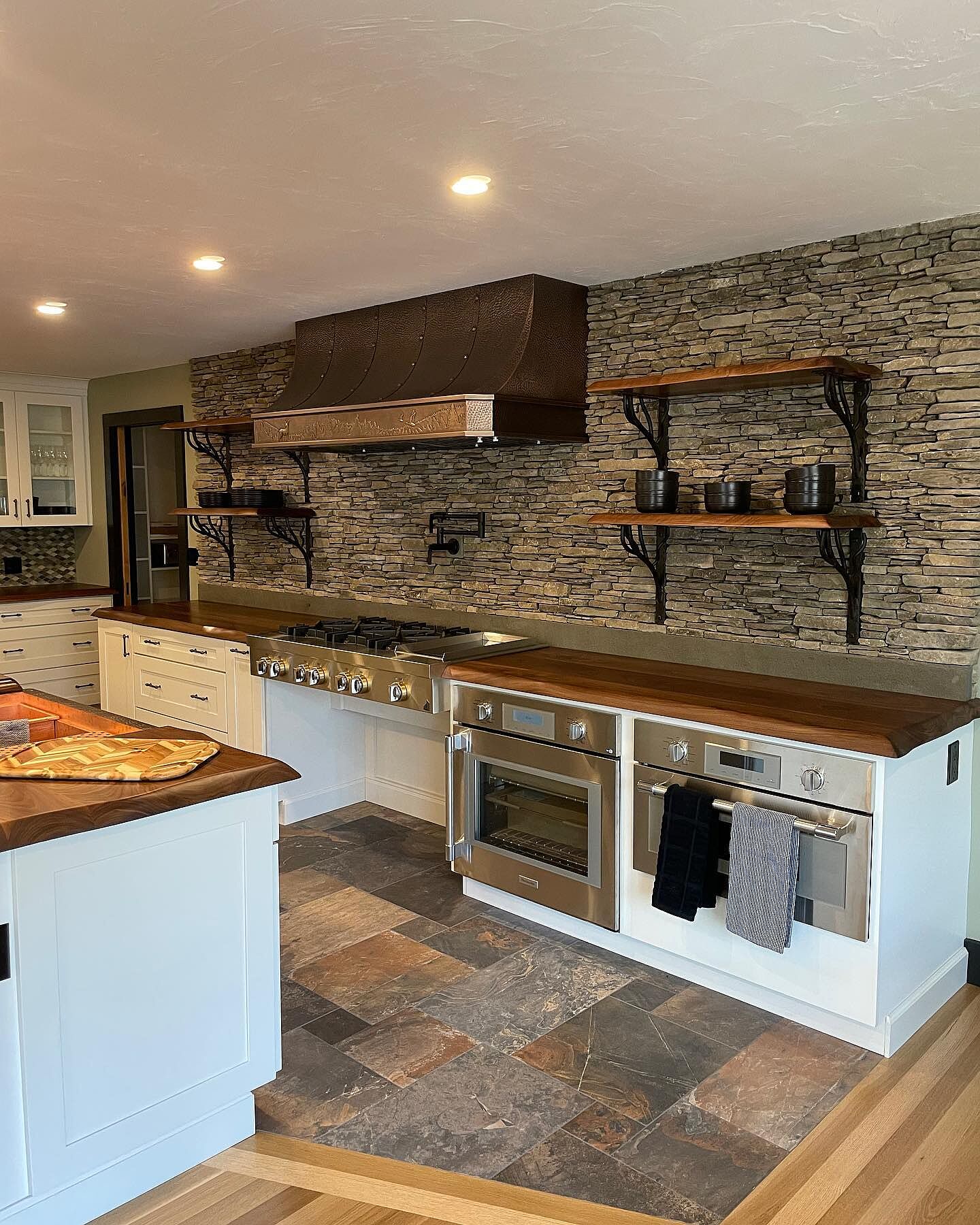 1. Copper Range Hood Finish
A kitchen with a theme looks elegant and organized. You can purchase a brass range hood and apply a copper finish if your kitchen theme matches that. Copper goes well with brass and can be used as a finish for your range hood. You can be as detailed as you want with the finish.
You can get a rich copper finish, a light one, a natural copper color, and even one with a grain. The one you pick solely depends on how you want your kitchen to look. The best thing about copper is that it can go well with most other popular range hood metals like brass.
2. Stainless Steel Finish
Stainless steel has a particular shine that lights up a room and steals all the attention. If you want your brass range hoods to command the attention of everyone walking into the kitchen, then a stainless steel finish will do. It blends in quite well with the brass and gives your range hood a new and conspicuous look.
It would still work if the metal was stainless steel and the finish was brass. The two colors are compatible, and you can pick either of them depending on how your kitchen theme is set up. A stainless steel finish on the range hood will make it blend in seamlessly for a kitchen whose theme is gray.
3. Black Range Hood Finish
Black is an excellent color on any appliance. You can transform your brass range hoods into black and give the hoods a perfect matte look. A black finish will look great in a house with a white, black, or even gray theme. The range hood will stand out and create quite the attraction in your kitchen.
You can also decide to give brass range hoods a coat of brass finish to boost the initial color. The bottom line is to pick what matches your style and taste. Most of the finishes available for range hoods will go well with many kitchen themes.
Conclusion
Brass range hoods are pretty customizable. They can look great in any of the above finishes and add a pop of color to your kitchen. Even when you decide to pick the less conspicuous finishes, the range hood will still stand out.