Good quality of sleep is just as important as exercise and nutrition. Without a doubt, a good quality mattress has a significant impact on the overall sleep experience. You want to invest in a product to stand the test of time; hence it's crucial to know precisely what you want and get the perfect mattress for you. To make the right decision regarding best beds 2022, you need to understand the characteristics, such as your sleeping position and body type. Once you know your personal needs, you can then start your search for a specific mattress, and here's a guide to help you get started.
Types of Mattresses
Memory Foam:
Offering a hug and a snug contour, the memory foam material gained a lot of popularity over the last few decades, with its durability proving to stand the test of time. This type of mattress effectively conforms to the shape of your body; it reacts to pressure and heat, providing excellent pressure relief. This type of mattress proved to be the best mattress for side sleepers.
Latex Foam:
If you're looking for the best mattress option for durability, latex is by far one of the superior options. However, if you have latex allergies, perhaps another mattress would be a better option. If you're a person who changes positions quite frequently in bed, latex will suit you best, giving you the allowance to move comfortably without feeling trapped in one part of the bed. Many latex mattresses are organic, manufactured using plant-based materials.
Hybrid Mattress:
Created with a combination of materials into one unit, hybrid mattresses feature both polyfoam and latex or innerspring and latex. The variety of these products makes a hybrid mattress more economical for many while still bringing a blend of high-quality comfort and firm support. Hybrid mattresses work well for many sleep positions and many body types; however, they may not be the best option for those who need soft surfaces.
Choose a Mattress to Suit Your Body Type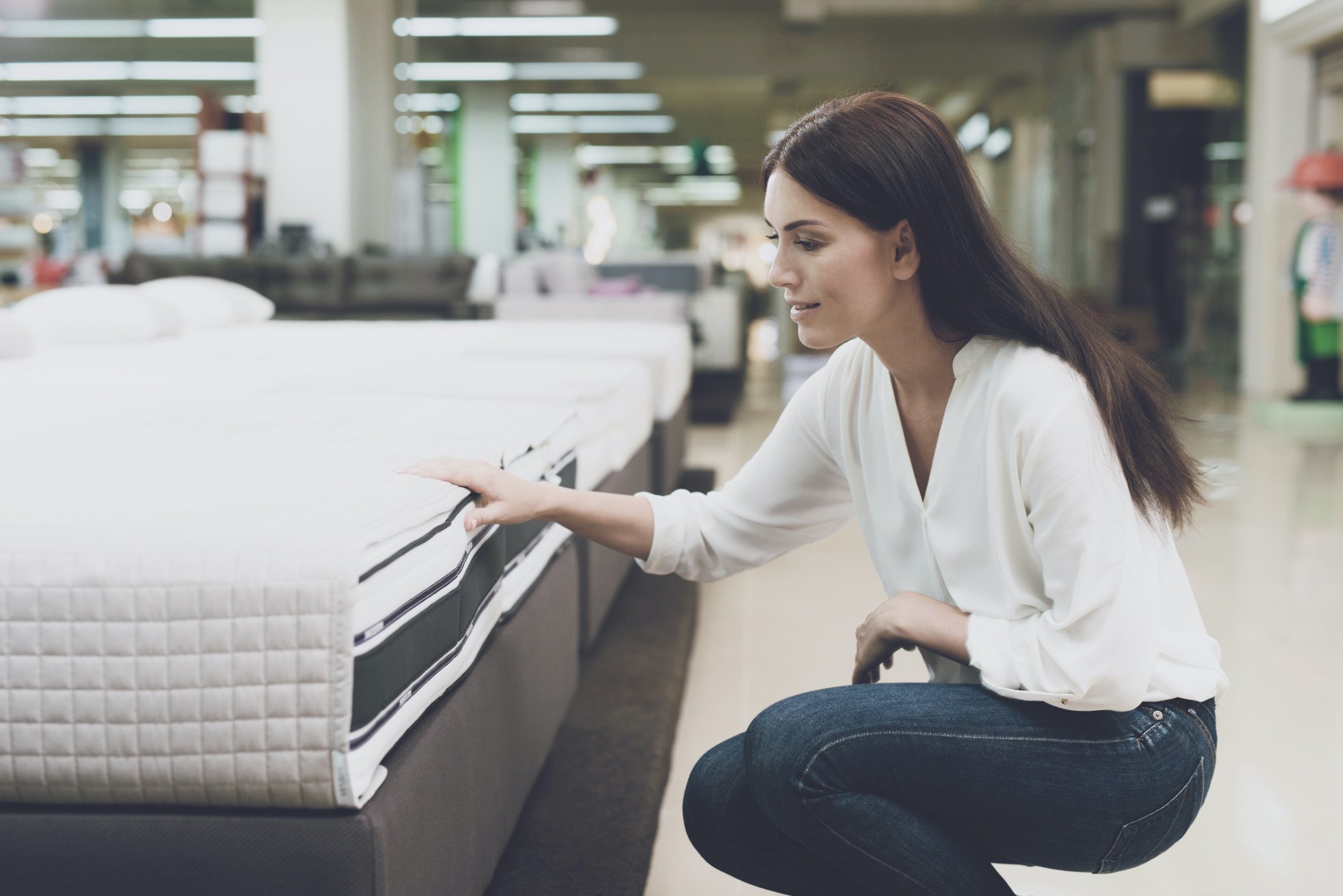 When it comes to choosing a mattress, there is no one size fits all, and therefore different body types are suited differently, and for this reason, the bed industry is made competitive. The kind of mattress we choose is highly dependent on our unique physical structure and needs to offer the right combination of support and comfort. Primarily, here are a few sleeping positions and body types to note to pursue the right mattress.
Stomach Sleepers:
If your primary sleep position is on your stomach, staying afloat without sinking too far in is vital for you. A soft mattress will have you falling in too far, leaving you with stiffness and pain upon waking up. Stomach sleep is more favored by foam mattresses or firm hybrid. Besides helping you keep your spinal aligned, a firm mattress can help you breathe better and through your nose and mouth when afloat.
Side Sleepers:
If you do not have the correct mattress sleeping on your side or are sleeping on a firmer surface, you are putting enormous pressure on your hips, neck, and shoulders. Waking up with aches and pain in these parts of your body Indicates that your mattress is not offering the right kind of support. To better suit a side sleeper, a softer bed like a pillow-top mattress or memory foam would be ideal, offering you a good blend of comfort and contour support.
Back Sleeper:
Although everyone has their own preferences, a good fit for back sleepers is a medium to the medium-firm mattress surface. To better allow effective contour, a medium-firm character is perfect for supporting the lumbar area as you sleep. You want your spine to be correctly aligned; with a foam and coils combination, a hybrid mattress helps you get better sleep. As a back sleeper, paying attention to the product's base is also essential, with both latex and memory foam products offering support and pressure relief.
Heavier Body Types:
The level of support you get from a mattress is highly affected by your body type, and because we are shaped differently, the load impact on the spine is crucial. When you are heavier than the average body type, it is critical to take special note of the manufacturer's weight limitations, to avoid picking put the incorrect product for your body type. Many heavier people struggle to reach a comfortable sleep experience due to hot sleeping; this affects your overall quality of sleep. Softer and extended length mattresses are ideal for heavier people.