When working from home, it is quite important to find a way to keep our personal life apart from it, since it is crucial not to make home feel like work. Nevertheless, those that have to work from home can create a space that will improve their productivity, keep their focus and still be comfortable.
A Home Office is the perfect solution: you can get the best of both worlds and keep these two worlds together yet separated! There is no place like home, so give your home décor a professional and cosy feel with these home office ideas by BRABBU – bringing work home was never so easy.
Desks
The first thing that comes to mind upon hearing the words Home Office is a desk. A large, tough and (why not) aesthetically appealing desk can be the centre of your space where you can spread all that paperwork.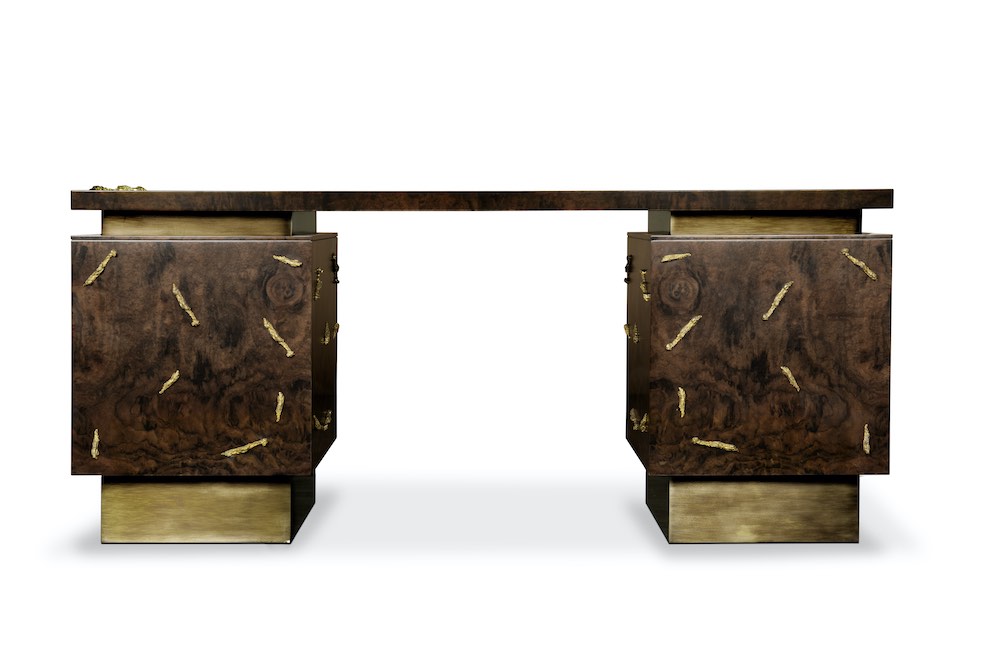 Even though the BARAKA Desk fits any environment, it can be a fierce choice for a home office project where the key is to be comfortable in your two main spheres.
High-back Armchairs
Preferably, a desk should be accompanied by an imposing high-back armchair. The CLERK High-back chair, is a staggering upholstered chair in cotton velvet, with legs in high glossy lacquered. This chair will surely spice up any office design.
The SIKA armchair is equally elegant, due to its button detailing on the inner back, the nail head trim and the brass details of the arms. Two great options to to feel laid-back… even when working.
Large Imposing Light
Another important element in your home office decoration is the lighting. A good light is fundamental to help you reach your goals and also to keep you concentrated, making sure you will not feel drowsy.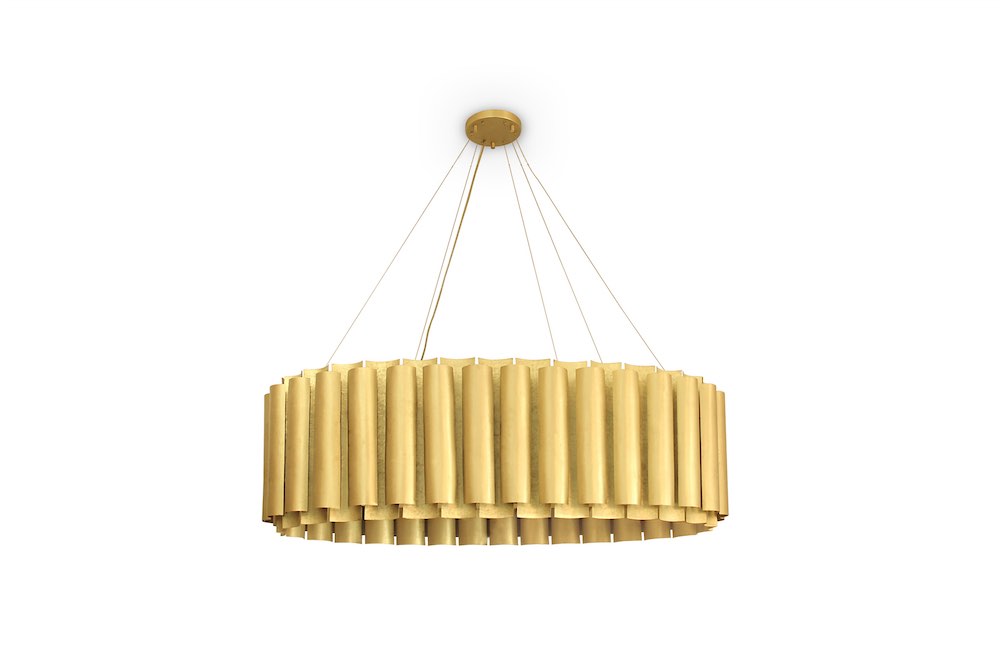 AURUM III Suspension Light is an imposing round light made of matte hammered brass. A piece that will bring comfort to your home office and above all will be a companion by helping you to stay focused.
A Soft Floor
Just like the products listed above, a good rug can also be a good acquisition for your home office. Taking into consideration that you probably will not be wearing shoes in the house, a large rug covering most of your desk floor can surely be the key to bring all of this comfort in.
Named after the Norwegian capital, Oslo is a hand-tufted rug with a snow-white pile with spots pattern. A good purchase for a home office, especially for particularly cold days.
After creating the look and feel of the room, it's time to bring in the equipment to complete the space. A minimalist monitor from this selection can match the productivity and aesthetic needs of the home office. Computer accessories can look like art pieces on your desk. The goal is to combine style and function for your workspace. 
A Final Touch
Few are the home décor items that are as versatile as cushions: you can find them in your bed as well as in a sofa or an armchair to complete their look, giving a hint of comfort. So why not also bring it to the home office? Place it in a large sofa or armchairs for your guests and get the final touch you were looking for.