If you're looking for a new set of kitchen cabinets, you need to set a budget.
Maybe, all you need is an innovation rather than a total renovation. The only way to find out how much do kitchen cabinets cost, and which type is worth your investment, is through research.
But who has the time to learn about different types of stain or wood, let alone the various styles of kitchen cabinet? You're busy enough deciding what color stain you want and all of the other little details that go into home improvement. For more information on other kitchen essentials, you can also check https://www.stonefryingpans.com/guide-to-kitchen-essentials.
What you need is a detailed guide to kitchen cabinets. Read on to learn all you need to know.
How Much Do Kitchen Cabinets Cost?
The average cost of kitchen cabinets may vary by location and several other factors. These are said factors:
• Price per linear foot
• Level of customization
• Cabinet material
• Style and design
• Cabinet brand
• Sizing
Keeping these in mind, kitchen cabinets cost for most homeowners are anywhere from $1,800-$8,300, with the average price somewhere around $5,000.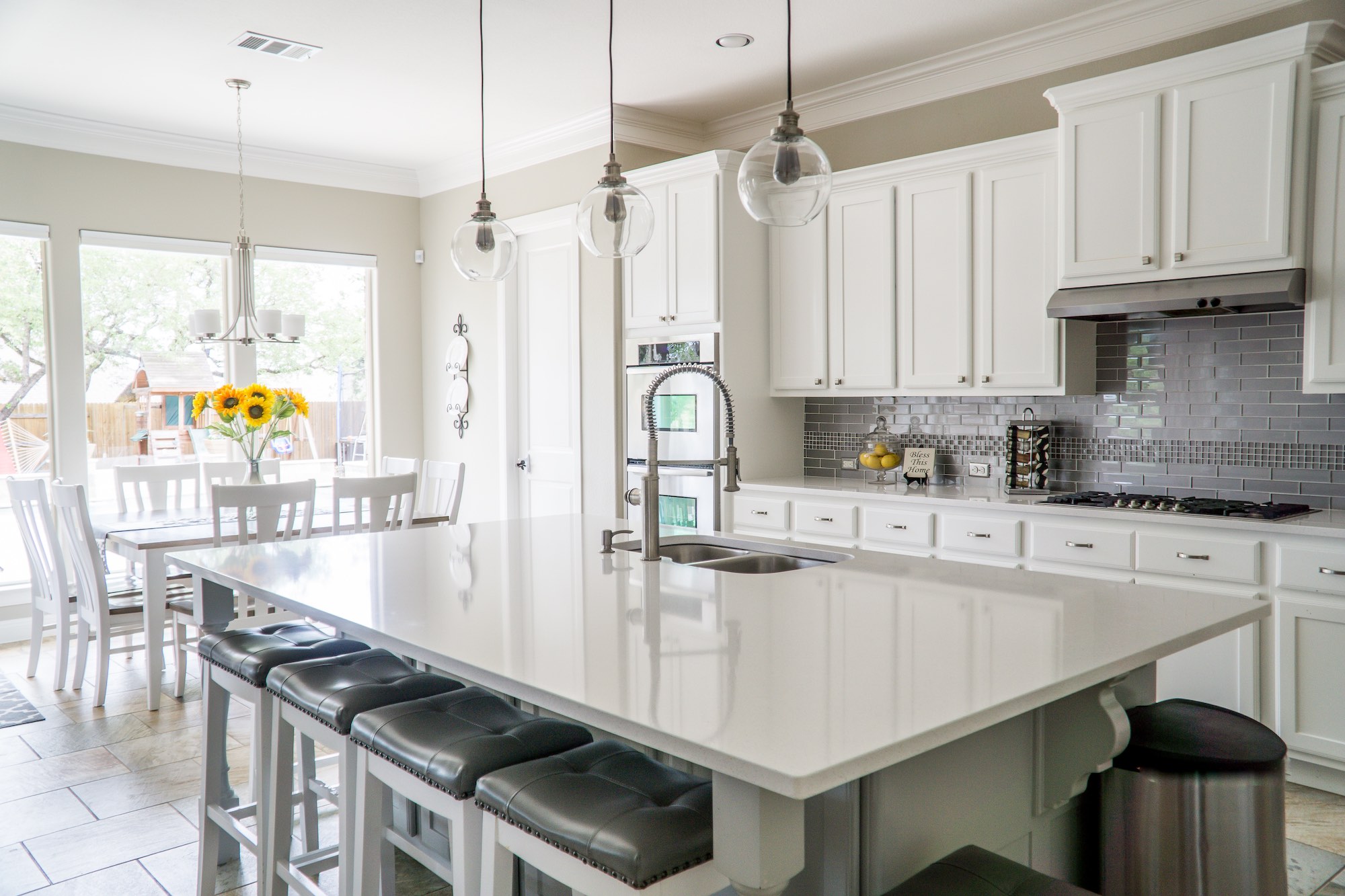 Your cost will vary based on the list above. See below for more details on each of these factors.
Customizable by the Foot
The selected level of customization for your kitchen cabinet type will most impact the cost of kitchen cabinets per linear foot. There are three levels of customization for kitchen cabinets.
• Stock cabinets: mass-produced and pre-assembled, these are usually the cheapest option at $100-$300 per linear foot.
• Custom cabinets: built to your specifications by size, material, color, and finish, these are more expensive ($500-$1,200 a foot) and take longer to make.
• Semi-custom cabinets: have extra details you can personalize, especially for storage and cost anywhere from $150 to $650 per linear foot.
The bigger your kitchen installation or renovation, the more you'll have to spend. Of course, you can save on some features by choosing less expensive options for your custom kitchen cabinets, while still achieving the quality of the material you want.
Cabinet Material
You have several options for wooden cabinets, but did you know you can get cabinets made in laminate, stainless steel, and acrylic? Each comes at its price ranges, with benefits and drawbacks.
Types of Wood
The various types of wood you use for your cabinets affect how much you spend on new kitchen cabinets. These range from $5,000-$25,000 or more, depending on their rarity.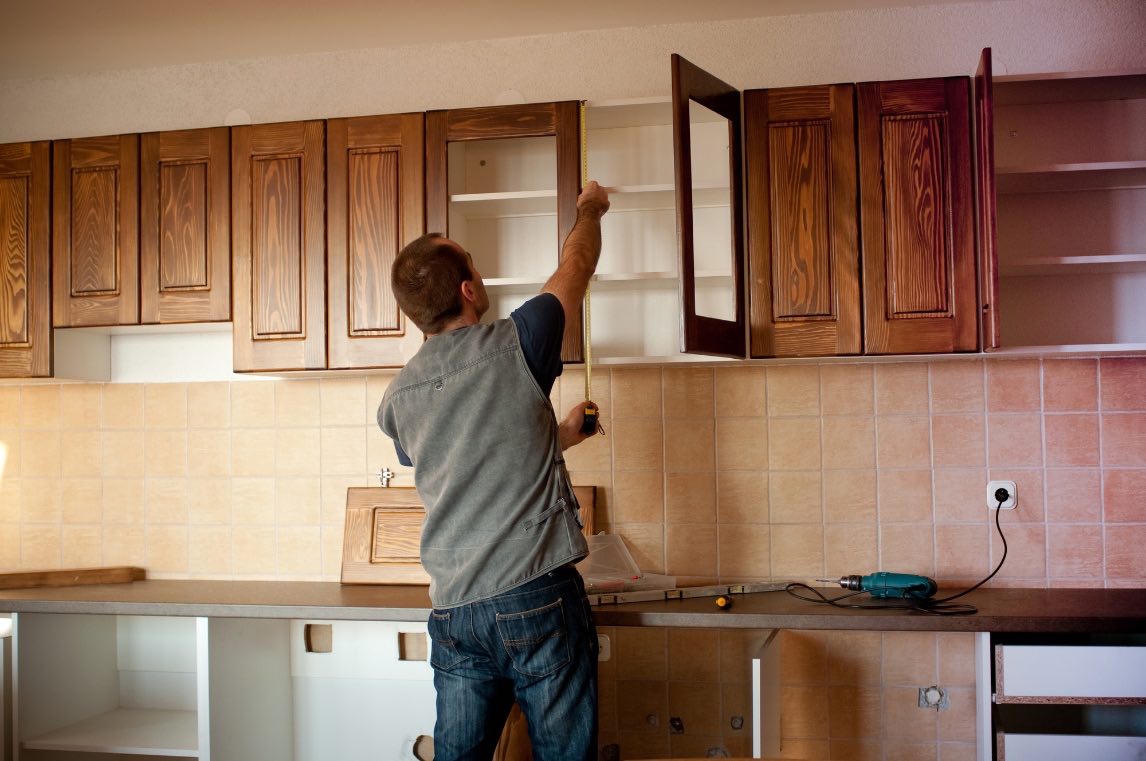 You can choose from maple, cherry, oak, pine, walnut, beech, hickory, mahogany, and bamboo. Some of these are easier to maintain and are more durable. These are things to keep in mind when selecting a wood.
Veneer
A cheaper option for some, wood veneer covers plywood or particleboard and ranges from $2,000 to $15,000. If you're looking for renovation instead of a new installation, a surface is a great option.
Stainless Steel
These are easily the most expensive option, as well as the most durable. Stainless steel kitchen cabinets run $25,000 to $38,000 in cost. These are a must for a modern kitchen.
Laminate
Another cost-friendly option, laminate, runs from $4,000-$15,000. This is also placed on top of particleboard and holds up over time better than wood, as it doesn't warp the same way.
Acrylic
These look similar to varnished cabinets and range in price from $5,000-$20,000. Whatever underlying material is used typically affects the price.
Style and Design
Various types of kitchen cabinetry will impact the cost of kitchen cabinets.
Framed Cabinets
Framed cabinets cost anywhere from $5,000 to $20,000. These are traditional by design.
Frameless Cabinets
Typically frameless kitchen cabinet styles cost more than framed ones. These are contemporary and cost $6,000 to $30,000.
Inset Cabinets
These are traditional and used in semi-custom or custom cabinets, which bump up their price. These run around $150-$1,200 per linear foot.
Shaker Cabinets
Shaker style cabinets are used to customize doors and drawer faces. They'll run you anywhere from $100-$1,200 per linear foot.
Sizing
There are two types of standard kitchen sizes. These sizes affect your price based on the size of your kitchen.
Kitchen
If you're wondering how much for new kitchen cabinets in a 10×10 kitchen, your cost will range from $2,800 to $6,500. In a 12×12 kitchen, cabinetry can range from $3,800 to $8,500. Of course, this is affected by whether you have any L-shaped corners in your kitchen, too.
Cabinets
There are three types of kitchen cabinet sizes, each of which will affect your cost.
Base cabinets are installed on the floor, with a countertop or sink on top of them. They're sized 34.5 inches to 36 inches.
Wall cabinets range from 12, 15, 18, 30, 36, and 42 inches in size. They sit above the counters, over stoves, and your refrigerator.
Tall cabinets are from 94 to 98 inches in height and 12-18 inches deep. They are usually pantry space and are installed where there is no countertop.
Brand
When considering a brand of cabinetry, consult the company installing your cabinets. Some installers have preferred brands they can recommend for your budget and other needs.
Other Considerations
These factors will affect how much you spend as much as what you choose when considering custom kitchen cabinets. You should be sure to ask any contractor or professional a series of questions.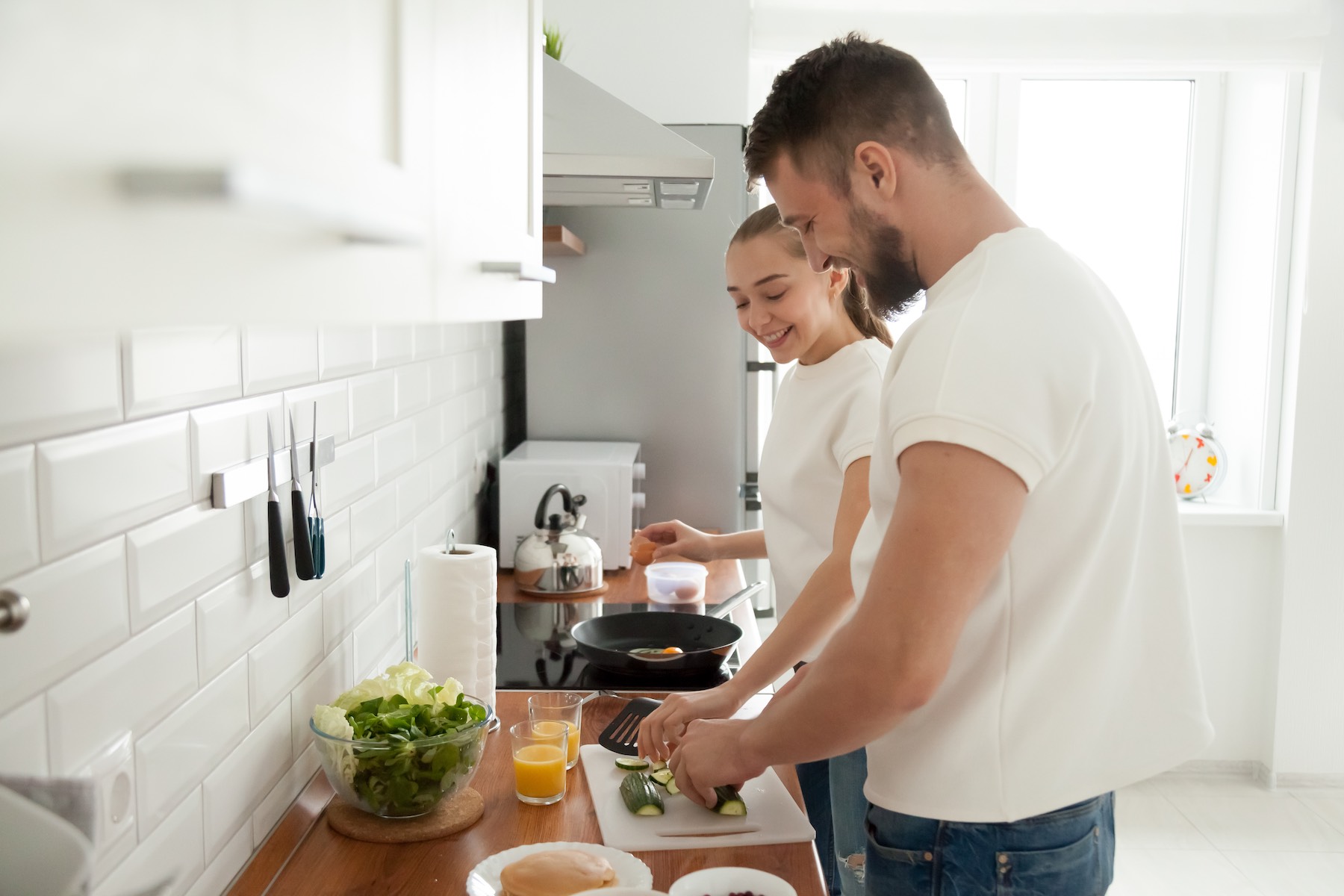 Make sure you ask about permitting, insurance and licensure, and material warranties. Don't be afraid to ask for an estimation of the job length or references from past customers, either. This will help you determine just how professional the company you're considering is.
Decisions, Decisions, Decisions
Depending on other aspects of your kitchen installation or renovation, when you ask, "How much do kitchen cabinets cost?" don't forget to think about moving appliances, correctly measuring, and hiring the right professional.
Kitchen cabinet costs vary so much because there are so many options, as well as the pricing of the professional service you consult.
When choosing your options for cabinetry, don't rush your decision making and be sure to use our other resources to help you make informed choices.
You want cabinets you enjoy looking at and using, and you want cabinetry that will last through your time in your home. Suitable kitchen cabinets are an investment, not a casual use of your finances.
For more help remodeling your home, be sure to explore the rest of this site.