When summer rolls around, you've probably thought about ways to bring a little vacation time to your backyard. An above ground pool cost is reasonable when you consider it costs nearly $5,000 to take an entire family to the beach for just one week. So why not treat yourself to a dip in the pool all summer long, and for years to come? Read on to learn everything you need to know about choosing above ground pools!
Types of Above Ground Pools to Consider
Resin, aluminum, and steel are some of the most popular materials used to make above ground pools. As you might imagine, the thicker and better quality the materials, the better (and usually more expensive) the pool.
Some experts prefer resin pools since they are less prone to rusting, but the downside is that they tend to be more expensive. Resin pools usually last longer than aluminum ones, though if you live in an area with brutal winters or intense sunlight, resin parts may wear faster.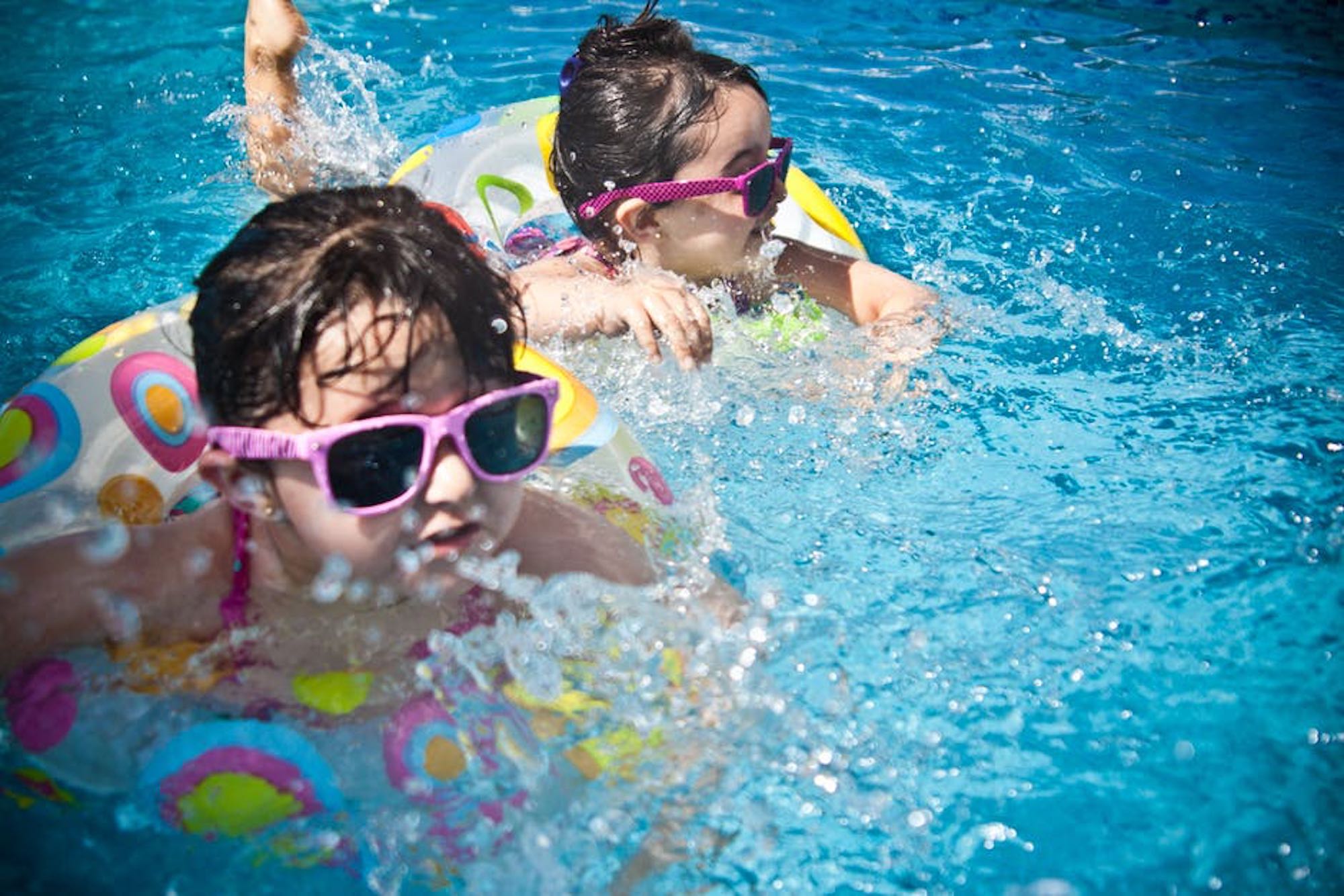 Choosing an aluminum pool means that you'll get a more flexible material that is easier to deinstall. If you're living in or moving to a location likely to get intense winter weather, aluminum pools can withstand cold temperatures and snow better. A properly-treated aluminum pool can last at least twice as long as a steel one.
Steel pools win the strength category among pools. They also tend to be the cheapest option. Special coatings have helped to prevent or delay corrosion issues, which are common issues with steel pools. You'll want to check with your pool dealer to see if the steel pools in stock have been treated.
Typically, above ground pools of any make are sold as kits. Everything you need to build the pool (ie. the walls and hardware), a liner to get you started, a ladder, the pump and filter, and a skimmer are included in most pool kit packages.
You'll find vinyl as the interior material on most above ground pool liners. Expect to shell out a few hundred dollars every few years to replace the liner. Though many color options exist, most people choose blue since it conceals dirt and is reminiscent of a day at the lake.
Above Ground Pool Cost Comparisons
Depending on which way you go with materials and size, you can expect to spend about $4,000 – $12,000 for a good quality above ground pool (this includes installation costs). While that might sound like a lot of money, it's only about 10% as much as an in-ground pool.
It is possible to find pool options under $1,000, but be wary of hidden costs and the likelihood of a lower lifespan for these pools. Also know that your pool will almost definitely need repairs during its life, which could cost from $150 to nearly $1,000.
From a size standpoint, above ground pools can stretch to over 40 feet, while smaller ones are around 10 feet. The two main shapes are oval and round, with oval pools costing a little more due to their construction. Round pools are great for splashing in the sun, and oval pools are better for the lap swimmers in your household.
Installing Your Pool
Above ground pool installation needs to be done well to ensure a safe and fun experience for years to come. With walls, tracks, base rails, vertical uprights, joins, stabilizers, caps, and screws all needing to join together seamlessly, it is probably wise to hire a professional.
Estimates place the cost of installation at about $1,000 to $3,000 depending on the pool. This might seem expensive, but eliminating the hassle and worry for a one-time payment is worth it. Knowing that late spring and summer are prime pool times, you'll want to book your installation in the offseason to avoid delays.
How to Care For Your Pool
Since above ground pools typically have a lifespan of 7-15 years, you'll want to care for yours properly to maximize your investment. Purchase a good cover to protect your pool when you're not using it. A good cover helps save on water expenses by preventing too much evaporation, and it will keep those pesky dead leaves from finding their way in.
Experts suggest making sure that your pool filter is on for at least half the day, testing the chlorine and pH levels, and cleaning the filter. Failing to do these critical tasks means a higher chance of algae formation and costly repairs.
How to Make Your Backyard a Resort
If you have a little room in your budget, this pool guide encourages you to go one step further and turn your pool into a resort! Fountains, waterfalls, patios, decks, ambient lighting, and fire pits are all great additions to a pool. For a little extra aesthetics and durability, get decorative concrete for your pool decks. You can even find portable pool showers if you don't want the kids tracking chlorine water into the house.
And don't forget the pool toys. Lounge beneath the sun on an adult-sized float or add a soundtrack to your time with a floating Bluetooth speaker. While mindlessly buying lots of toys can gauge your bank account, building a more complete staycation experience that suits your needs provides a good return on the investment.
So How Much Does an Above Ground Pool Cost?
The answer is: it depends. If you're on a budget and just need an occasional dip in some cool water, you can keep an above ground pool cost to about $2,000, including installation (plus the annual upkeep costs). If you want a bigger and better pool, professional installation, and any army of pelican floaties, you could hit or exceed the $15,000 mark.
Whichever way you go, set aside some time for pool research. Above ground pools can be a more economical, convenient, and private way to enjoy some summer fun!