Has it been a while now since you had your home's air conditioner serviced? If you're scratching your head and trying to remember the last time it was done, it's a clear-cut sign you need to schedule service immediately.
"How often should air conditioning units be serviced?" is a question that far too many homeowners find themselves asking. They're not always sure when they should have AC maintenance done, which is why so many of them put it off for extended periods of time.
Servicing an AC system will keep it running the way it's supposed to and, in turn, keep your home cool. It'll also prolong the life of your AC system as a whole.
Here's how often to service AC systems as well as more information on how servicing an AC system will benefit you in both the short and long term.
How Often Should Air Conditioning Units Be Serviced?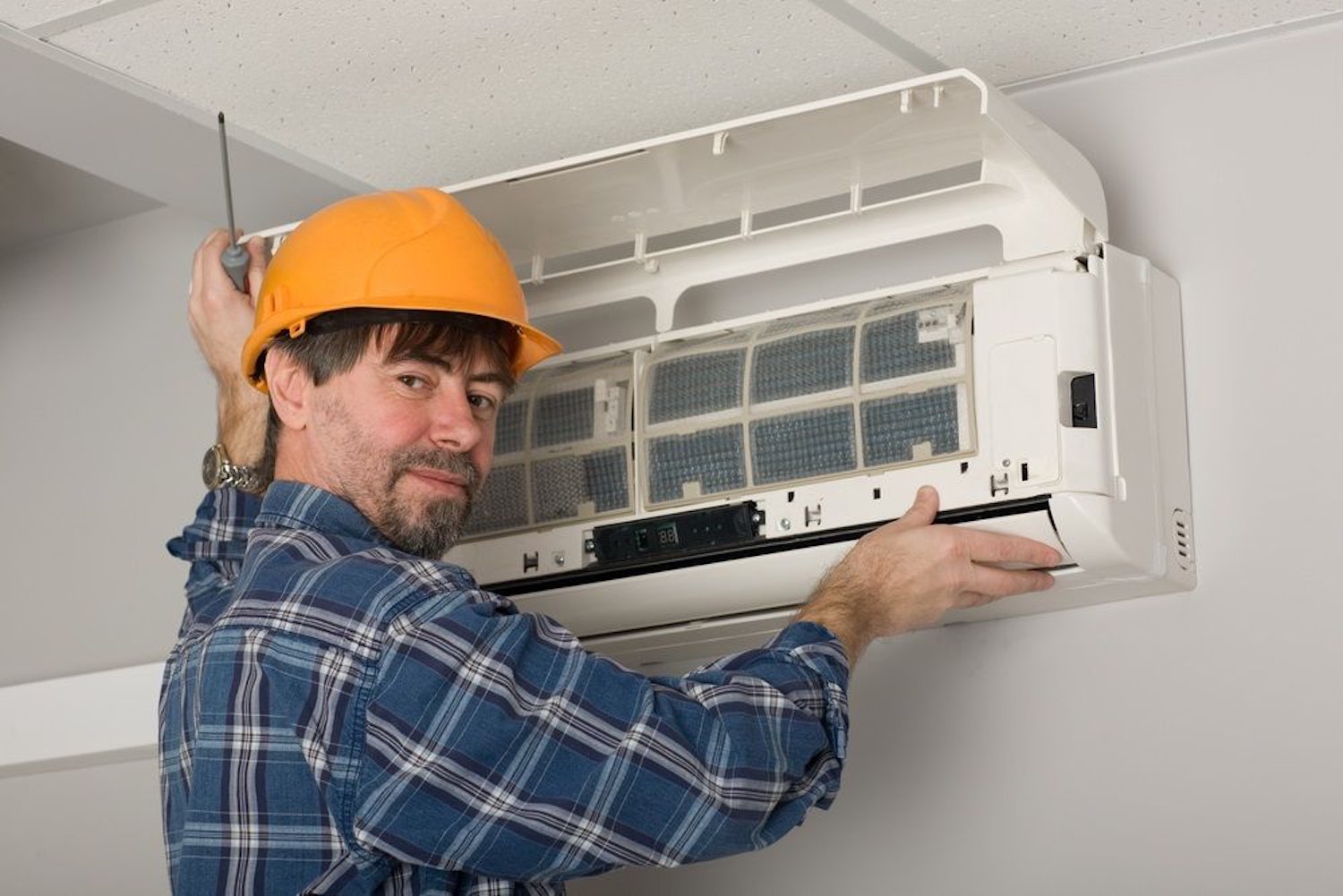 As we mentioned earlier, there are a lot of people out there who own homes and find themselves asking the question, "How often should air conditioning units be serviced?" This is a shame because it often indicates that they haven't had their AC systems serviced in recent memory.
You might be able to get away with not servicing an AC system for a year or two at a time. But generally speaking, it's smart for homeowners to service both their home's furnace and their home's air conditioner at least once every year.
During routine AC maintenance, an HVAC professional will check out an AC system from top to bottom to make sure it's working. They'll also suggest any AC repairs you might want to make to keep your AC up and running.
You'll miss out on the chance to get access to these things when you don't have your AC system serviced regularly. It's why you should make it a point to start scheduling AC service at least once each year.
What Is the Best Time of Year to Do AC Maintenance?
Now that you know how often air conditioning units should be serviced, let's discuss what might be an even more important question: "What is the best time of year to service an AC system?"
Some people choose to service an AC system at the end of a long summer season. They want to have their AC systems checked out to make sure they're good to go before they get shut down for the winter.
But most HVAC specialists will tell you that scheduling your HVAC service in the late spring is the way to go. It'll ensure that your AC system is ready to roll on the first hot and humid day of the summer.
Just make sure that you don't wait until the last minute to figure out how to service your HVAC system. Most heating and cooling companies get pretty booked up in the late spring and might not be able to fit you in if you don't call well in advance about making an appointment.
What Are the Benefits of Servicing an AC System?
Performing AC maintenance on your home's air conditioning system is going to cost you a little bit of money (more on that in a few moments!). But you shouldn't let that scare you off from servicing an AC system anyway.
In fact, you could pay the price for not servicing your AC system if you put it off for too long. Your AC system could break down on you sooner than expected and require extensive repairs if it's not serviced.
Avoiding these repairs is just one of the many benefits of servicing your AC system each year. Here are some of the others:
• Helps your AC system to keep your home cooler on hot days
• Cuts down on the amount of energy that your AC system uses
• Extends the overall life of your AC system
You won't get to enjoy these benefits if you don't service your AC system year in and year out.
Who Should You Call to Have Your AC System Serviced?
Some homeowners ask, "How hard could it be?" when it comes to servicing an AC system and attempt to do it themselves.
Do not do this under any circumstances!
Although you might be tempted to save a few bucks by working on your HVAC system yourself, you'll be much better off leaving the job to the professionals. They'll work their way through a series of very specific steps when doing AC maintenance for you.
You just need to be sure that you hire the right HVAC company for the job. Look for an experienced company in your area that has a lot of positive reviews left for them online. They should also offer competitive prices and stand behind the work they do.
How Much Does AC Maintenance Cost?
As we alluded to earlier, AC maintenance is going to come at a cost. You'll have to pay an HVAC professional to come out to your home and inspect your AC system.
But the good news is that this shouldn't cost you too much money. Every HVAC company charges different prices for servicing an AC system. But you shouldn't have to pay more than a couple of hundred dollars, if that, for AC maintenance.
It sure beats paying a few thousand dollars to replace your AC system altogether. It makes AC maintenance a great investment for homeowners everywhere.
Schedule Service for Your Home's AC System Today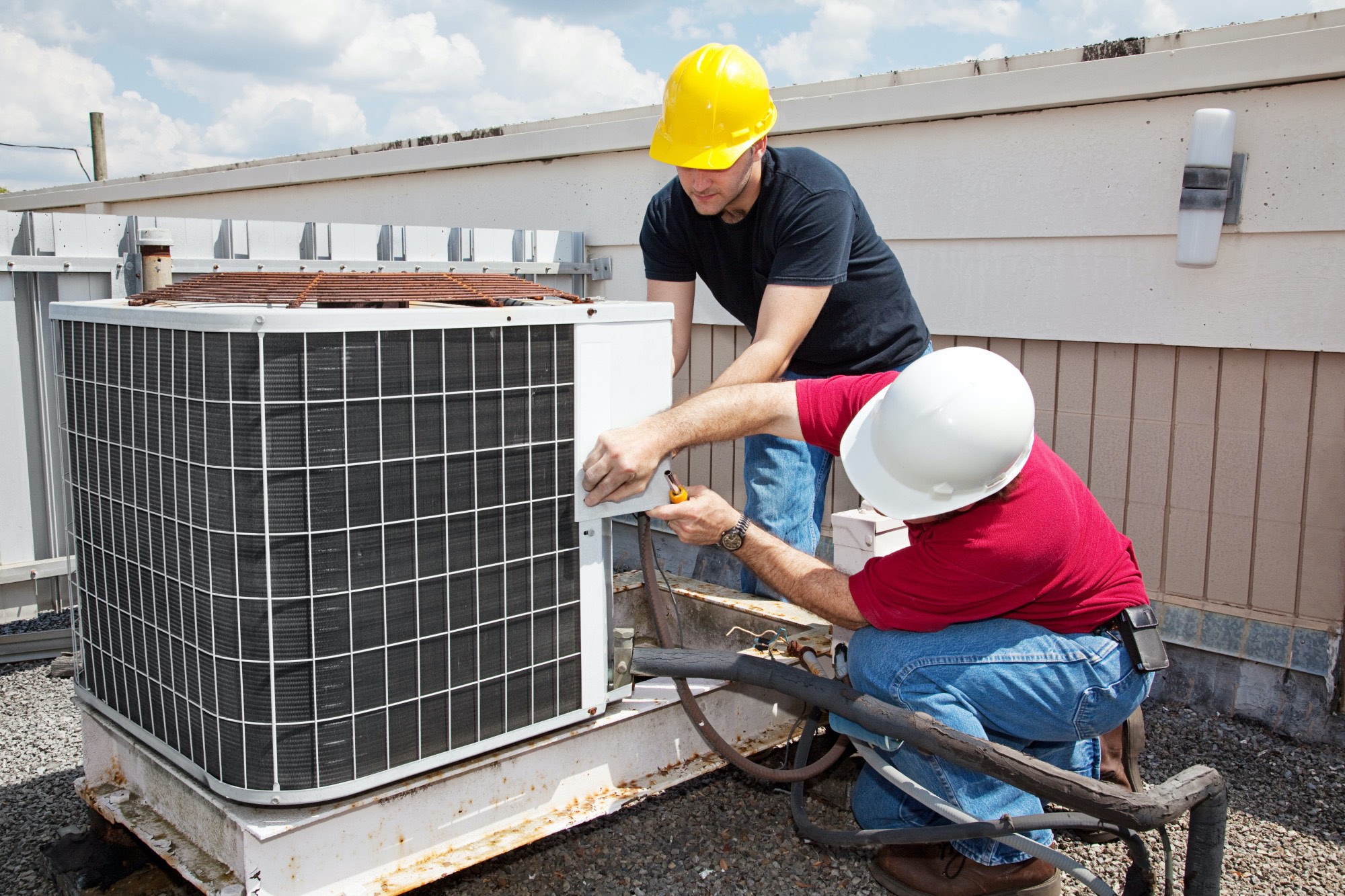 If you haven't serviced your home's AC system lately, stop asking, "How often should air conditioning units be serviced?", and call an HVAC company now. You're likely in desperate need of AC maintenance.
A heating and cooling specialist will take a trip out to your home and work on your AC system right away. They'll make sure it's in good shape and do whatever needs to be done to it to make it as efficient as it can be.
Browse through our blog for more articles that will help you maintain the various aspects of your home.