Deciding what size radiator you need can feel like a daunting process, especially when shopping online and don't have any physical frame of reference. Thankfully, there are many ways in which you can come to a solid conclusion when choosing a brand-new radiator for your home. Read on to find out what factors you should take into consideration when choosing the newest addition to your home décor.
Size Meets Style
Choosing what size radiator you want to fit into your home completely coincides with the style of radiator you wish to purchase. For instance, a vertical radiator is incomparable to a horizontal radiator, where as convector radiators in the UK are not comparable to tubular models. It completely depends on your stylistic decisions, which will inevitably go hand-in-hand with the spatial decision you make. Once you decide upon what radiator style suits you, it's time to look at dimensions. If it's a radiator for your bathroom, you might want to choose a towel rail radiator, whereas if you are a modern homeowner, a contemporary design might be the one for you.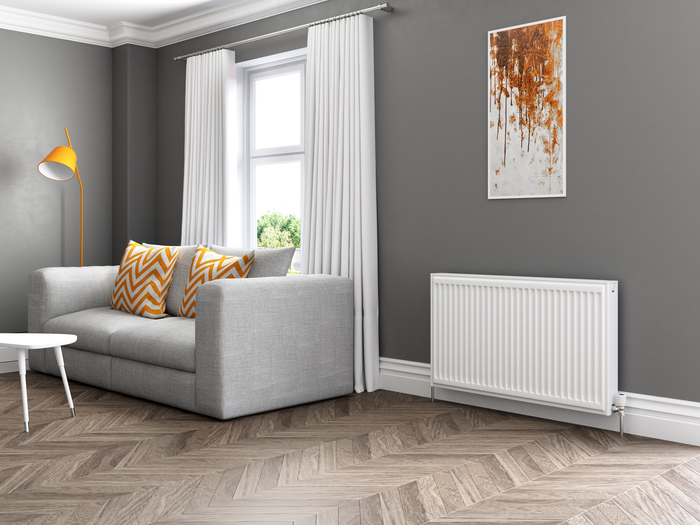 Measuring Up Your Options
Thankfully, many providers, manufacturers and distributors of radiators provide very handy tools, enabling a streamlined, much easier purchase process. Providers such as Stelrad use a radiator size search calculator in order for you to measure your new radiator from afar, without having to make the journey to it. When you choose your new heating appliance, bear in mind that you will most likely own this for years to come, so it is imperative that you choose the right model, or else you will end up forking out more than you anticipated.
There are many other factors involved when it comes to choosing the correct size radiator for you. A larger room will require a larger radiator in order for the correct levels of convection to heat the room, whereas if you have a smaller room, a larger model of radiator may well be a waste, heating the room optimally, but wasting energy, and inevitably, money, in the process.  Size is one of the many factors to consider, but is this all you should be thinking about?
Is Bigger Better?
As aforementioned, not always! It totally depends on the size and scope of your room. Sometimes one large radiator will suffice, other times two smaller ones. It depends on the BTU of the radiator and size of your room. Other factors worthy of consideration include where the radiator is placed in your room. The same radiator ay not be as effective, simply due to its position within your environment. Regardless of size, if your room has a window, having your radiator near here is the best possible position for it. This is because heat will always leave your room through this area of the room, so having a heating appliance close by will counteract this.
If you really want to make the most out of your heating appliance, always make sure you take all factors into consideration involving size, environment, as well as the quality of your home.