You're going to be hosting the family outdoor BBQ this year. As you look around at your concrete patio, you realize that it's not in the best shape for guests. It's not horrible to look at it's just a little plain.
A lonely concrete slab with nothing on it but a table and few chairs. We can teach you how to make a concrete patio look better. It only takes something small like a colorful rug or a fresh coat of paint to transform it. You can try out specialist concrete painting services in Brisbane to make your patio look admirable.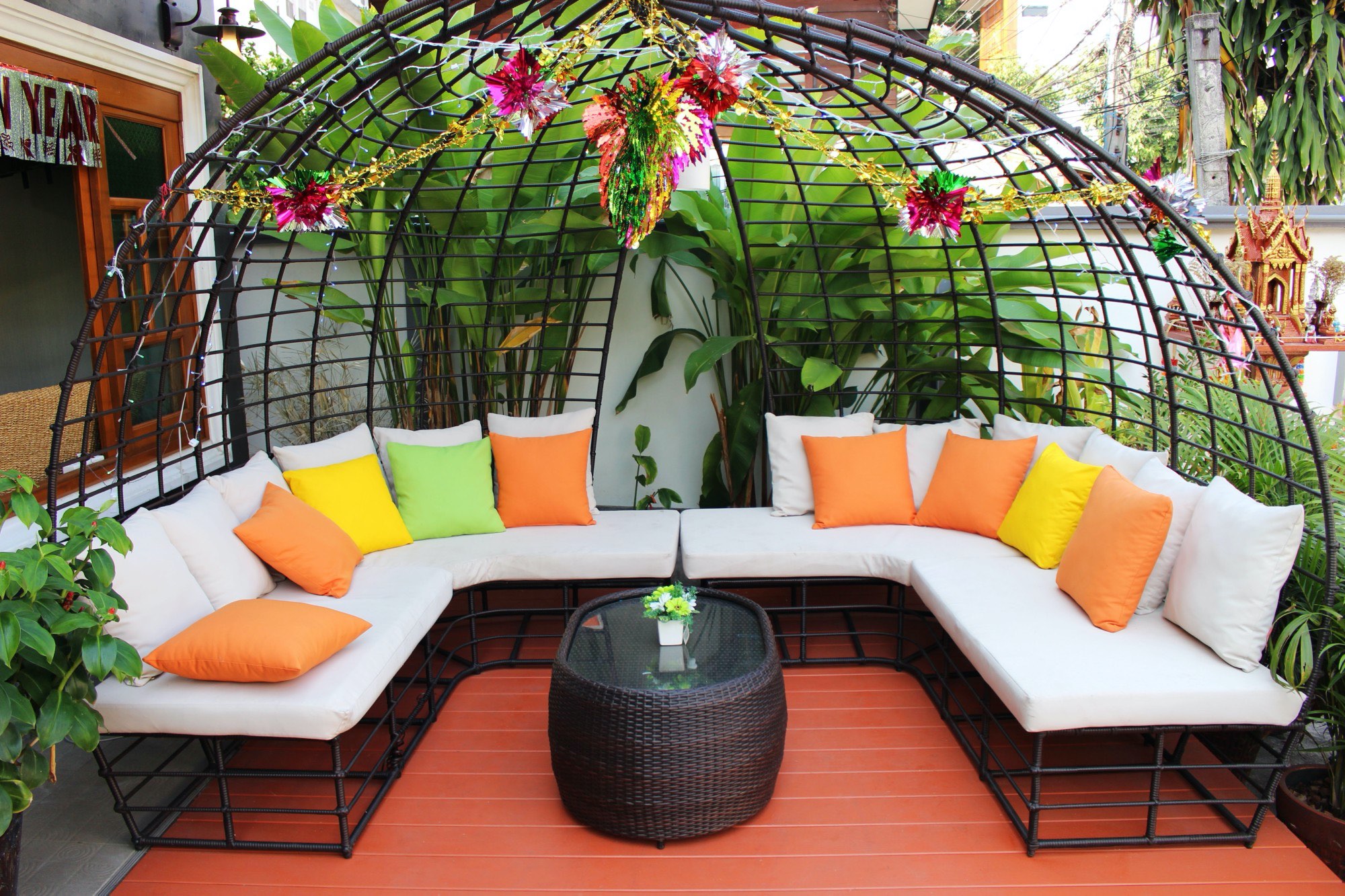 Check out this guide to learn more about livening up your patio and getting it ready to impress your guests.
1. Stamped Concrete
There's no end to the number of materials you can use to make a gorgeous patio. The problem is that some of these materials can be kind of expensive to work with.
If brick and stone aren't in your budget, you're in luck. You can use stamped concrete to make everyone think you've used one of these more luxurious building materials.
You'll spend around ten dollars per square foot for any kind of stamped concrete you want. Not only will it mimic the look of wood or stone, but chances are it's more durable too. Concrete can stand up to almost anything.
2. Fake It Till You Make It
There are many ways for you to get the stamped concrete look. One is to have someone come out to install it. The other is to do it yourself.
You can do this with a rubber roller. It looks sort of like a paint roller but it has a pattern printed on it and is specially made with concrete in mind. They come in a ton of unique concrete patio designs for you to pick from.
Once you've chosen a pattern you like, pour the concrete where you want it and smooth it out.
Spray down both the roller and the concrete with a release agent. This will stop the roller from sticking to the concrete. When both surfaces are coated, you're free to now roll out your pattern.
3. Grab a Bucket of Paint
Of course, if you already have your concrete patio installed, you won't be able to use a roller to create a pattern. What you can do is grab a bucket of paint and a stencil.
You can go as intricate as you want when painting a patio. Whatever you do decide to paint though, make sure you power wash your concrete first. You also want to pick out a paint that's tailored to hold up in the great outdoors.
4. Create Your Own Backyard Living Room
Many people elect to bring the indoors, outdoors by making their patio an extension of their living room or kitchen. For the purposes of this article, we're going to talk about turning your patio into a living room.
Hit up a patio furniture factory and pick out a nice set of outdoor furniture. Put as much thought into it as you would when buying the furniture that goes inside your house.
If you don't go with the painting suggestion listed above, invest in a colorful area rug. It will be the eye-catching piece you need to bring a little life to an otherwise gray slab of concrete. Make sure the rug is weather-resistant though or it won't stay beautiful and colorful for long.
Bring the whole look home with a couple of planters and a string of lights to make your outdoor living space nice and cozy.
5. Concrete Pavers
You can create a striking look using concrete pavers. They come in all sorts of shapes and sizes and you can lay them down almost anywhere.
If you're worried about weeds, you can push the pavers together for a seamless look or you can space them apart, and fill in the gaps with gravel or pebbles.
6. Mimic the Look of Tile
Tiles look great but they can be expensive to have installed. You can do the work yourself but it's not the easiest thing to do. Especially if you don't have experience.
The good news is that you can work with the concrete patio that you already have installed. You can stain it to hold the appearance of tile without spending a ton of money.
Grab some half-inch tape from your local hardware store and place it where you want it. These markings will become your "grout lines". Once the tape is down, pour your stain of choice over it.
Peel off the tape and boom, tile. Like painting a patio, you'll want to take a pressure washer to it before you stain it. You should also use a sealant when you're done to make sure your hard work sticks around for a while.
7. Frame Your Patio
Closed in spaces feel more private and cozy than a big open patio. To this end, consider framing your outdoor space.
You can do this in a couple of ways. A pergola has the advantage of coming complete with a ceiling. Depending on the style of the pergola, it will let in a lot of natural light.
A ceiling also gives you the option of hanging lights, installing a small fan, or winding vines around it for a nice decoration.
If a pergola isn't right for you, build a few walls. It serves the same purpose of creating an enclosed space and you'll still have some creative patio decorating opportunities.
How to Make a Concrete Patio Look Better Than Ever Before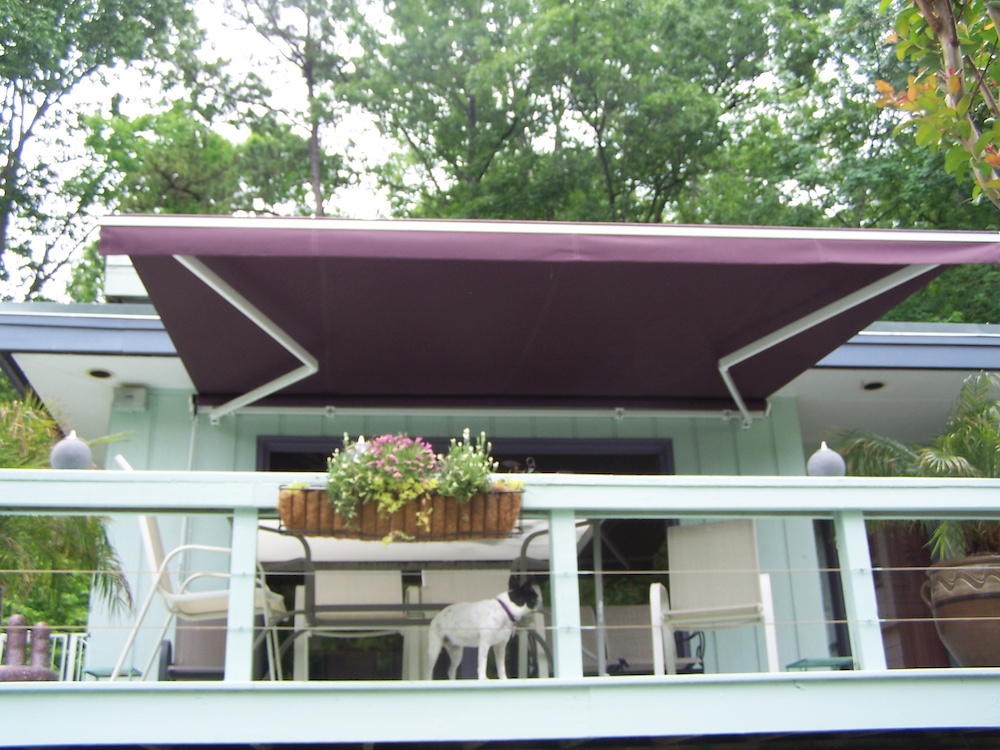 Concrete patios are pretty durable. They don't rot or break under harsh weather conditions like some other materials. If you don't do something with it, however, it sort of looks like a boring gray slab.
Use these tips on how to make a concrete patio look better to upgrade your backyard and impress all your guests.
Looking for more ways to improve your home? Check out our blog daily for more articles like this one.