When designing your garden, you have to consider several facets. Of course, you want the garden to have a beautiful appearance, but at the same time, you also want the garden to be practical and safe. For practical and safe reasons, among other things, it is obvious to go for a garden fence. You often see garden fences like this in a front garden. These fences neatly close the garden and thus influence the appearance of the front garden.
In this article, we would like to discuss how to make such a garden fence. We are happy to discuss what you need for this, what preparations you need to make, and what you should keep in mind. At the end of this article, you will also find a handy step-by-step plan. Follow this step-by-step plan for making a garden fence. This step-by-step plan is relatively easy to follow; within a short period, you will have a beautiful garden fence in your (front) garden.
Different types of garden Fences
If you take a look on the internet, you will soon see that there are several types of garden fences. You can choose from several shapes, several materials, and, of course, several colors. You can also choose a high garden fence (privacy) or a low garden fence. In many cases, a low garden fence makes the garden appear larger.
In this article, we assume a low garden fence for the front garden. Such a garden fence is relatively easy to make and offers several important advantages.
Why a garden Fence in the (front) garden?
Are you currently decorating your garden? Then you have to make important choices about the garden fence. Our advice is to go for a low garden fence in the front garden for the following reasons:
● You make the garden look bigger
● You shield the garden in a beautiful way
● Not everyone has direct access to the garden
● Reduces the risk of burglaries
A garden fence in the front garden is simply an excellent addition to both the practical surface and the appearance of your garden.
What materials can you choose from?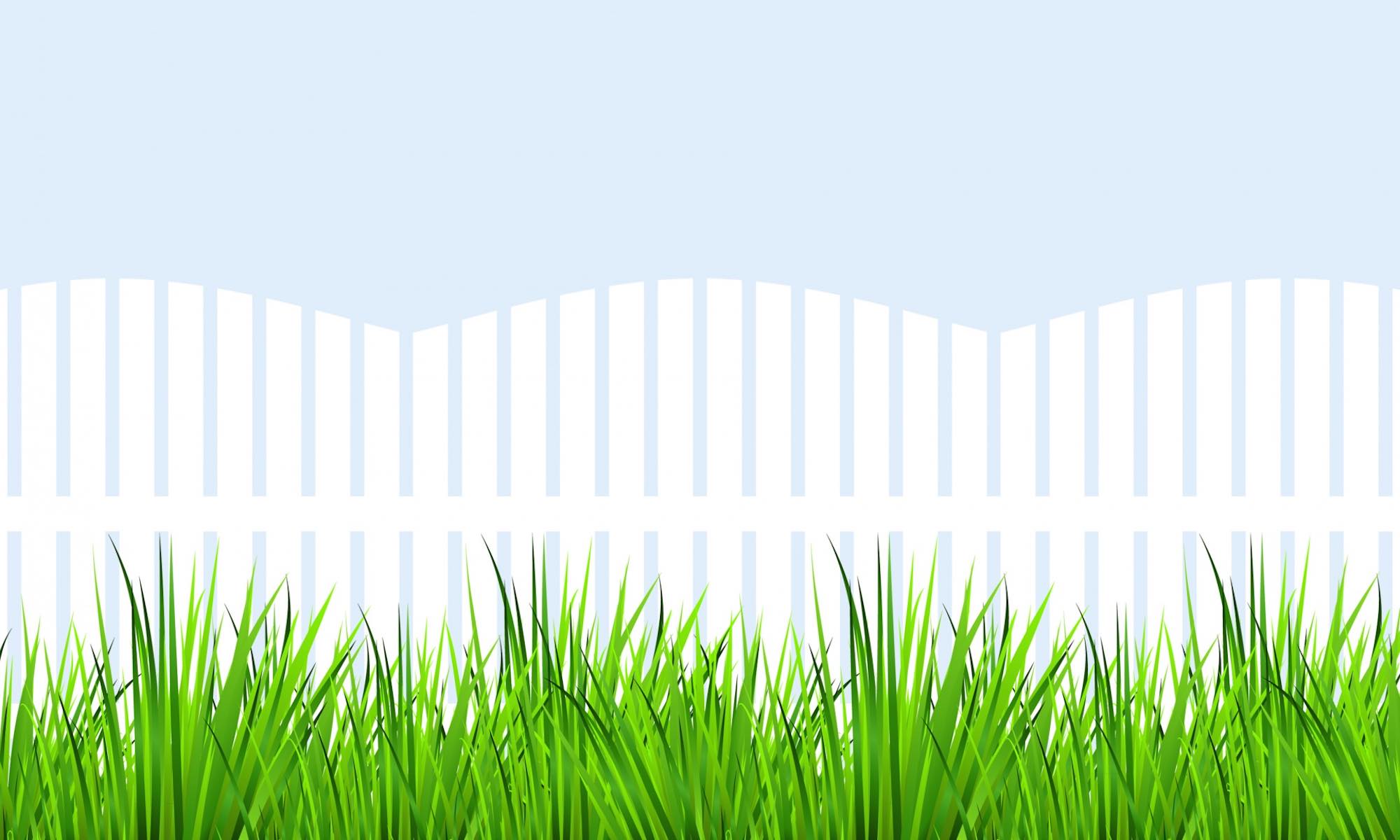 When making a garden fence, you have the choice between all kinds of materials. For example, you can go for a wooden garden fence. A wooden garden fence has a natural appearance and therefore fits well in the (front) garden. You also benefit from long service life. Wood is resistant to various weather conditions and cannot discolor, for example. Of course, you can also adjust the color of the wooden garden fence over time to your liking. After all, you can paint or varnish wood in a different color.
Another option is an iron garden fence. You can roughly choose between two types: a garden fence with bars or a garden fence with decorative fencing. Both variants have a classic and stylish look. An additional advantage is that this material requires little maintenance; the requirement is that the garden fence is coated. The coating ensures that the color of the fence is maintained and that it cannot peel off.
Finally, you can also opt for a composite garden fence. This material is quite lightweight, but at the same time very sturdy. In terms of appearance, these garden fences resemble wooden garden fences.
Our advice is to tailor the material to your wishes and preferences or you can consult any wood fence company. Of course, the garden fence must also match the rest of your garden and the facade of your house. So adjust the style of your garden fence to your taste.
In this article, we focus on making a wooden garden fence. Wood brings with it some serious advantages. The main advantage is that a wooden garden fence is relatively easy to make. This is not the case with an iron or composite garden fence.
What preparations do you need to make?
Would you like to make your wooden garden fence? Then it is advisable to make the right preparations. The saying ' well begun is half done ' certainly applies when making a garden fence.
First of all, it is important to think about the design of the garden fence. What do you want the garden fence to look like? For example, do you want many wooden planks, so that the space in between is small? Or do you want to have a large space between the different wooden planks? The choice is yours. Our advice for this is to draw up a design yourself. Also mention the dimensions everywhere in this drawing, so that you can identify possible calculation and/or thinking errors at an early stage. If you don't have the time, experience, or resources to do this, you can visit www.cedarmountainfence.com.
You should also prepare your garden in advance. With a garden fence, you must place it firmly in the ground. This means digging out the soil in your front yard. Exactly how much soil you need to dig out depends on the design of your new garden fence.
Then it is important to get the right supplies at home. We discuss below what supplies you need to make a garden fence.
What do you need?
Making a garden fence is, as mentioned, not too difficult. Get the following supplies and you can get started right away:
● Wooden poles
● Wooden planks/slats
● Stainless Steel Screws
● Level
● Drill
● Sander
● Earth auger
● L-shaped screen supports
How many posts/planks/slats you need depends on your design. If you are going to make a 3-meter garden fence, you will of course need fewer posts than with a 6-meter garden fence. The design is also incredibly important for this; After all, based on your design, you can determine how much wood you need.
Which type of wood is best to use?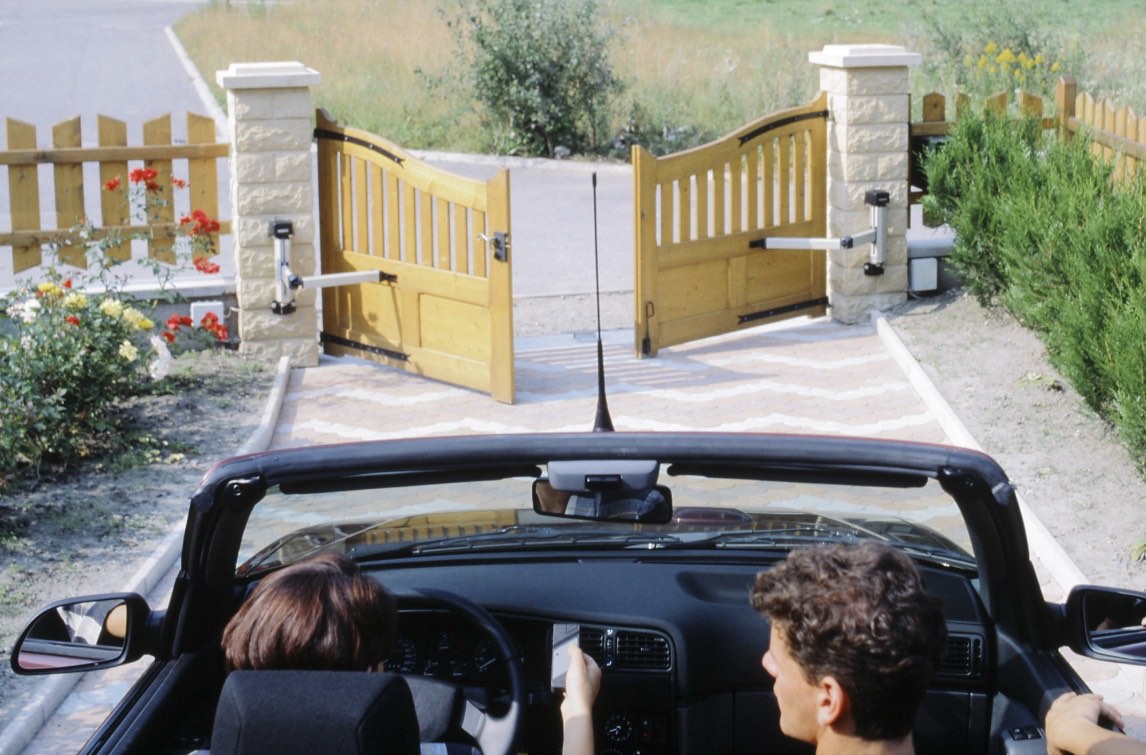 You can choose from several types of wood for making a garden fence:
Untreated softwood :
Looks nice, and is relatively cheap, but doesn't last too long. Take into account a maximum lifespan of 5 to 10 years.
Impregnated softwood :
Also looks nice, has a moisture-resistant layer, and therefore has a long(er) life. You can do with such a garden fence for 10 to 15 years. In terms of price, this type of wood is slightly more expensive.
Hardwood :
Hardwood is also a great option. You have to take into account quite high costs; it is usually 5 to 10 times more expensive than, for example, untreated softwood.
Logically, all these types of wood also have a unique appearance. Our advice is therefore to look at the different types of wood at a local hardware store or timber trade. You can then compare the different types of wood with each other, after which you can make the right choice.
How do you make a garden fence?
Do you have the design completely on paper? Have you got everything you need at home? Then it is time to get started with the step-by-step plan below. Follow the steps one by one and quickly and easily make a beautiful garden fence for the (front) garden.
Note:
You should have already made the necessary preparations. You have the design on paper and you have already excavated the ground where the garden fence should be. If you have done that, you can immediately start with the steps below.
Step 1:
It is best to start working on the wood. Make sure you sand the wood neatly so that the wood no longer has splintered. This makes the garden fence a lot safer and the fence also looks even nicer.
Step 2:
Then you can start setting out the posts. You can put these piles in the excavated soil and then drive them deep into the ground.
It is of course important that the piles are all equally deep in the ground. To achieve this, it is best to lay a long plank over the various posts. Is the board completely straight? Then you have driven the planks into the ground at the correct depth. Of course, you can also choose to use a spirit level on the posts. Even then you will see it.
Step 3:
Once the posts are in the ground, you can start attaching the planks/slats. These planks/slats can be mounted across the width/length and are easy to attach to the posts. You can use the drill in combination with the stainless steel screws for this.
You can also choose to attach sleepers to the wooden posts. With these sleepers, you can make the construction even more sturdy.
Step 4:
Did you complete the construction of the posts and planks? Then it is high time to start making the door in the garden fence. In principle, you can assemble the door in the same way; Assemble the planks/slats. You can then attach the door of the garden fence to one of the posts using hinges. This allows the door of the garden fence to open and close.
With the help of a spirit level, you can ensure that the door hangs straight. Of course, you can also adjust this with the help of the hinges.
Step 5:
Did you also install the door? Then you are ready. You can now start finishing the garden fence. Give the fence the desired color, possibly add details to the garden fence and fill the excavated soil well again.
Step 6:
Tread the ground around the posts equally well, so that the posts get stuck in the ground.
Step 7:
So, now in principle your entire garden fence is in place. That wasn't too difficult, was it? You can now clean up all the mess and enjoy your new garden fence to the fullest!
If you are in Austin and do not have time to do it on your own you can consult any fence company in Austin to do this job for you.