Has your roof seen better days? Can you tell whether it's raining without looking out the window?
Replacing the asphalt shingles on your roof can yield an ROI of almost 66%. If you're planning on selling your home, it's also one of the quickest ways to increase your home's appeal to potential buyers.
Asphalt isn't your only option when it comes to replacing your roof shingles though. These are the different types of shingles you can choose from, plus the pros and cons of each.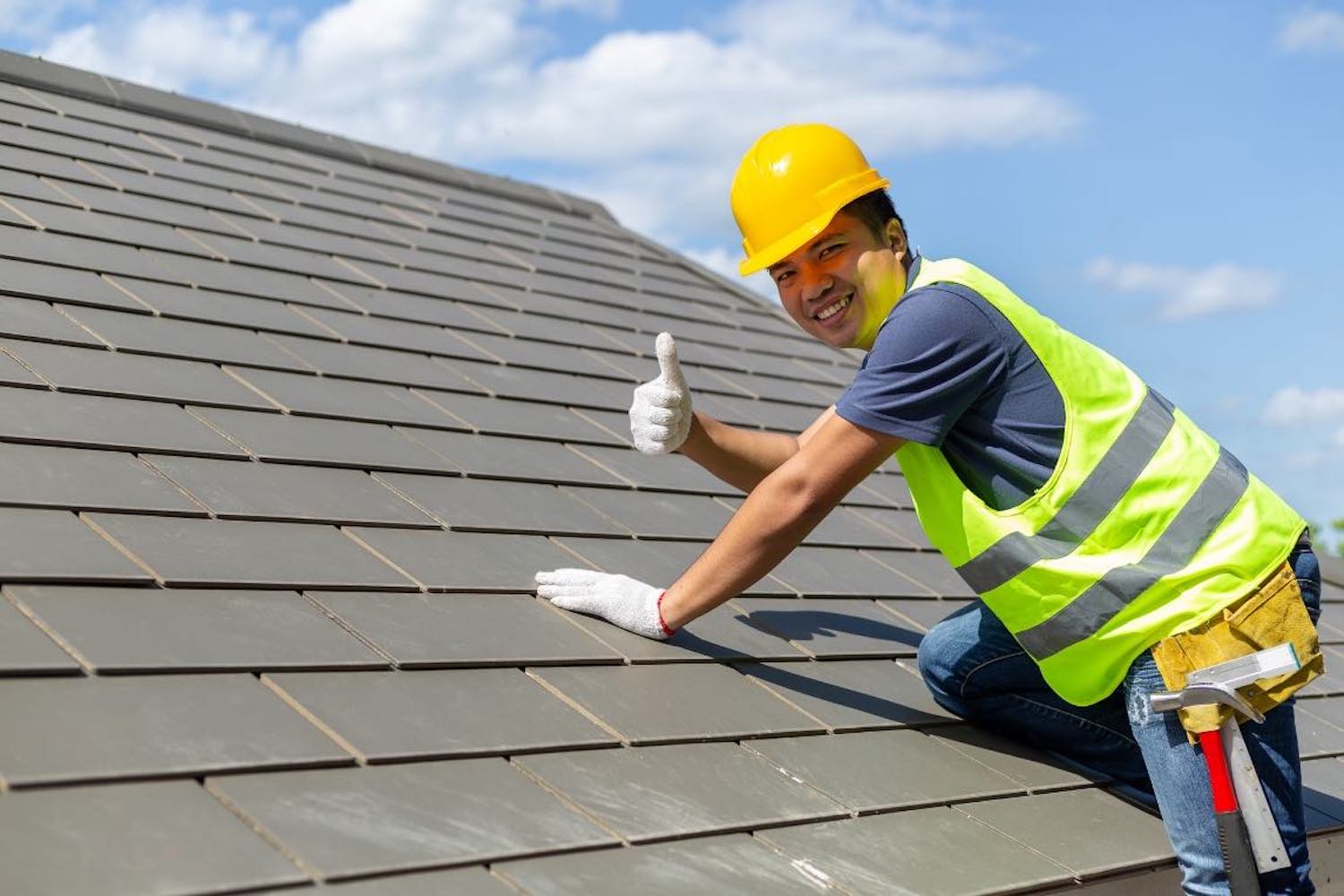 Asphalt – Types of Shingles
Asphalt shingles may be the most common type of roofing in the USA, but that doesn't mean they're boring. These hardy roof coverings offer decades of protection to any home, boast a variety of styles and colors, and require very little upkeep.
There are three main types of asphalt shingles:
Strip Shingles
These are the most basic and commonly used shingles, also known as 3-tab shingles. They're one of the most affordable types of shingles available.
Since they comprise only one layer of asphalt, they're also the lightest of all the asphalt shingles.
Dimensional Shingles
Dimensional shingles, also called laminate or architectural shingles, have two layers of fused asphalt. They're typically heavier than 3-tab shingles but also present a more attractive finish.
These types of roof shingles also come with a better warranty and many come with an attractive natural slate or wood shake aesthetic.
Luxury Shingles
These top-of-the-range shingles are an attractive addition to any home, closely resembling old-style quarried slate roofing or wood shake.
They offer excellent resistance against weathering and outstanding quality as well as great colorations and dimensionality. They're also the most expensive and heaviest asphalt shingles available.
Tile Roof Shingles
Tile roof shingles offer supreme durability and can last for up to a century provided they're installed by a reputable residential roofing service.
They're also easy to install and available in some affordable varieties.
There are several different types of tile roof shingles, including:
• stone slate tiles
• bituminous tiles
• polymer sand tiles
• copper tiles
• concrete interlocking tiles
Of these, slate stone slate tiles last the longest and are also one of the heaviest and most expensive roof shingle types.
Rubber Roof Shingles
These types of roof shingles look like asphalt shingles once installed. They're also easy to install and can last up to 20 years when installed correctly.
Rubber roof shingles are impervious to hail and heavy rains. They can also help save you a lot of money on your energy bills thanks to their ability to retain solar energy.
Composite Plastic Roof Shingles
Made from recycled plastic, these relatively affordable and eco-friendly roof shingles can last for anything from seven to fifty years. It all depends on the quality of the materials and the expertise of the installers.
They're also lightweight and easy to install.
More of the Best Home Improvements
There are so many ways to make your home a better place, whether you're selling it or not. Learning about some of the best types of shingles is a good place to start, but if you want to know more keep browsing my blog.
You'll find all the best advice on how to improve your home's value and get it sold fast on my website.