Bathrooms are an essential part of our house, but unfortunately, they are the rooms that are taken mostly for granted. Many people don't pay any attention to their bathrooms and their maintenance. You could be visiting a house full of beautiful interior, and the whole image could turn upside down when you come across the bathroom. A good interior for the bathroom will reflect back your personality in disguise. People will know that you are organized enough to pay attention even to the bathrooms of your house. An average person spends almost two years in the bathroom if we calculate the total hours spent each day inside the bathroom and then multiply them by the average life expectancy of humans, so bathrooms should be well taken care of and designed in such a way that makes you relax and stress-free.
A good bathroom interior will relax your mind even more, and you'll have a chance to spend quality time there. Introducing different accessories into your bathroom will set a style statement for it and will make it look appealing to the eyes. You can know more about the major bathroom accessories by searching online. The following are some accessories that are a must for every bathroom in the house.
Soft welcome mat
Always make sure that your bathroom has a mat both inside and outside. This will help to create an even more hygienic and clean environment for your house. It will also display how particular you are about the cleanliness of your house. You can select a mat that is made up of soft material and is easy to walk on. Today's bathroom mats come in a variety of colors and materials for you to choose from. You can select any color that goes with the interior of your bathroom and purchase it. You can also select a mat that has a welcome message on it or something more creative.
Stylish wall mirror
Wall mirrors are a fancy decor item for houses. While most people prefer to hang them inside their living room, you can consider getting a stylish mirror for your bathroom. It is an essential décor item for your bathroom and makes your bathroom stand out like all other rooms. You can select a unique classy design for the mirror and consider hanging in a place that's apparent in your bathroom. It will add to the beauty of its interior.
A good quality hand wash and body lotion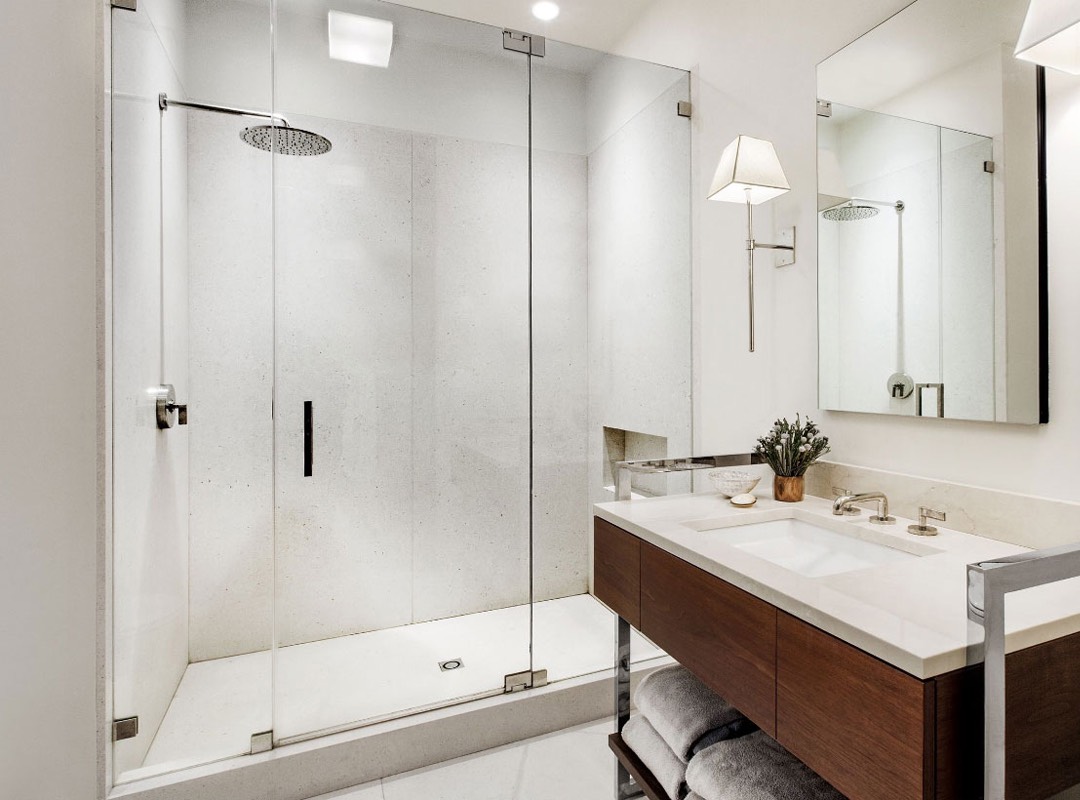 Hand and body lotions come in many varieties from different brands. You can consider buying a good quality hand and body lotion to display inside the bathroom. Soaps look untidy because they stay wet most of the time. Introducing a hand wash and lotion will give you a chance to hydrate your skin every time you go inside the bathroom. Adding to this, selecting a lotion with an amazing scent will make your bathroom bloom with it every time you go inside.