The bathroom is one of the most important rooms in your home. Designing a new bathroom can be a difficult task and getting your bathroom design wrong could mean that you either spend more money than you need to or you could end up with a bathroom that you don't like.
If you are in the process of remodelling your bathroom then keep on reading.
Define a budget
Bathrooms can be as expensive or as cheap as you would like, so before you jump into picking a bathroom you should define a budget and stick to it, considering Tile Importer bathroom range. We spoke to bathroom design experts Bathroom Supastore who had this to say:
"Bathrooms can cost as little as £1000 or they could run up to £25,000+ depending on the choices that you make, before designing your bathroom you should have a budget in mind."
We agree, that setting a budget at the beginning of a remodelling job will keep costs down and keep the remodel on track.
Weigh up what you need and what would be nice to have
A bathroom has to be functional first and foremost as it's one of the most used rooms in the home. If you have extra budget after that then you should decide on what items you would like to have. By designing your bathroom this way it makes sure that you have all of the items that you need and then some of the items that you would like.
If you designed a bathroom thinking about the items you would like then there may not be enough budget left to get the essentials that you need in your home.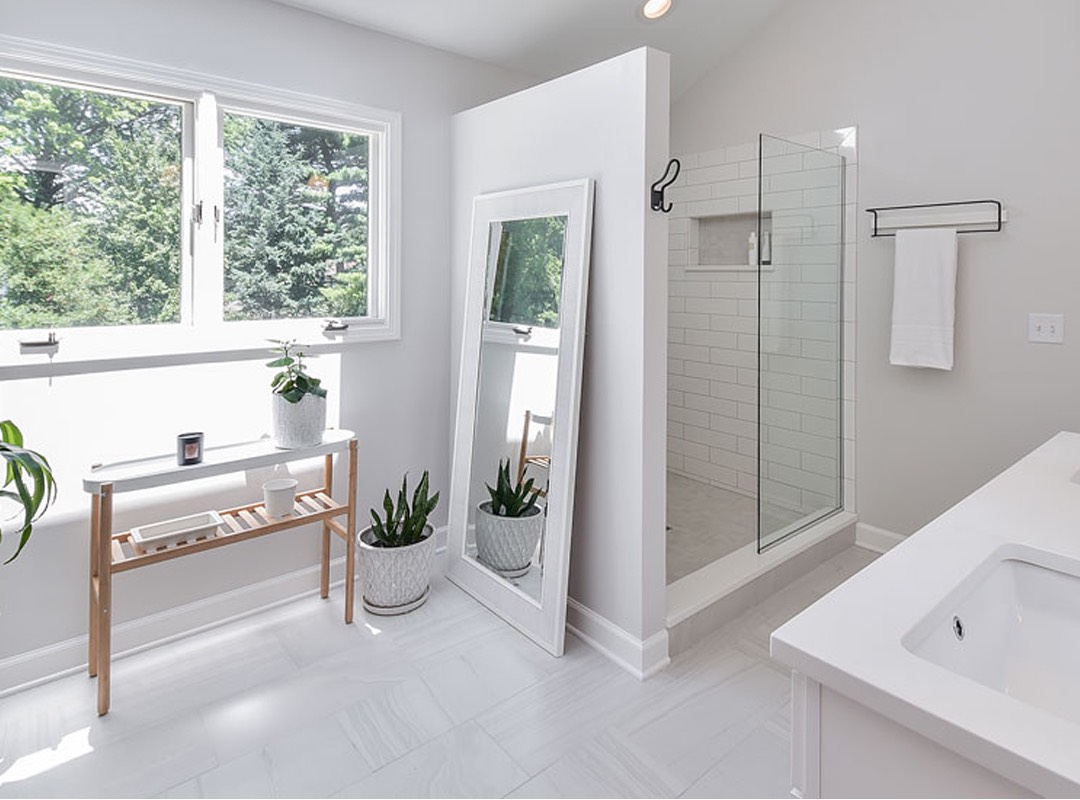 Find inspiration
Before designing your perfect bathroom you should find out what styles you like. There are minimalist bathrooms or traditional bathroom styles that can be chosen. There are also other styles such as art deco or modern that you may also want to look at.
When looking for inspiration you can go to bathroom showrooms, but before going there you can check out websites such as Pinterest and Instagram. A google search can also help narrow down some of the bathroom styles that you may like.
Be realistic with your choices
We would all like a bathroom you would see in the local spa or luxury hotel but sometimes this isn't possible and you will have to compromise. Compromising with your bathroom design isn't the end of the world and if you have to have a smaller bath or use different fixtures to come in under budget it doesn't mean that you can't have a beautiful bathroom.
Keeping realistic with your choices will allow you to keep to your budget while still getting a bathroom that looks aesthetically pleasing.
Use furniture that suits your bathroom size
If you have a small bathroom then use furniture that works in a smaller bathroom. This is a mistake that we see many make. Designing a bathroom and making sure that everything fits is going to make your bathroom look good as well as practical.
Create enough storage
The bathroom is a room that is in constant use, and if it isn't maintained well it can look dirty very quickly. To cut down on clutter add storage to your bathroom when designing it.
Storage can come in many forms from ottomans to mirrors and vanity units with built-in storage space. You can also add towel rails to your bathroom to store your towels. For smaller spaces, you can mount towel rails to the back of the door.
Consider flooring choices
Flooring can make or break a bathroom. When designing your bathroom take into consideration the flooring choices that you are going to make. Flooring, especially in smaller bathrooms can be used to make your space look larger. If you use oversized tiles on the wall and floor it can trick your eyes into thinking your bathroom is larger than it is.
Have an emergency backup fund
With home improvements it's common for unexpected costs to mount up, this is the same with the bathroom. Your plumber may find that the piping is different or there's a leak somewhere or any other number of reasons why something has to be changed. These changes can be costly and stressful so be sure to have an emergency fund to get around these problems if they do arise.