Once you are done with all of the heavy lifting and you have moved all of your items inside your new space, it can feel overwhelming as you try to turn your new house into a home. If you are creative and willing to try out a few ideas, you will be able to turn your new apartment or home into an exciting chapter to enjoy.
https://pixabay.com/photos/new-home-house-estate-real-1572747/
Sometimes the hardest thing to do is come up with the best way to furnish your new home. With some of the helpful ideas below, you will be able to make your new home the perfect place to be in no time.
Start with the Basics
When you are furnishing and decorating a new home, it is always best to go with the basics. Keep in mind that taking out carpeting is easier to do before you begin furnishing, so create a set plan before jumping into this next step.
Make a list of any changes you would like to make to the inside of your home, to give you an idea of where to get started while keeping everything budget-friendly.
Here are some of the basics you should consider when curating your list of plans.
Walls
Think about how you would like to improve the walls in your home. Choose a paint color, figure out where you would patch existing holes, and consider if you would prefer to remove popcorn ceilings. This all depends on your style and the interior design you want to pull off in your home.
Floors
If there is an old carpet in the home you want to replace,  or you simply want to add in hardwood floors, it is a good idea to have a plan for this ahead of time. Get everything you need for this project in order, figuring out if a contractor will be necessary to get the job done.
Appliances
Upgrading the appliances in your home is a great place to start. Consider all types of appliances depending on what you want to replace. Look at kitchen appliances or a washer and dryer, then think about how you will handle lighting fixtures and ceiling fans.
Tiling
You may want to consider updating a backsplash or retiling the bathroom floor. You could even redo some of the counters around the home, switching up the look of any room. If you want something more modern, it is highly encouraged to make sure the counters and floors are up-to-date.
Once you have been able to make a full list of the changes you need, determine which changes should be done right away and which ones can wait until later. You can also figure out what you can do or are willing to do on your own and what you will need to hire help for.
Think About the Most Important Rooms
https://pixabay.com/photos/living-room-sofa-couch-2569325/
When you are ready to buy furniture for the new home, you should start with the rooms that are most important to you. This is usually the bedroom and the living room, so it is a good idea to start there. Look into the layout of these rooms and consider which furniture pieces you will need.
These investment pieces, including the couch and bed, are worth the extra money so that they will last you a long time. Good sturdy pieces are worth the extra price and will tie the entire room together.
For the bedroom, look for a good mattress and bed frame. You can also consider options like a nightstand, dresser, and rug. Think about the style or theme you want to develop in this space, and what furniture or decor you will need to pull it off.
After this, you can move on to the living room. The couch is often the centerpiece of the room, so you should start with this. Consider the color, comfort, and size that you would like, then decorate the rest of the room accordingly. A big entertainment center for your TV can be a good option too, especially if you want to enjoy time with friends and family here. You should also consider bringing in rugs, putting art on the walls, adding a coffee table, and other details to tie the room together.
Be Organized As You Unpack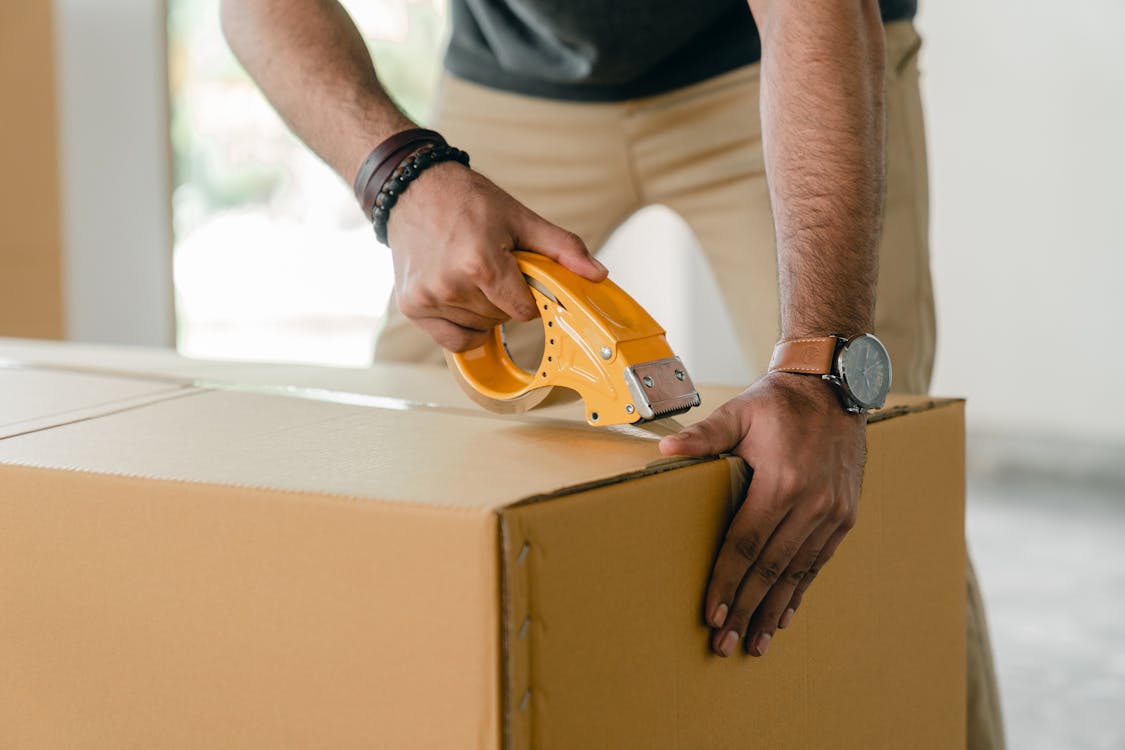 Being organized can be hard when you first move, but there are some steps that you can take to help with this. Start with the closets and cabinets when you are organizing. First, think about the items that you have that will work as functional parts along the way.
These items are going to include things like free-standing drawers, bins, and baskets. As you unpack all of your belongings, it is important to use some of these tools to make it easier to stay organized.
The two elements that are going to help you keep your home looking amazing are the décor and the organization. Having a closet or a pantry that is organized can make your life better, keeping your home clutter-free. Don't forget about adding a bookshelf either,  to keep your book collection looking nice, which can change the feel of the whole room, making it more put-together and organized.
If you go through all of your items and then find that you are missing something for the new home that would help you stay organized, then this is an important purchase to make as soon as possible.
Depending on your lifestyle, some of the organizational purchases that you make will vary. Some people may go with slimline hangers to help get things up to standard or you could find other ways to make your closet space clean. In this case, it is all about preference and what will help keep you organized.
Add a Rustic Entertainment Center
Adding something rustic to your home can help out by bringing in different elements of decor. You will love the look and feel of it, even when you decide to add some customization to this new piece. Rustic details can look good with any décor as long as you get creative and implement your own style.
With the wide range of rustic entertainment centers out there, you can keep it simple or go all out and see how big and bold you can make it feel. There are no limits to the rustic options you will find that will just so happen to fit perfectly in your home.
Furnishing Your New Home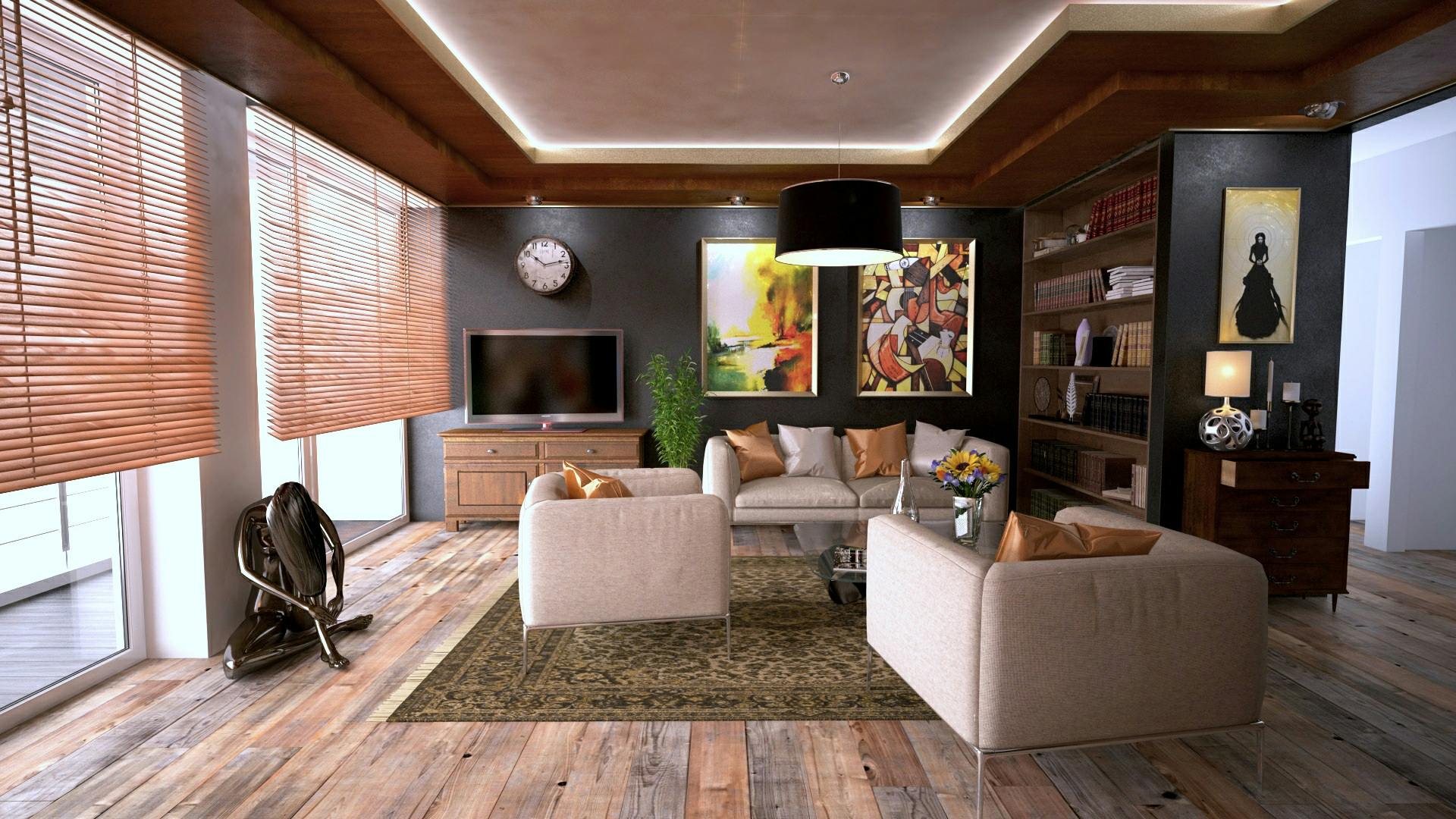 https://www.pexels.com/photo/turned-off-flat-screen-tv-276724/
Creating a home that you love is very important, and the steps that you take will be determined by your style and taste. You can be as creative as you would like, but having a good plan in place from the very start will make a world of difference.
There are so many ways that you can furnish your new home to make it fit with your likes and favorite decor pieces. All of the options above are great for you to choose from, but consider what will best fit the look you are going for. Do not be afraid to think outside the box, go bold, and find something that you truly love to incorporate in your home. This is what will make your home stand out from the rest, shifting it from a house to a home in no time.