The crystal interior of a workplace should reflect the business and its mission. When we think about the office, all we can imagine is a boring place with segments for each worker and a stressful environment. Well, that's not how modern offices are designed.
The present era offices need an exciting environment that boosts employee productivity. Interior design plays an essential role in creating a unique and professional ambiance. Here are a few tips to design the best office space with a crystal-like interior.
Amazing Crystal Wall Art Design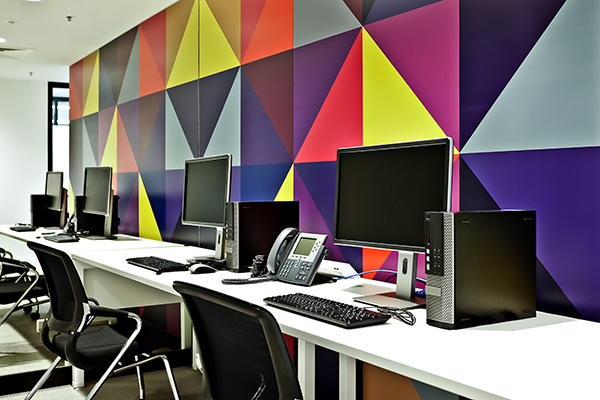 The newer office designs have many reasons to design creative interiors. The main reasons are improving work performance and a well-designed interior works like magic. An amazing solution is to decorate walls with crystal art design. Not only does it reflect lights but also leaves a modern vibe to the work area.
Sparkling crystal art offers an impressive look to the modern office. There are unique and beautiful framed artworks that you can choose for the office room or lobby. Its blends perfectly with minimalistic settings and the reflected light adds a stunning glow to the décor.
If you like puzzles, dedicate a wall for crystal wall art that consists of small pieces joined together. The function is purely decorative. The puzzle mirror art in the office lobby or entrance adds a fun and dynamic look.
The best part is that light increases employee morale and the beautiful wall art creates a welcoming ambiance. Don't shy from putting some lovely crystal wall art on some walls of the office building to show your creative and unique style.
Fascinating crystal-like Wall Mirror
Mirror, mirror on the wall! We know that mirrors make a room appear larger and make it brighter. However, there is a lot more that mirrors can do.
A crystal wall mirror is a nice design element for the office, as it becomes the focal point no matter where you place it. It brings bling to the workspace without leaving a gaudy look. So, if you are looking for an interesting and unique décor idea, crystal-like wall mirrors are the best stuff for your office design.
An octagon crystal-like mirror creates a fascinating ambiance and becomes a wonderful statement piece in the given space.
Reasons to use stylish crystal-like wall mirrors in office
Using different shapes and designs of crystal wall mirrors can lead to less work-related stress. The stress in the office keeps rising as work demand increases. Small elements of design like crystal wall mirrors help in reducing the tense feeling and burden of the employees
Creates a positive environment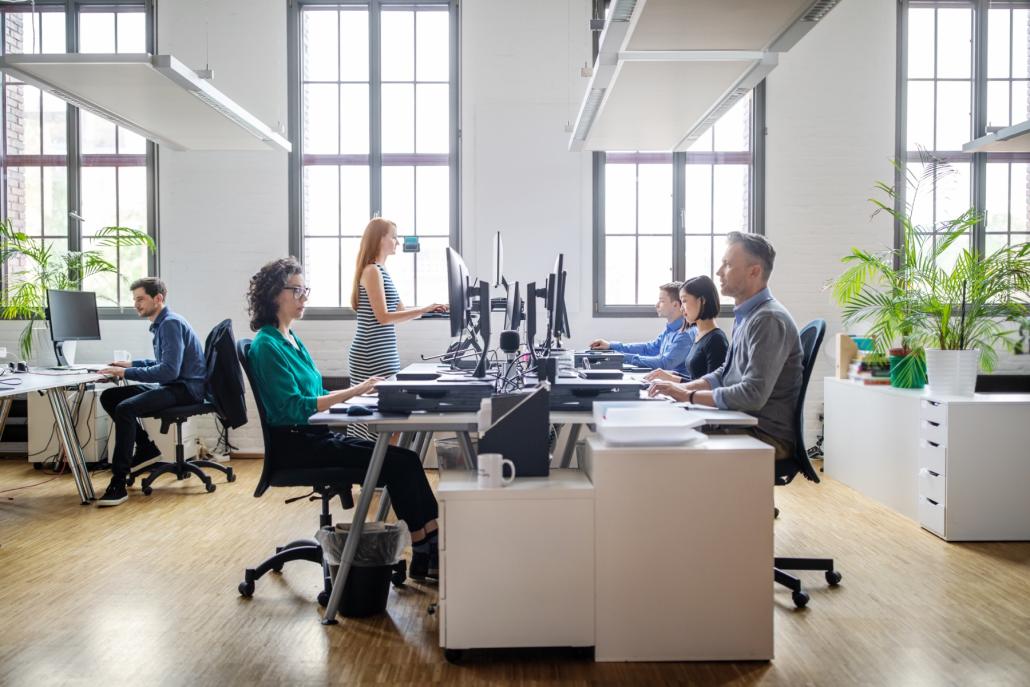 The mirrors enhance natural light and boost staff mood by creating a happy and motivating environment. The stylish mirrors can take away the boring feeling of the office and make it attractive and bright.
Placing a crystal-like wall mirror in the office room can help the space look beautiful and appealing. Use large mirrors with decorative frames to attract the eye. Use them on a wall that reflects some pretty object like a vase or a gorgeous painting.
Use Crackle Glass Tabletop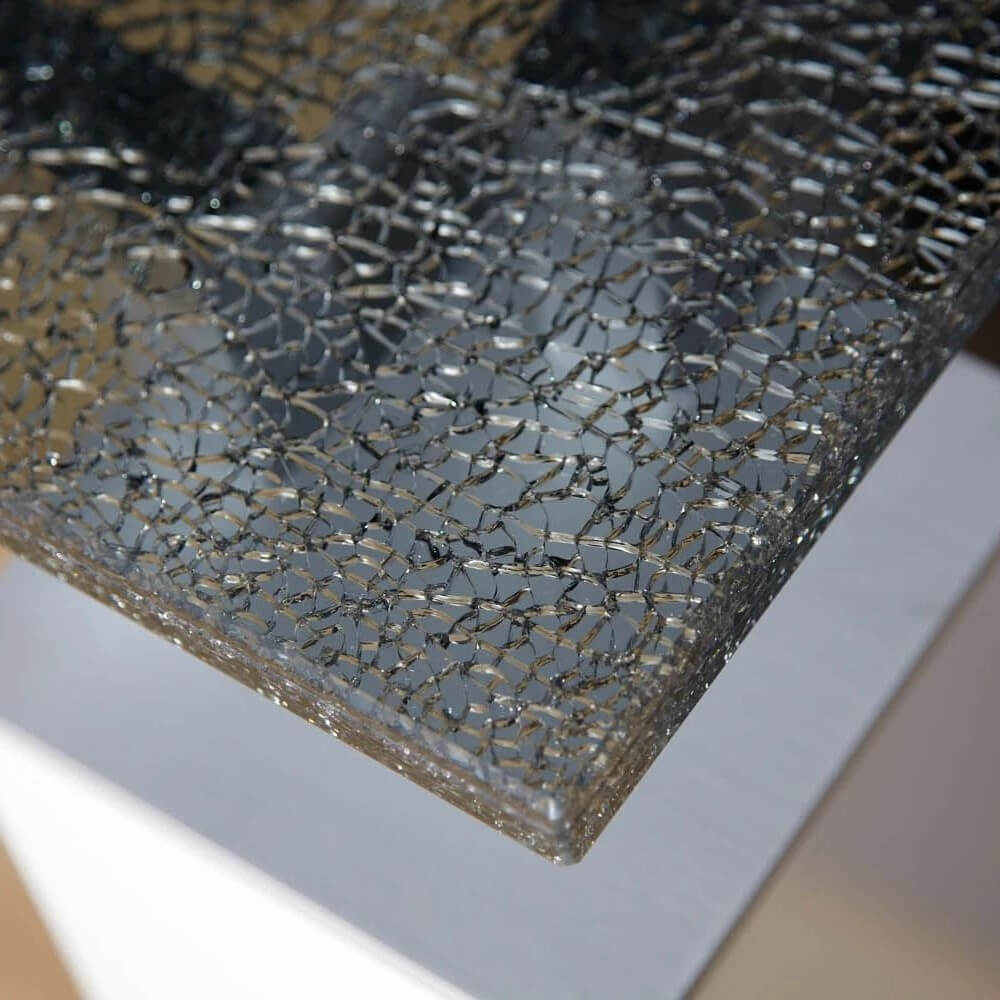 Crackle glass is extremely versatile and admired by modern interior designers. The unique look gives it the name ice glass or shattered glass as well.
A crackle glass table top can be a wonderful addition in the office setting as it mimics a crystal-like look.
Crackle glass tabletops can be used for the reception table at the entrance or the tables in the waiting area. It exudes a brilliant sparkle to the working space and adds interest in a conference room, managers' room, or any other part of the office.
Using Natural Crystal Of Salt Lamp
When we are talking about office interiors, let's not miss an amazing decoration piece. The much-adored product is salt lamp crystal. We are suggesting it for the office salt lamp as it is full of health benefits and improves work performance.
It enhances the energy levels of employees. Moreover, it elevates mood and takes away depression and anxiety. In short, it boosts work efficiency at the office and keeps employees relaxed during work hours. What could be better than having a relaxed environment in the office?
How to keep it in the office? You can put the crystal of salt lamp in metal baskets specially designed for the purpose. Keep it on individual desks and tables in every room and see the change in employee behavior.
Conclusion
A relaxing environment and well-designed office encourage employees to work better and perform their job with passion.
We hope that you'll benefit from tips to design a crystal-like office interior to develop a unique and professional ambiance. Follow these amazing tips and redesign your office. You'll be stunned with the positive change in the work turnover and creative approach.