Are you thinking about having hardwood floors installed into your home? You're not the only one. Getting new hardwood floors isn't as easy as making the call and doing it — there are a lot of things to consider before taking the plunge.
Fortunately, there are plenty of benefits of hardwood floors that make them worth the investment. If you're on the fence, learn all about them below.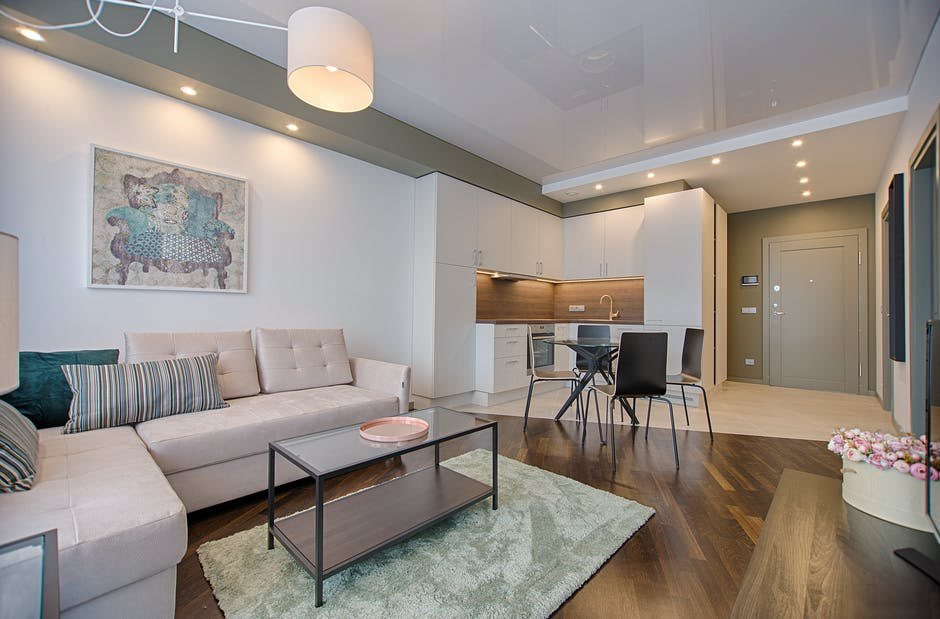 1. Easy to Maintain & Clean
One of the best things about hardwood floors is just how easy they are to maintain.
All you need to do to clean hardwood is either wipe it down (spills) or vacuum it up (dirt and dust). You don't need to bust out any hardcore cleaning chemicals, or spend hours scrubbing to no avail like with carpets. On top of that, hardwood is much more stain-resistant, meaning you're not going to wreck your flooring after one accident.
2. Better for Allergy Sufferers
Most people don't consider just how bad carpets are for those with allergies.
Allergens like pet dander and pollen tend to stick deep into the fibers of carpets. When someone with allergies steps into the room, they may start sneezing, itching their eyes, and exhibiting the usual allergy symptoms. With hardwood, you have nothing to worry about.
Allergens don't stick to hardwood. You take care of them when you clean the hardwood. Carpets, on the other hand, take a lot more care to get all those allergens out of there.
3. Durable & Long-Lasting
A well-maintained hardwood floor can last you decades, if not hundreds of years!
Hardwood is sturdy. As long as it's properly cared for and sanded every couple of years, it won't rot or succumb to any serious damage. Other types of flooring need replaced every few years, thanks to general wear-and-tear and aging.
If you want something that's going to last, you need to go with hardwood.
4. Increase Your Home's Value
Because hardwood is so desirable, it can raise the value of your home considerably.
If you're planning on moving out sometime in the future, hardwood floors could net you a better price. People love the way hardwood looks, and they don't want to pay to have it installed. Seeing that the previous homeowner already took the initiative is sometimes enough to convince prospective buyers to make the deal.
The increase in value really does make hardwood one of the best flooring options out there. If you want to learn more about the best flooring options, click this link to find out more.
5. Looks Good Almost Anywhere
Hardwood is one of the best flooring options for almost any room in the house.
It works in kitchens, bedrooms, living areas — you name it. Hardwood floors are very versatile, from design to color and luster. You can get them dark or light, modern or rustic to match any style of room you have.
Hardwood is one of the most versatile flooring options. You can even get down to the nitty-gritty and pick the type of wood you want installed for full control over the design aspect. If you want something more natural, try a natural patterned hardwood complete with beautiful imperfections like shade switches and swirls.
Whatever your style, hardwood fits it.
6. Doesn't Fade
You can't stop a carpet from fading. Even if it's kept away from direct sunlight, the carpet is still going to lose its color over time.
Hardwood, on the other hand, never fades. The color and shade of hardwood lasts — it won't give up on you no matter what you spill on it, or how much sun it gets. When a carpet fades you have to replace it completely, meaning a lot more money spent in the long-run.
If you want your design to stay consistent, go with hardwood flooring.
7. Better Acoustics
Are you a singer, dancer, musician, or just someone who likes to listen to music really loud? Then you'll like this one.
Hardwood floors greatly improve the acoustics in a room. Carpets dampen sound, whereas hardwood allows the sound to bounce around better. On top of that, the hardwood reduces hollow vibrations, offering an overall better quality sound experience.
Beyond vinyl flooring, hardwood floors are among your best options for increasing the acoustics of a room.
8. Cost-Effective
Yes, hardwood floors are more expensive than carpets. However, it's worth the investment.
Hardwood is one of the most durable, easy to maintain flooring options out there. Other "affordable flooring" solutions can't boast this. They take more damage, they show it off better, and they just don't last as long.
You'll end up spending much more money replacing carpets over time than you will buying hardwood floors once. You'll also save money on carpet and vinyl cleaning services, and even more expensive home cleaning chemicals and solutions. You'll spend more right away, but you'll end up saving a lot in the long run.
9. Unique
With hardwood, every board you lay down is unique. No two hardwood floors are the same.
This gives your home a truly unique floor. You'll never see another hardwood floor exactly like yours. You can feel relief knowing you're making a unique, original choice for your home.
Enjoy the Benefits of Hardwood Floors
Now that you've learned about all the benefits of hardwood floors, how could you not want them? Hardwood flooring is more than just beautiful, it's also cost-effective, unique, durable, and incredibly easy to maintain. Spend a little more today and save a ton in the future with your beautiful new hardwood floors.
If you enjoyed this article, check out all the other informative articles on business, health, lifestyle topics, and more on our blog.