Having a driveway increases a house's value significantly. Be it for practical or aesthetic purposes, It is because driveways offer multiple benefits. They are becoming increasingly popular by the day for these reasons.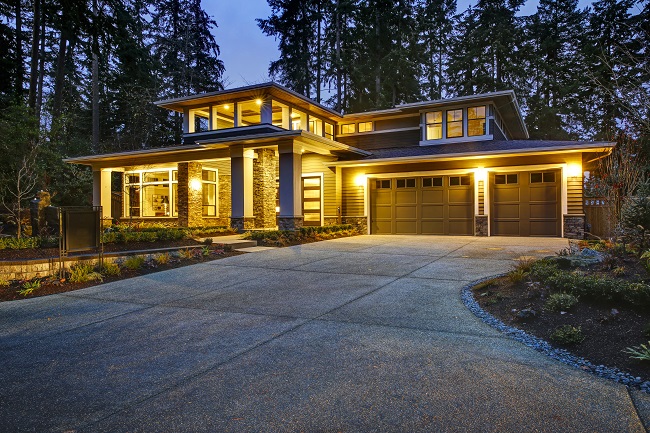 Paver driveways make for beautiful and eye-catching entrances and add to the beauty of your precious house. Such driveways are an integral part of landscape design, but they require a special kind of skill to be made properly.
Hence, one needs to hire skilled driveway pavers for the job. Driveway pavers provide highly skilled concrete and stone-paved driveway solutions that not only look beautiful but also stand the test of time.
Benefits Of Choosing Driveway Pavers
Multiple Choices for Design
Paved driveways can be designed in multiple styles as they offer a variety of options to choose from. One can choose a stone that works with your home's exterior design. There is a wide range of colors and sizes for pavers to work with any design. One can also mix and match to create eye-catching contrasts with random patterns.
You can ask your paving professional to either create rounded patterns, crosshatch patterns, mosaic patterns, or a classic herringbone style. Be as creative as you want since there are dozens of finishes to choose from.
Easy Maintenance
Paved driveways are quite easy to maintain. All you need to do is sweep the driveway every few days and wash with water once in a few weeks. Using a pressure washer is the ideal way to keep your driveway squeaky clean. However, you must ensure that you keep the nozzle a foot away. Keeping the distance is important otherwise you might dislodge the jointing compounds that are present between the slabs.
More Durability
Driveway paving can hold more weight than concrete and is a very durable form of block paving. It is so because the weight of the vehicles gets distributed equally among multiple smaller surfaces as opposed to a single surface. As each of these surfaces is much smaller in size, they can withstand less load and they are also less likely to get damaged.
Block paving on driveways will not lose its aesthetic appeal quite as easily as concrete which can quickly seem worn out after only a few years.
Very Easy to Install
The time is taken to install a driveway depends entirely upon its size. In general, pavers are able to complete the paving process within a few days. As a result, you could start parking your car on your driveway within a week of installation.
Since block paving takes much lesser time than other methods of paving driveways, you need to pay less money as well.
Repairing is Cheap
People who have concrete driveways need to spend a good amount of money to have the cracked areas patched up. Moreover, one can see patches of new concrete after the patchwork has been done, and it is not at all aesthetically pleasing. On the flip side, block paving on driveways allows you the chance to remove only those blocks that has been damaged. Hence, there is no need to reinstall the entire driveway.
Additionally, incorporating a driveway curb ramp with block paving can provide a smooth and accessible transition from the road to the driveway, ensuring convenience and safety for vehicles and pedestrians.
People who are good with DIYs, can do the replacing of the cracked natural stone pavers. It is straightforward, and one can take instructions from online tutorials that clearly state how to remove block pavers and replace them with new ones.
Based on the method of installation, one can choose 20 to 22mm slabs of natural stone blocks to pave driveways. However, it is highly recommended to consult a professional paving service to assess your driveway and suggest a solution based on your house's landscaping needs.