The warm summer months are the best time to get outdoors and enjoy nature with people you love. Be the best version of yourself in your outdoor space while enjoying some simple games with friends and family.
Whether you are hosting a backyard barbecue or just a summer block party, you'll need some low risk entertainment to enjoy.
What could be better entertainment than outdoor games by Elakai Outdoor?
People love coming together during the summer months, but they need a place to focus their energy while they socialize. The best outdoor games for a social gathering encourage friendly competition and social interaction. Enhance the entire experience and encourage bonding while living your best outdoor life with the people you love the most. Here's a few games to consider for your next outdoor event.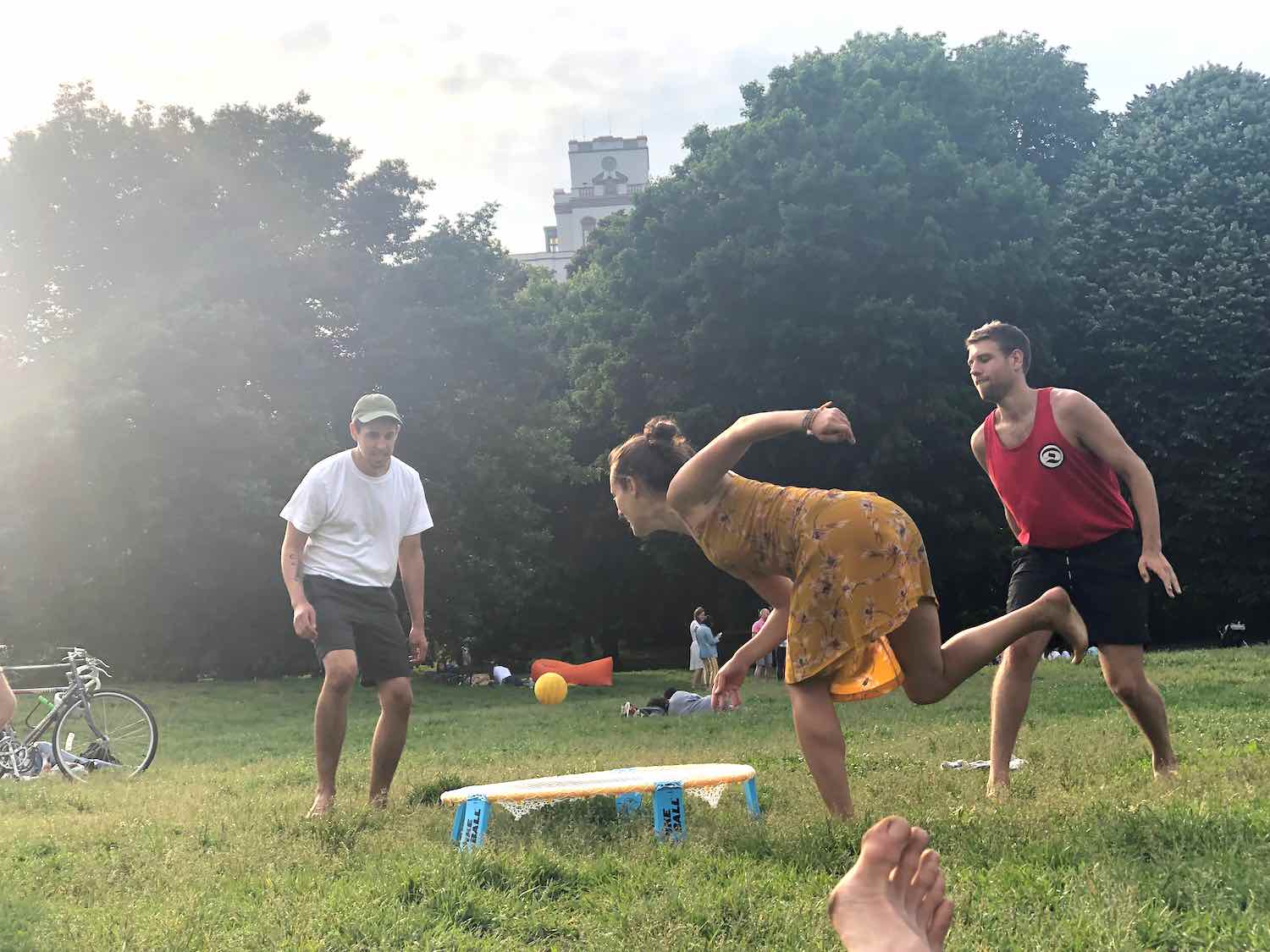 Cornhole Game
Cornhole is a timeless classic enjoyed by all. It's been a part of social gatherings around the world for so long that its origins are a mystery. Luckily, it checks all the boxes for one of the best outdoor games to be enjoyed over the warm summer months. This simple game is low risk with an easy objective that allows almost anyone to compete.
Cornhole can be played by a single person or multiple teams and there are no prerequisites. It's not a highly physical game but it is highly social, and it encourages bonding between players. A little healthy competition can brighten the social atmosphere of your next outdoor party.
Bocce Ball
Bocce ball is another favorite with arguable origins. We're sure that it at least dates to ancient Egypt, but it has been refined over the years. This simple game is played around the world by people of all ages. Bocce Ball requires 2 players or 2 teams but no physical athletic skill.
Perhaps it's so popular because of its simplicity. You simply toss your ball closest to Jack or Pallino to score points. It doesn't require much space and people typically play to 12 or 15 points. The rules are simple, and everyone can play this socially inclusive game as they chit chat over refreshments.
Horseshoes Game
Horseshoes is another classic game that is played around the world and enjoyed by people of all ages. While there are skilled competitions for professionals, amateur enthusiasts love tossing the horseshoes at stakes in their yard. Kids can play amongst themselves or with adults, but the game is structurally simple and easy to set up.
Two people can compete, or teams can compete. It's relatively easy to score in this highly social game that brings people together. This game has a rich history spanning generations and will likely continue to occupy a space in the hearts of outdoor enthusiasts.
Get Your Outdoor Games Today
If you don't already own outdoor games for your next event, you can purchase yours today. A little healthy competition brings people together and encourages bonding as people chit chat over simple pleasures. Whether you choose cornhole, bocce ball, horseshoes, or all 3, you can't go wrong with these outdoor games for your next event. You can even get creative and choose social pong instead. There are an array of fun easy choices when it comes to choosing outdoor games for your next summer party or get together.