Not many Egyptian men are into Fashion. We know that. So we decided to give you a few tips for starters. Here are 15 Rules about wearing suits YOU should know about wearing suits!
Always unfasten the buttons on your suit when you sit down. Always. NO exceptions.
Never pair a sports watch with a suit. Ever. Get yourself a proper watch.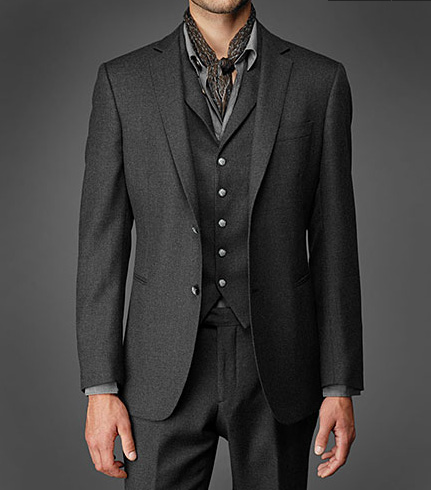 A three-piece suit can look dreary, unless the waistcoat is well-fitted and tapered close to the waist.
Remember to ALWAYS remove the stitching on the vents before wearing a new suit.
If you're going tie-less, make sure that your collar is on the smaller side.
For a proper-fitting jacket, you should be able to fit a fist between your buttoned-up jacket and your chest.
A patterned over coat is a great compliment to a neutral suit.
Your tie bar should never be wider than your tie.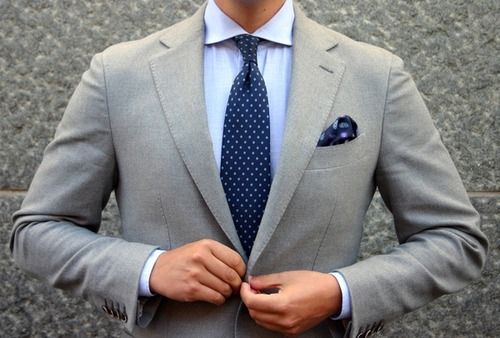 When wearing a light-colored suit, a dark pocket square can provide a visual anchor.
The fabric of your suit should depend on how often you'll be wearing it. You'll want to go with more durable fabrics for daily wear.
The dotted shirt can bring energy to a suit. Just make sure that they are not too big that you look like a clown, and not too small that they cannot be seen.
Do NOT over-accessorize. A pocket-square, a tie bar, and a lapel pin is too much at once.
The bottom button of a double-breasted jacket should never be fastened.
A bold tie should be paired with a subtle shirt.
Pick-stitching (or visible stitching around the lapel) can add a decorative flourish, if they're subtle. Contrast stitching is just a no.