​With the rising popularity of shows like Sons of Anarchy, the biker style has also seen a major revival. Representing strong, adventurous men who play by their own rules, the biker style stands out with its originality and ruggedness. But bikers can also look classy or sophisticated, so versatility is a given. Have you just bought a motorcycle? Or do you believe that the biker stylebest expresses your personality? Without a couple of key clothing items in your closet, it can behard to put together the biker look or to ride your motorcycle comfortably.
​Read on to discover five must-have items to add to your wardrobe so you can look and feel like a true biker.
1. Leather Jacket
​With their minimalism, elegance, and durability, leather jackets have made history, and for good reason. If you want to evoke the masculinity and manliness associated with biker culture, a high-quality leather jacket is your best bet. Not only that a leather jacket is a fashion classic, but it doesn't give the impression that you're overthinking your style. A leather jacket can revitalize the most boring outfit and make you look cool with every occasion. So, if you don't have already a leather jacket in your wardrobe, this is the first element you need to purchase.
2. Button-down Shirt
Wearing a T-shirt with your leather jacket is enough to make you look like a badass biker, but what do you do when you have to appear a bit more professional or classy? You replace your T-shirt with a nice button-down shirt. You can find unique men's button down shirts that still express the authenticity and rough edge of the biker culture yet look more sleek and sophisticated than a simple T-shirt. For those occasions when you want to make a great impression without compromising on your style and personal aesthetic, a button-down shirt is the perfect solution.
3. Boots
If there's one area where you shouldn't make any compromises on quality, that's footwear. A biker's boots must look sturdy as if they could withstand a lot of wear and tear. Even though practicality matters here a lot, that does not mean that your boots cannot look elegant or stylish. Pick a nice pair of leather boots, and check whether they're lightweight and comfortable. Choose waterproof boots so you can wear them in different seasons. Another detail to look for is the grip. Good biker boots should provide superior grip when you're riding your motorcycle.
4. Hoodie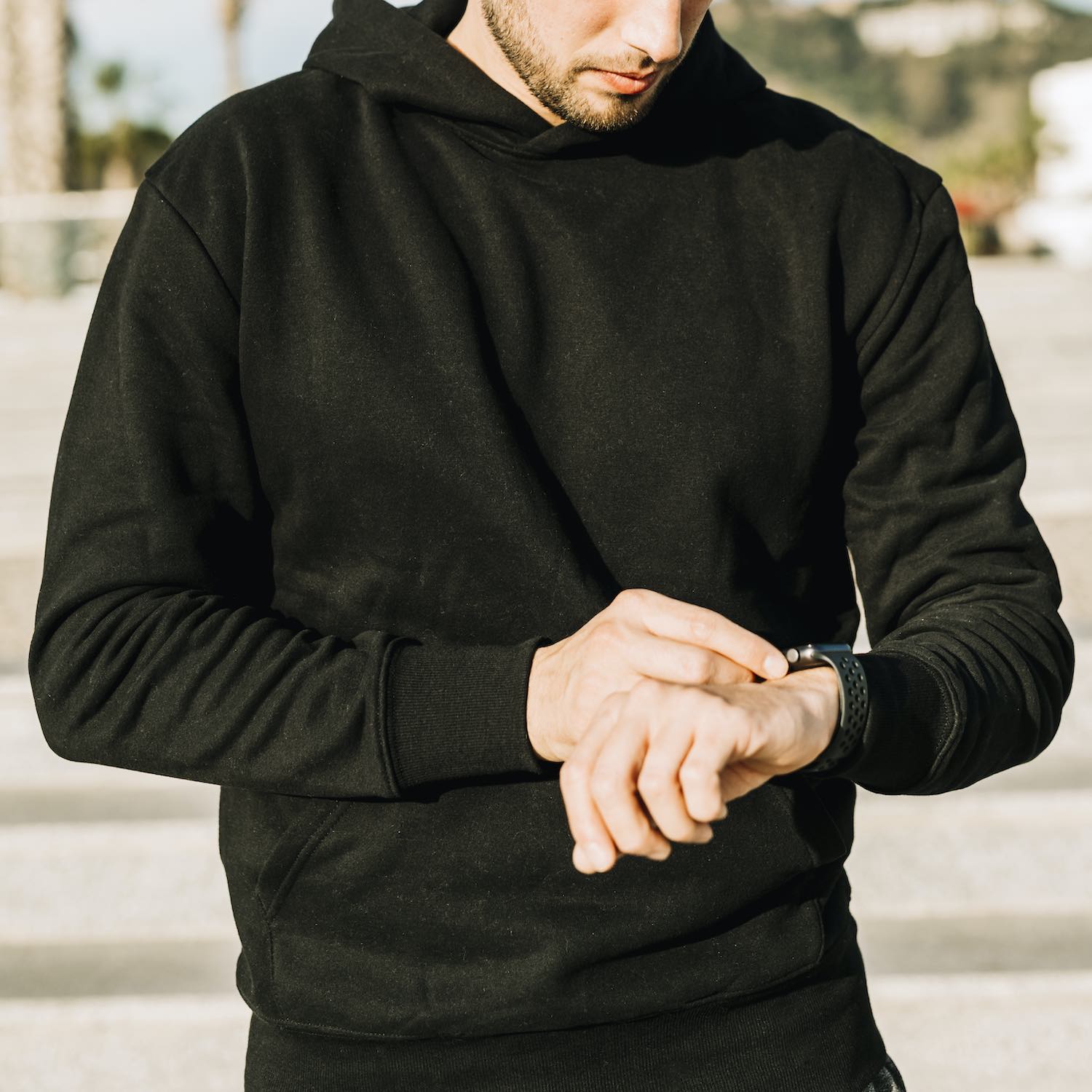 Everyone has a couple of hoodies in their wardrobe, but as a biker or fan of the biker fashion style, you don't want to wear dull hoodies with generic designs or prints. You want something special. So, check motorcycle apparel for some cool and unique hoodies with printed skulls, eagles, motorcycles, or military motifs. Whether you need a hoodie to wear under your jacket when it's cold or just for colder summer evenings, buy one that can serve as a warm, comfortable layer for your casual day-to-day needs. The hood itself is very practical during cold or rainy weather and for protecting your neck from the sun when riding. When it comes to practicality, cotton is a great fabric choice.
5. Classic Jeans
Although skinny jeans have been very fashionable in recent years, they're not an item that bikers are likely to adopt anytime soon. Bikers prefer classic jeans with a straight cut and a worn-out or rugged look. When you're shopping for your next pair of jeans, remember that biker's jeans should be comfortable and not too tight. They should also stretch easily and resist all kinds of weather. So, invest in high-quality denim not only because it's more durable and practical, but because it's also superior in terms of appearance. A key distinction to remember is that classic blue jeans look casual so they're perfect for daily use, whereas classic black jeans are ideal for those times when you want to look classier. That's because black is associated with elegance.
There's something incredibly alluring about the motorcycle culture. Maybe because bikers exude confidence and seem always ready to tackle any challenge or to say "yes" to any adventure. Whether you have a motorcycle in your garage or not, adopting the biker style can give you a boost of confidence. To find great clothing items both in terms of practicality and aesthetics, visit dedicated shops to find the best biker apparel. Always prioritize high-quality fabrics and classic cuts.