Seattle based rapper Lil Mosey has teamed up with boohooMAN.com to launch an edit of tracksuits.
boohooMAN.com is excited to announce an upcoming collaboration with Seattle based rapper and songwriter Lil Mosey. As part of the collaboration, the 18-year-old rising star will be the face of the latest tracksuit edit campaign, set to launch globally on boohooMAN.com on Monday 3rd February.
The collection is for people who don't want to sacrifice on comfort but still keep their fit, fresh. boohooMAN's latest tracksuit drop draws inspiration from brutalist architecture and advanced innovative technology to create a collection which creates balance through contrast.
The collection embraces minimalism whilst highlighting functionality, offering pieces that are comfortable, clean and well-designed. By using opposing elements the collection pairs clean, understated design with functionality to create fits which look not only sick but can be flexed 24/7.
Here is BoohooMAN.com Launches Tracksuit Edit with Lil Mosey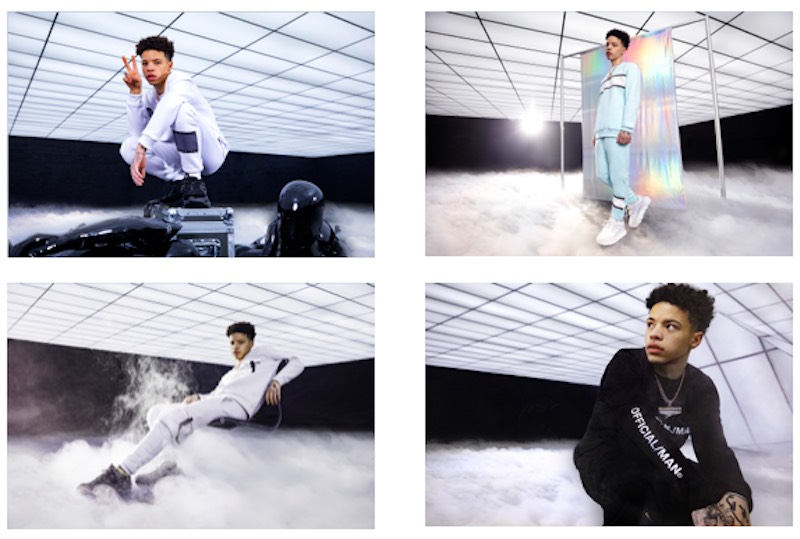 The drop combines monochromatic shades such as black and grey with lighter colours such as turquoise and green, cleanly offsetting each of the pieces to create a consistent balance throughout the entire collection.
Whether you're on something low-key or need a statement fit, this collection has you covered. The shoot itself is minimal yet futuristic, complimenting the collection and reflecting an immense future set for both Lil Mosey and boohooMAN.
Lil Mosey comments –
''If you aren't wearing boohooMAN, then what are you wearing? boohooMAN is the drip, the brand is blowing up daily. This collaboration feels natural to me, where I am from tracksuits are core to a man's style, I live in them – this edit just made total sense''.
The collection will be available globally on www.boohooman.com on Monday 3rd February.
If you have any ideas or comments about this collection, please let us know in the comment section below.