With a non-ethnic touch, Kurta style seems to bring a striking transition in the traditional wear fashion, and there's no surprise that we love this fusion. No matter for which occasion you have picked this dress code, kurta for women works like a gem when it comes to fashion. These days, girls are increasingly embracing this outfit as this simple look helps them look fabulous on the first go.
Probably you are also trying to catch up with a kurta look that chases attention and millions of hearts. Hence, this article is undoubtedly going to make the whole process relatively easier.
The tips we share in this post don't just talk about the mere kurta concepts but an absolute transformational look that adds spices to your personalized fashion. So let's get started.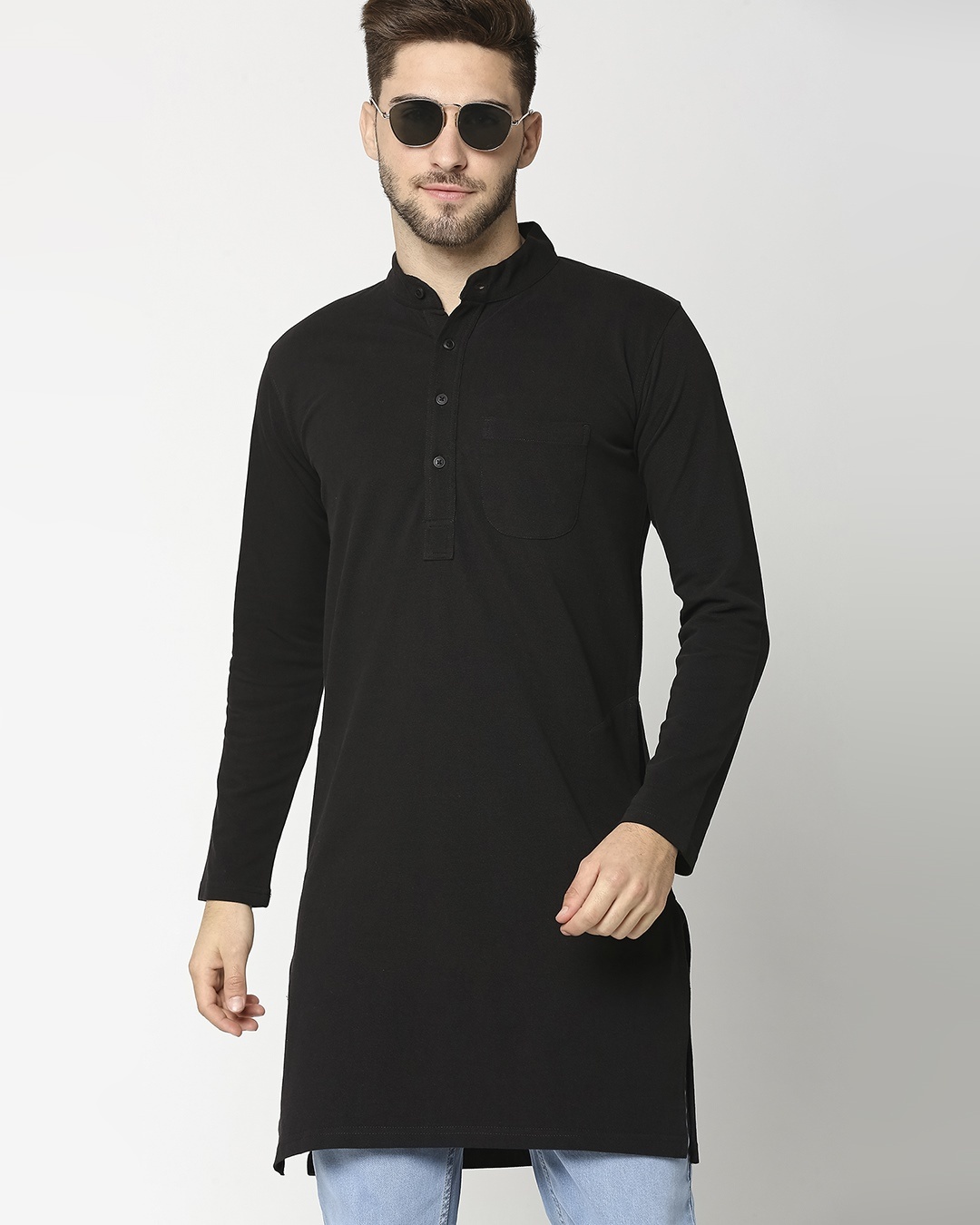 1. Color Button Kurtas With Sport Shoes
Get your hands on this catchy look that itself isn't less than a statement piece. Instead of keeping up that old-style, try this highly fashionable fusion. There's no need to carry an additional dupatta; simply embrace this kurta as a casual top and let it look fabulous over you. This style impeccably highlights your personality and extraordinarily helps you feel amazing.
2. Dyed Striper Tunic With Casual Denim
Don't worry if those ethnic vibes of kurtas fashion don't go well with your personal taste of fashion. Embrace this style and use a dyed striper tunic. Use light or dark blue-coloured casual denim that works as a special add-on for your outfit. No need to carry further layers; keep it simple and let it pleasantly look fantastic by all means. This unique dressing will surely steal that boy's attention who used to ignore you for yet.
3. Long Kurta With Trouser Pant
The endless kurta fashion seems to last for many generations. Even though modern girls persistently switch to a casual life, this particular statement piece still makes a unique position in their wardrobe. To set a non-ethnic kurta trend, girls are increasingly using trouser pants and long kurta fusion, and there's no surprise that the ultimate outfit comes out with perfection. Using this quaint terminology, you may create the most attractive style for yourself.
4. Tunic Top With Some Frills
When you don't want to go with a kurta for women, still aspire to feel that ethnic vibe; pick the tunic top with some frills. This top is quite a popular thing among girls, especially in summers. With a cowboy hat, you may look incredibly gorgeous in this outfit. Simply team up with jean and see the magic of this outfit. This outfit has the potential to give a striking transition to your overall personality. The top keeps you comfortable and relaxed, thanks to the frills that seem to complement the modern girl's fashion.
5. Distressed Jean And Kurta Fusion
Few girls share a strong bonding with casual fashion. They only prefer an utterly casual outfit, but this kurta fusion is unarguably going to influence your taste for casual wear. With a nice pair of heels and distressed jeans, you may perfectly team up this kurta fashion with your personal swag. Don't just watch; give it a try, and see how it changes your mood.
6. Kurta With A Denim Jacket
The denim jacket is the most versatile dressing code that undoubtedly looks elegant with kurtas. Consider this option if you plan a trip to some colder areas and look for a staple style that perfectly blends with your swag. You'll undoubtedly look fabulous and feel confident in this attire. Don't forget those attractive sunglasses as they will refine your look.
Final Summary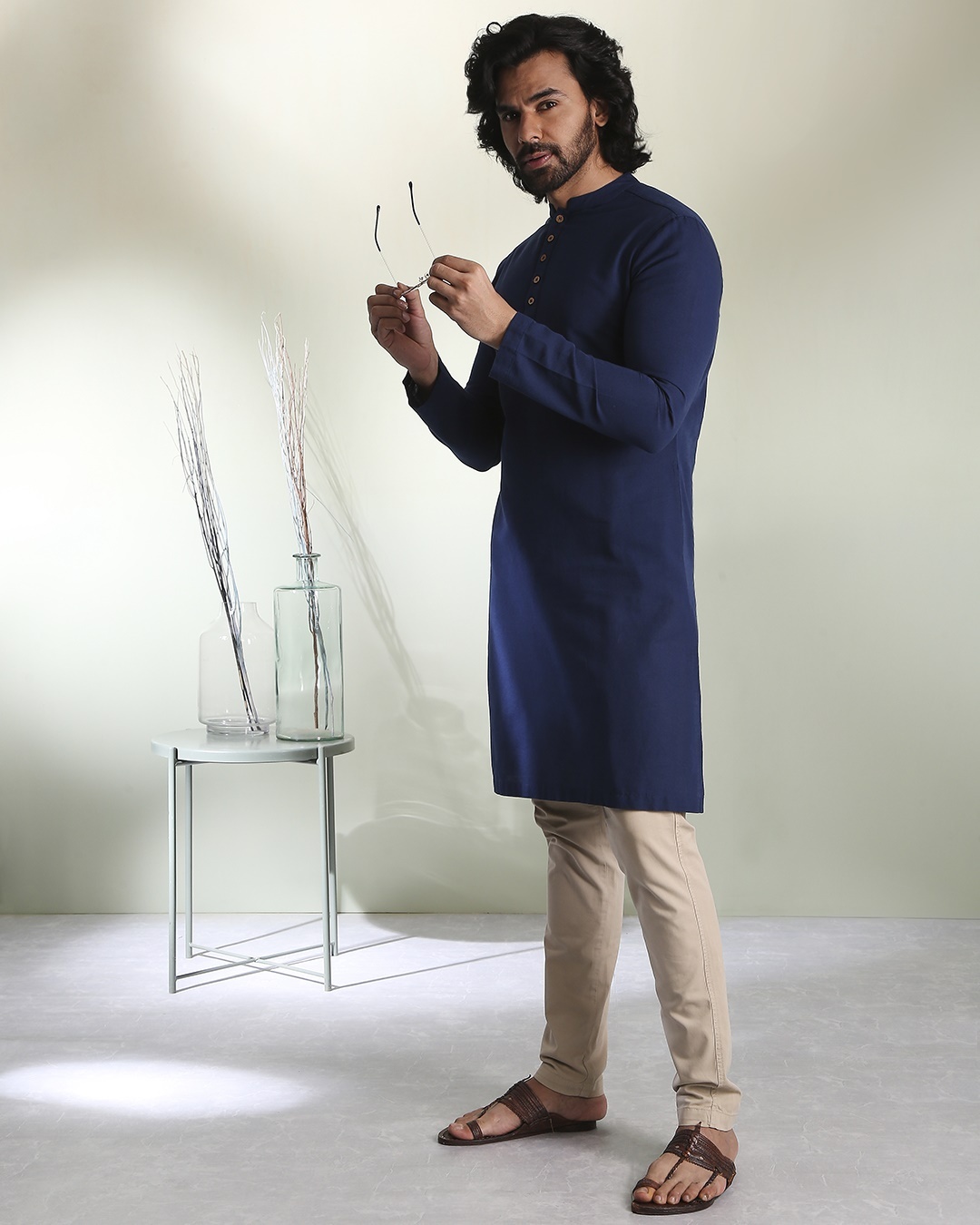 These kurta's fashion ideas prove that this beautiful garment can genuinely bring a striking difference to your personality. If you seek something highly fashionable, then team up this particular dress-code with the recommended concepts. Don't forget to give your personalized touch if you think that this statement piece may look more elegant with some additional add-on. If you are confident over your kurta style, visit Bewakoof.com and make your wardrobe more interesting. From mens kurta to beautiful dresses for women, find everything at India's most popular online shopping website Bewakoof.com.