Kurt Geiger announces launch of new vegan range as part of the KG Kurt Geiger brand.
Shop KG Kurt Geiger's range of planet friendly vegan shoes. Registered with the Vegan Society, all products in the vegan range are free from animal ingredients, animal testing and cross-contamination across the entire supply chain. Shop vegan sandals and trainers from Kurt Geiger today.
KG Kurt Geiger's vegan range features 56 exclusively vegan styles, with 39 for women and 17 for men. The collection has been specially registered with The Vegan Society which requires products to be free from animal ingredients, animal testing and cross-contamination across the entire supply chain. Every shoe has passed 167 rigorous checks in order to be registered with The Vegan Society. The range also features 11 designs which include both vegan and recyclable materials, reflecting the brand's long-term sustainability commitment.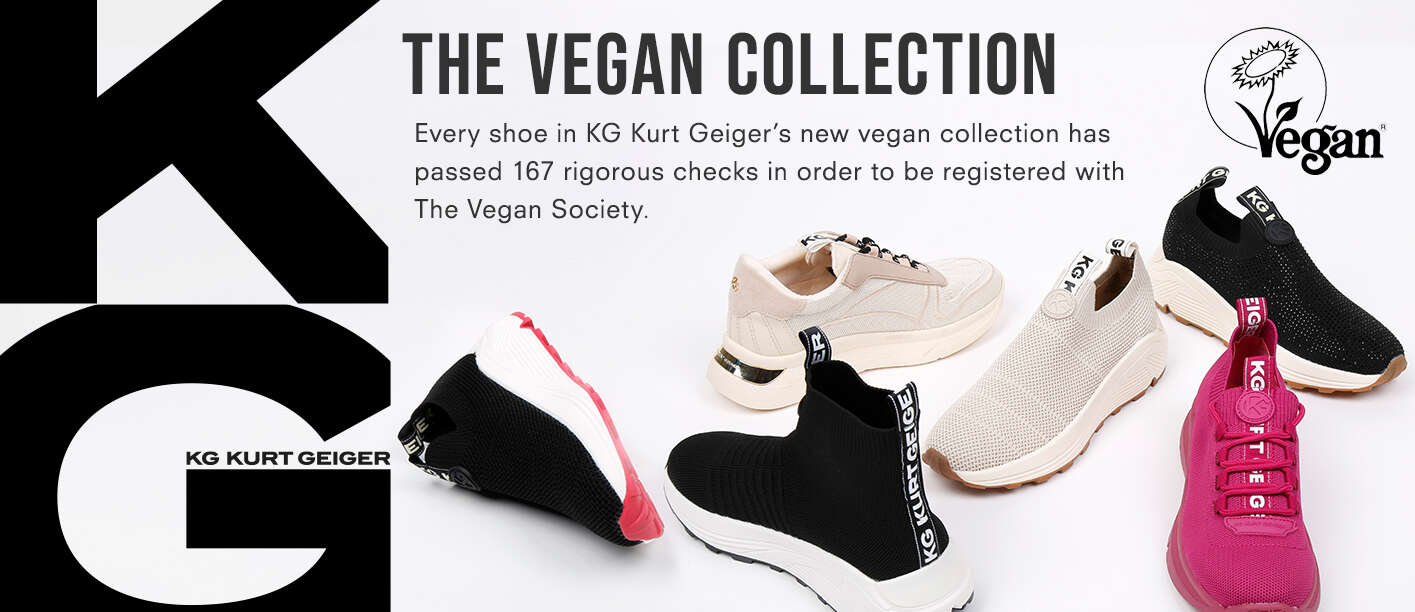 "Our aim is to continue creating the products we love with a more planet positive mindset."
– The KG Kurt Geiger Design Team
In announcing the launch of a dedicated vegan range, Kurt Geiger is taking a progressive step forward to incorporate characterful footwear that respects the lives and welfare of all animals.
Within the 56 exclusively vegan styles, the collection features 11 planet positive styles for women which comprise of both vegan and recyclable materials. Leading styles, such as Lighter, have been crafted from high-grade recycled PU, made from waste such as PET plastic bottles, and feature fully-recyclable rubber soles.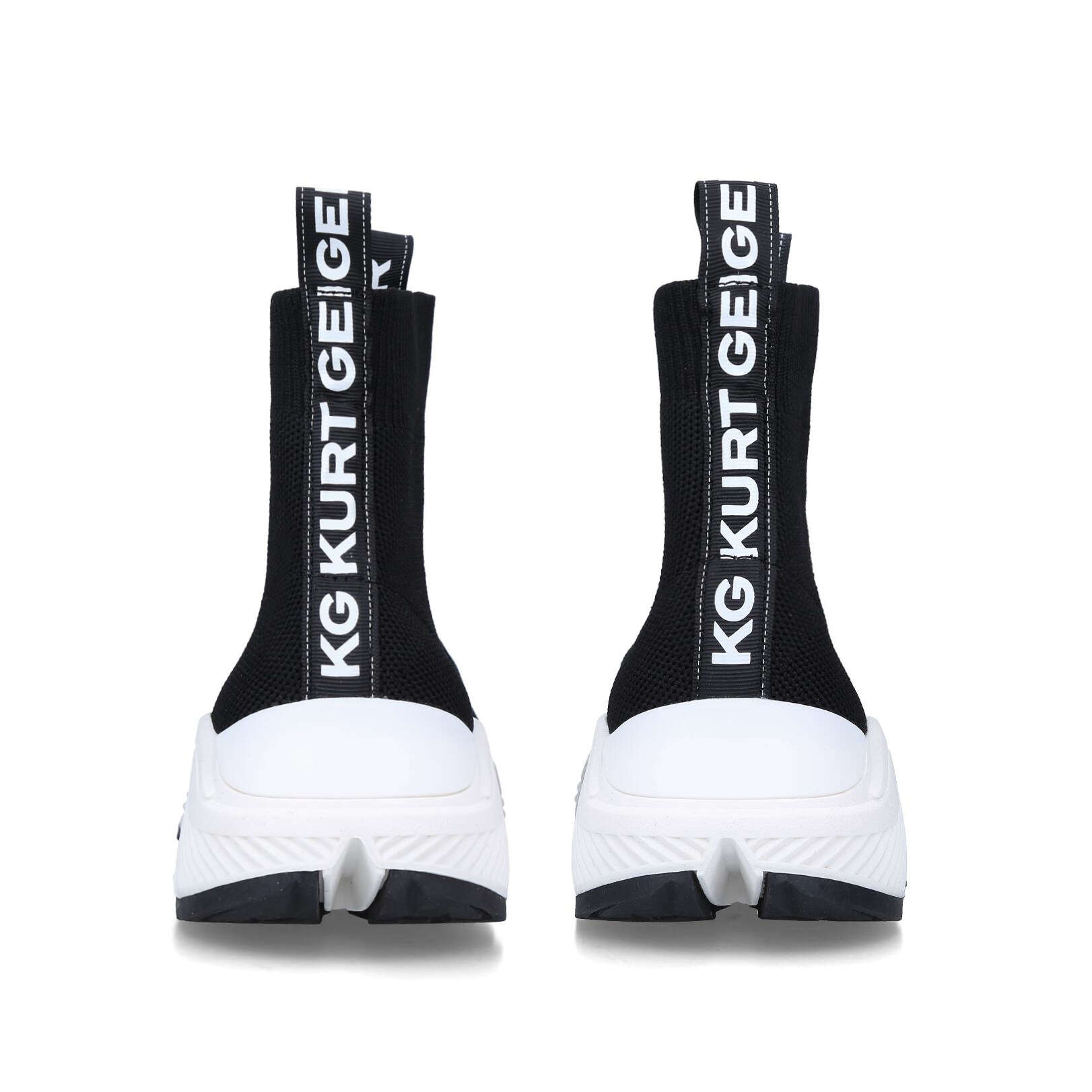 The majority of the upper materials used this season and next have also incorporated materials recycled from scrap cars, such as plastics within windshields used to create vegan materials. Every year, approximately 27 million cars are scrapped across the globe; utilising and recycling any aspect is of this waste positively contributes to the reduction of plastic waste.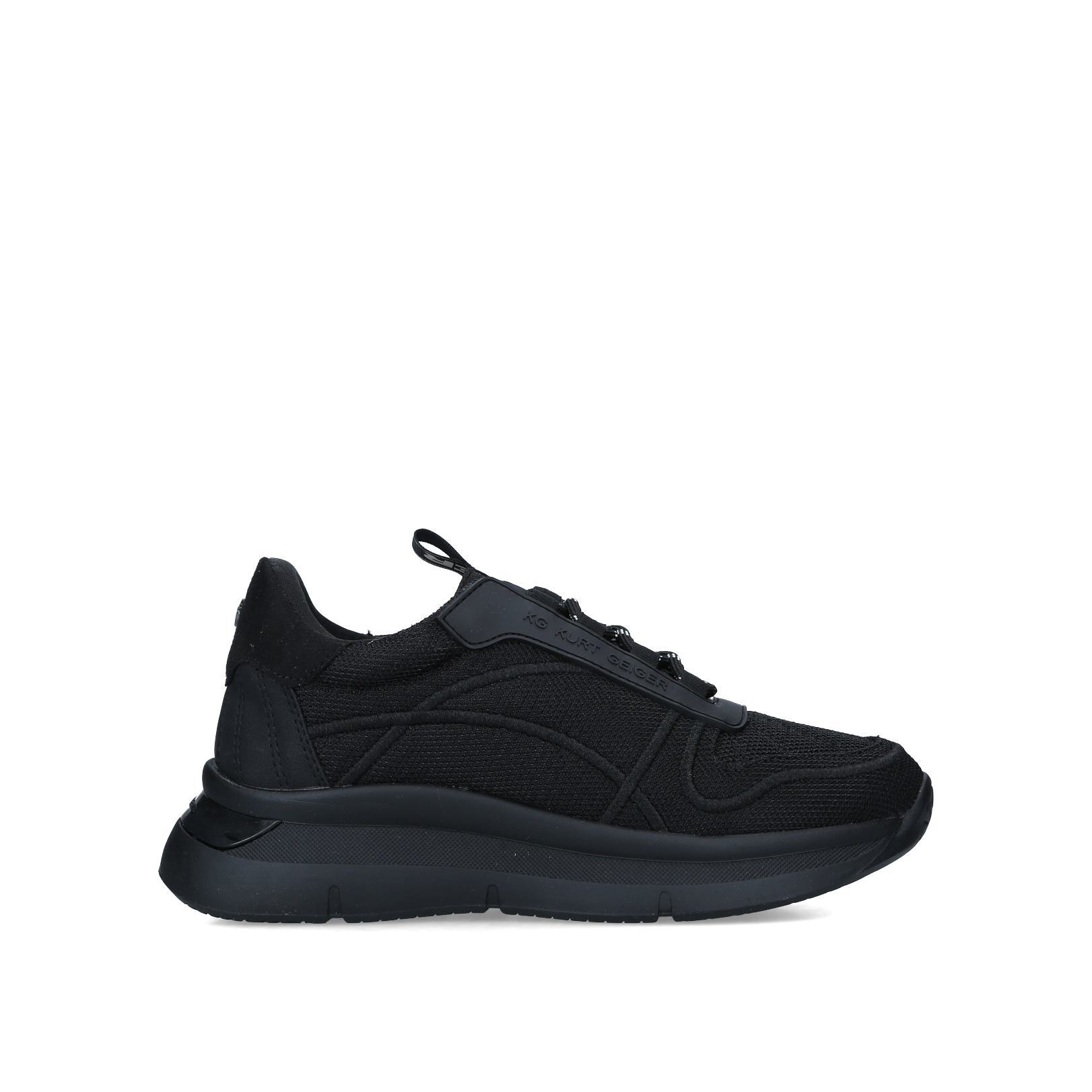 The brand is also looking to expand on planet positive practices for future collections as they explore more possibilities such as using water-based materials, PPE recycling processes and cactus leathers, in addition to the potential for creating biodegradable outsoles and plant-based laces.
These steps strongly reflect KG Kurt Geiger's brand journey towards a more sustainable future and Kurt Geiger's wider long-term commitment to the incorporation of further environmentally friendly practices.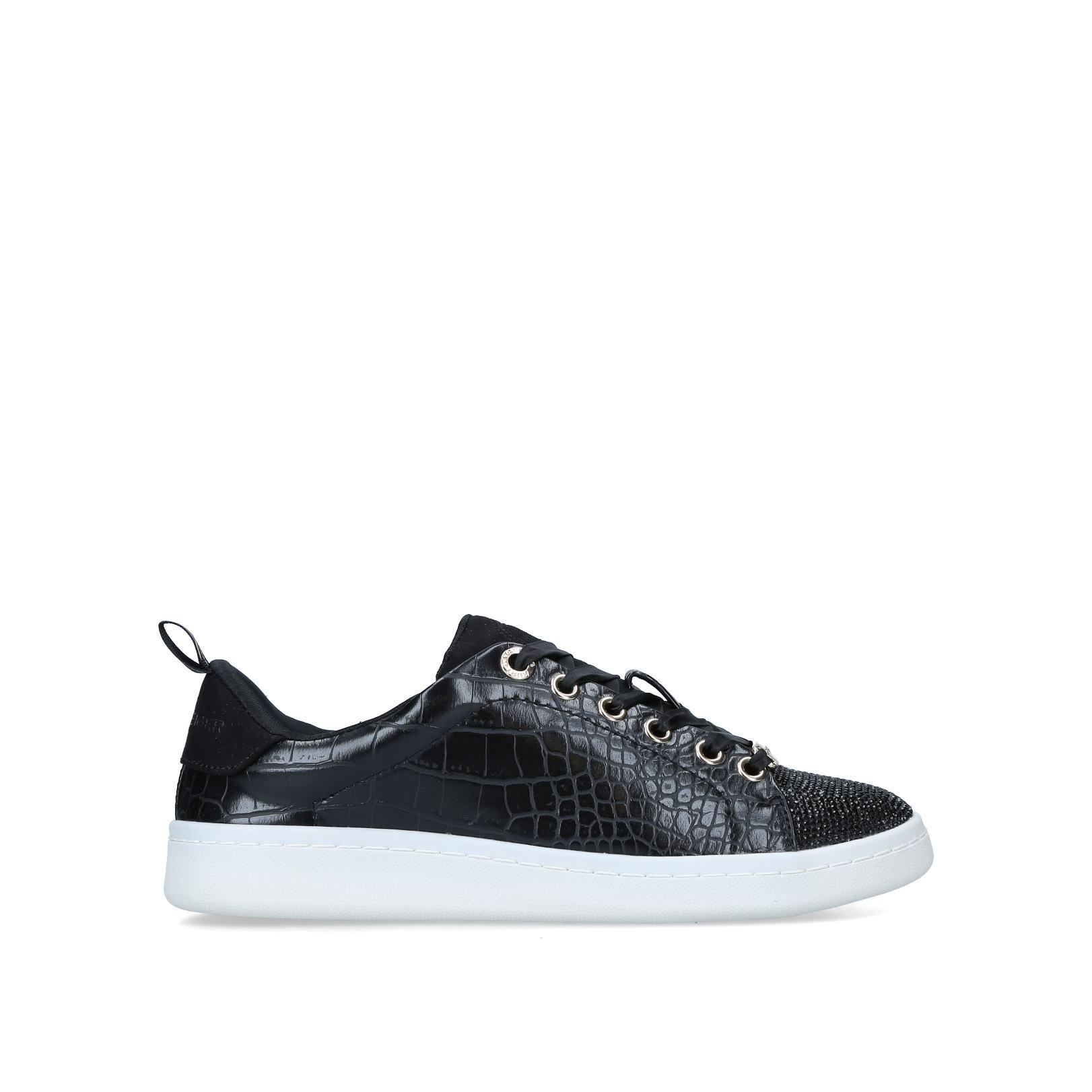 "Whilst we are only in the embryonic stages of our journey at KG, we are unique to offer an authoritative range of vegan fashion products free from animal ingredients and testing, that are competitively priced with great design and also include environmentally friendly materials. Some of the designs in the collection really stand out with strong use of colour, material mixing and comfort, which is pivotal in the casualisation of fashion."
-Adam Schneider, Head of Menswear
"The most exciting part of this project is that this is just the beginning of a longer journey to becoming a more planet positive brand. Every day we are learning more of how we can make better-informed sustainable choices and each season we are striving to develop new collections that will leave a softer imprint on our planet."
-Tara Holt, KG Kurt Geiger Lead Creative Designer
The collection is now available at Kurt Geiger's website with prices ranging from £69 – £99 at Kurt Geiger UK shop. Enjoy Free US Shipping on all orders over $200 (limited time only) at Kurt Geiger USA shop.