Mark Twain once joked that "golf is a good walk spoiled", and with some of my scorecards, I can vouch for that. Not embracing your weekly ramble across golf's glorious landscapes due to a misbehaving swing is perhaps understandable, however in 2023, there is no excuse for footwear to be the culprit.
Today's best golf shoes 2023 offer exceptional levels of comfort on all terrains to leave your feet feeling as fresh on the 18th green as they did on the 1st tee. Providing tech-packed performance features is one thing, but fundamentally, a golf shoe needs to be comfortable, especially with players on their feet for over four hours.
Of course, being comfortable is an important performance feature in itself. Golf is hard enough without having to contend with aching feet. Long-lasting softness and stability arenon-negotiable and the biggest footwear brands in the game invest significant time and money each year to ensure this is what you get.
If you're in the market for a pair of the most comfortable golf shoes, here is our shortlist of some models you could wear all day.
Skechers Go Pro 5 Hyper Golf Shoes – $155 / £140 RRP
This model has a Major-winning pedigree having been worn by Matt Fitzpatrick during his US Open victory. The brand has dedicated a lot of time and effort to developing the Pro 5.
They analysed 20 years of data and 120,000 unweighted podiatry foot scans in creating the model, which is undeniably comfortable. They feature a removable comfort insole with high-performance cushioning, an ultra-lightweight cushioned midsole and a dynamic traction plate with replaceable cleats for maximum grip.
Puma Ignite Articulate Golf Shoes – $180 / £140 RRP
A favorite among amateur golfers, Ignite Articulate brilliantly combines comfort, style and performance. It has been designed to perform on any lie, with any stance and any swing.
This is the brand's most versatile version in the Ignite series and we can see why. The slip-on design has plenty of heel support and cushioning for out-of-the-box comfort and we've never had any issues with pinching or blistering. Puma's special PU Foam provides excellent cushioning, making this one of the most comfortable shoes we've worn.
Nike Air Max 270 G Golf Shoes – $150 / £130 RRP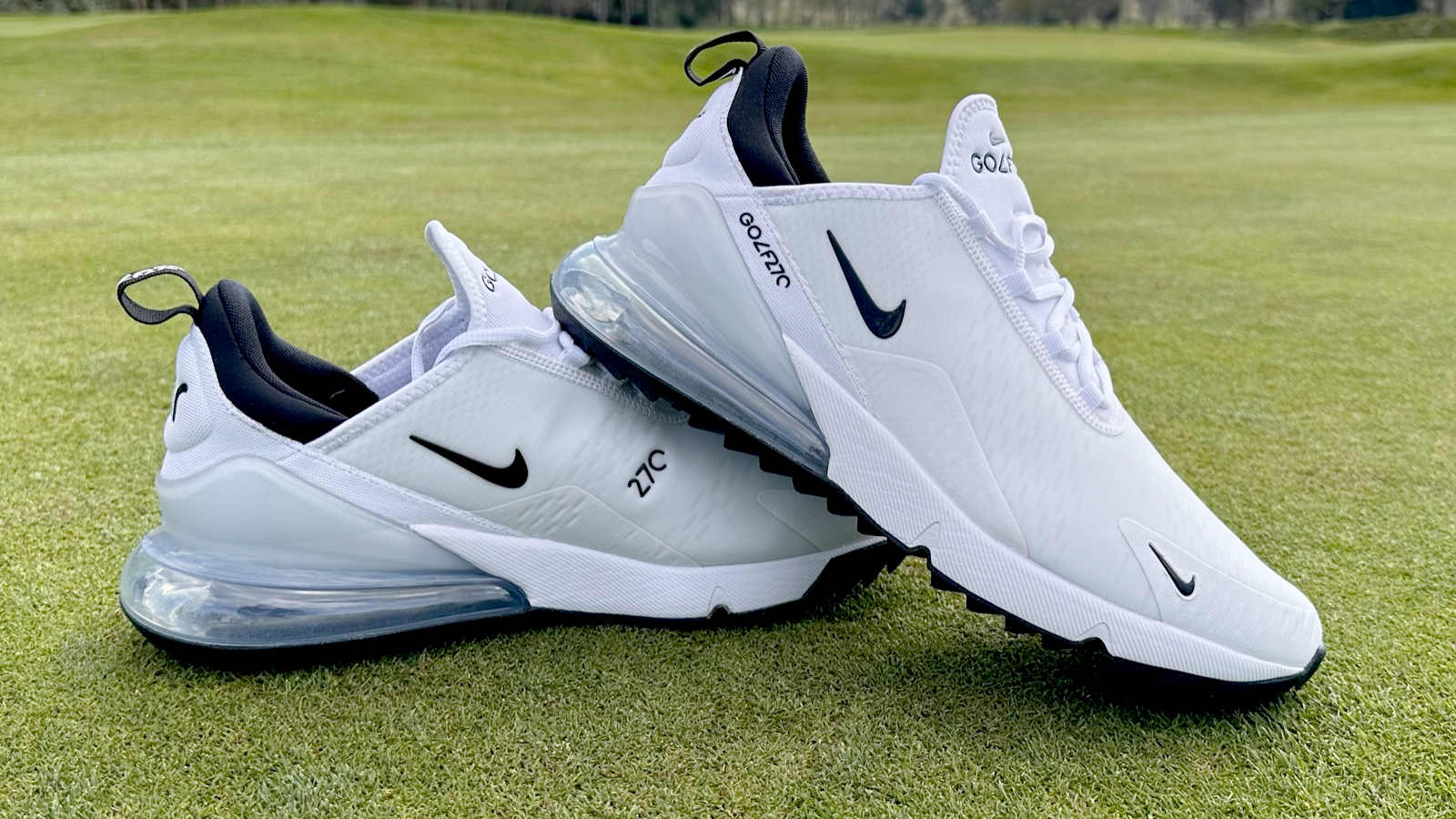 It doesn't get any more iconic than Nike Air Max and the 270G is perfect for going straight from the course to the bar. It looks like it's been designed for the basketball court, but this is a superb golf shoe. The flexible-yet-substantial upper will keep you dry and, as you would expect from an Air product, the comfort is considerable with a giant 'Air' unit combined with a foam midsole.
It's a great price for a multi-purpose shoe when you consider a non-golf Air Max will cost at least the same amount, and we love the choice of colors, especially the Black-Hot Punch-White option.
Payntr X 002 Golf Shoes – $190 / £150 RRP
The 002 looks great out of the box and even better on foot. It's full-grain leather upper looks the part and is water-resistant and super supportive, and the Dual Density PMX Foam Midsole adds a spring to your step with maximum energy return.
Payntr's Never wet skin is impenetrable, even in the worst weather. Rob Jerram, the Today's Golfer digital editor, is a massive fan too. Despite having access to a host of big-name models, he's chosen to wear them for more than 50 rounds.
Adidas CodeChaos 22 Golf Shoes – $160 / £140 RRP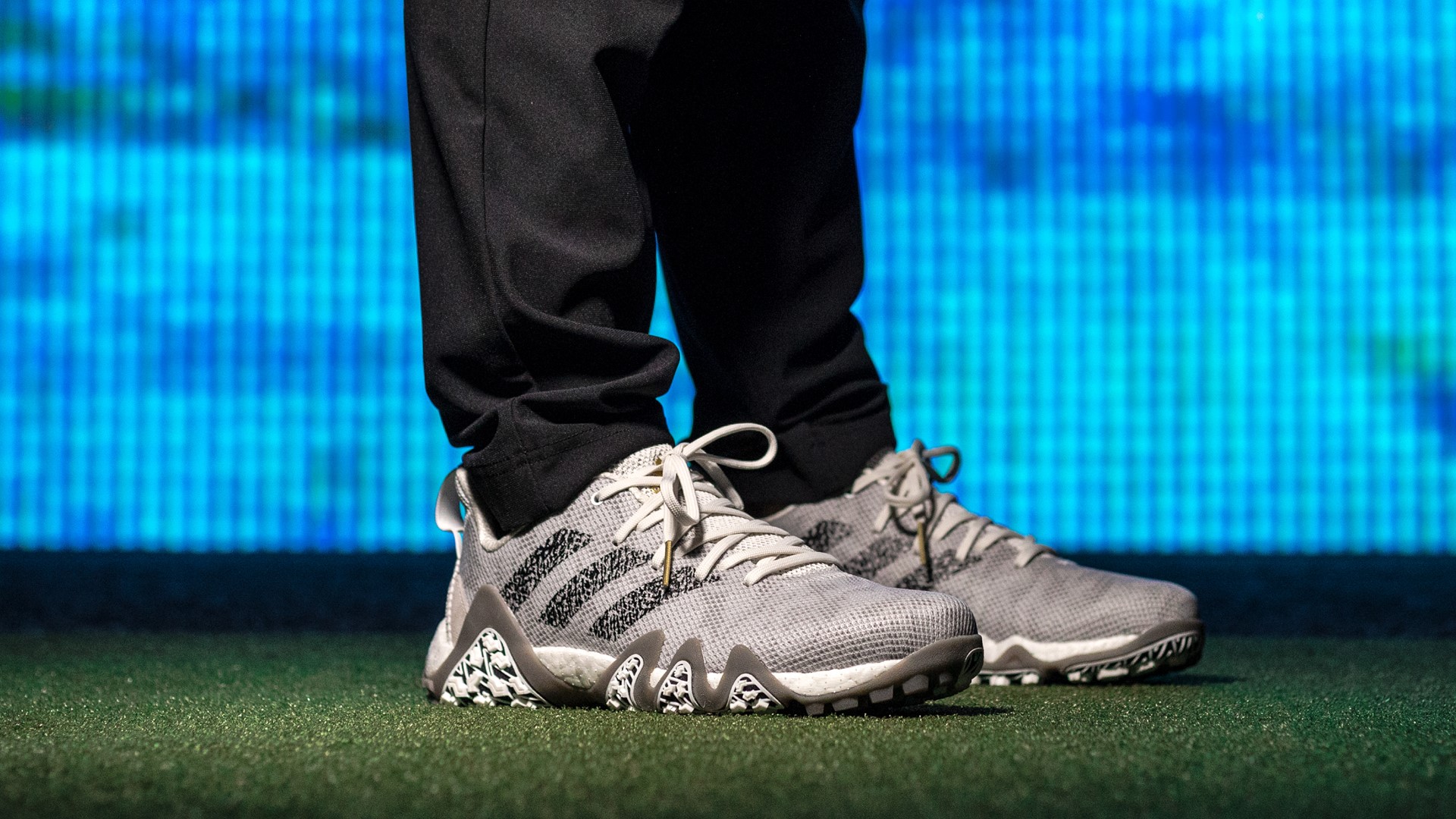 When Adidas unleashed the CodeChaos range the styling caused a bit of a stir. But beneath all the razzle-dazzle, is a shoe that really hits the mark. CodeChaos is among the most comfortable Adidas shoes and uses the highly acclaimed Boost cushioning system.
The sole is reminiscent of a trail or climbing model and provides exceptional levels of grip, while the upper, despite its looks, is completely waterproof. The CodeChaos is made from 50% plastics recovered from the ocean which will appeal to those buyers who value sustainability.
How to choose golf shoes
With comfort already established as one of the most important considerations when buying a new pair of golf shoes, what other factors are worth bearing in mind?
Stability – comfort is one thing, but unless your new shoes can provide sufficient traction when swinging on all stances, you may as well be wearing a pair of sneakers. If you play frequently on rain-soaked courses then perhaps a pair of spiked shoes is preferable, or at least a spikeless pair with excellent grip.
Material – comfortable doesn't just mean soft. The most comfortable golf shoes will also be constructed from materials that are waterproof and breathable too. Unless you are lucky to play in year-round sun, make sure your new shoes are suitably waterproof, with the ability to release excess heat to prevent unwanted moisture building up.
Value – setting a budget and sticking to it is always something we advise. You can find super-comfortable models all price points, meaning that ultimate comfort is not just afforded to those with the biggest budgets. For budgets of $150/£150 and below you can find a high-performing, comfortable shoe that will serve you well.