Most people hadn't even heard of chocolate bombs until 2020.
These sweet confectionery treats, which help you make hot chocolate with some interesting flavor combinations, took the world by storm and are also very easy to make at home if you are a fan of DIY chocolate making.
If you simply want to explore the indulgent tastes that can come with hot chocolate bombs, then you may be curious about which flavors to try. As is the way, some trending flavors are taking over the shops in the last few months of 2023, so read on to learn about the best ones to taste.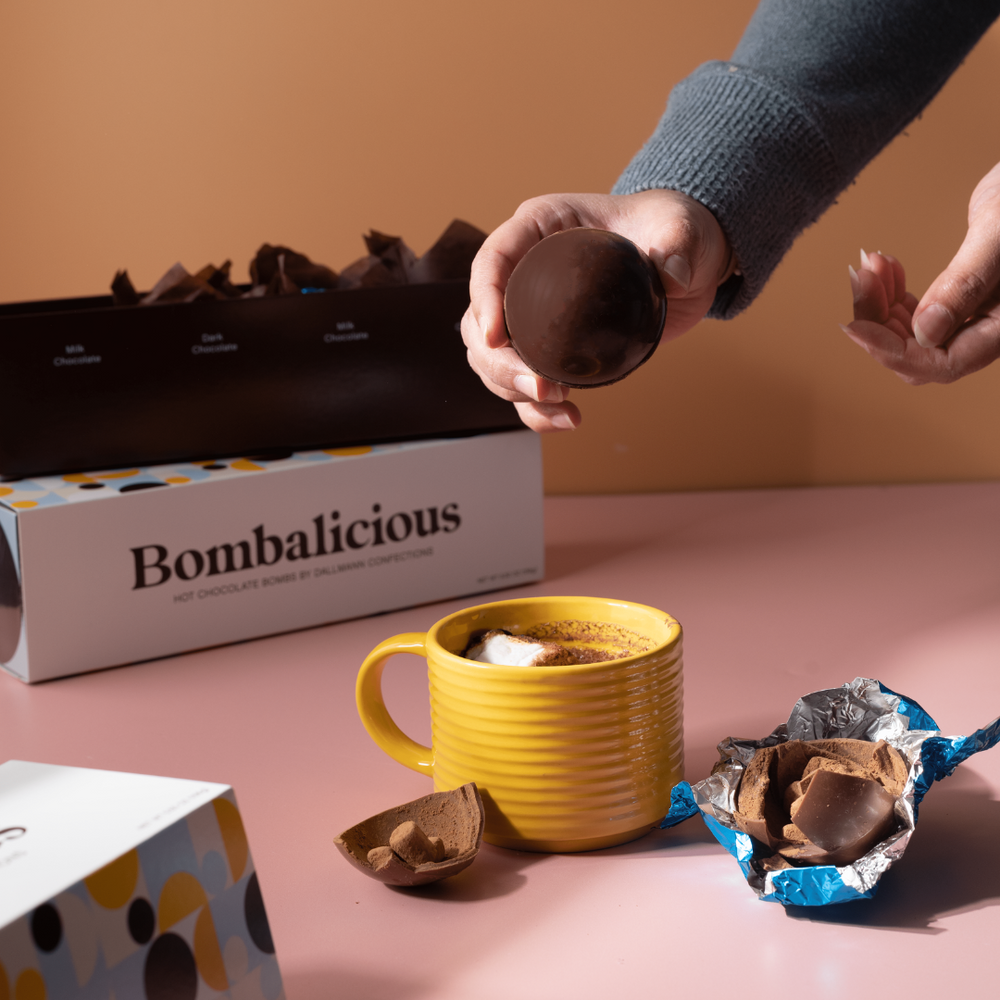 Milk or Dark Chocolate
Most people have, at some point, consumed milk chocolate and enjoyed the sweet taste. This is one of the most popular types of chocolate bombs at Dallmann you can buy, as they have marshmallows in the center adding a delightful treat.
If you prefer the smooth taste of dark chocolate then there are plenty of dark chocolate options available for you to enjoy a rich dark hot chocolate bomb.
Salted Caramel
Salted caramel is the perfect sweet and salty treat that came into popularity in about 2020 as well, so it stands to reason that it is a popular chocolate bomb flavor.
The tastes of this bomb will vary, however, based on how the salted caramel is added. You may find that if it has been added to the powder inside the bomb, then it will have a much sweeter taste. If it has been added to the exterior of the bomb, then it may have a more subtle but salty taste.
S'mores
Who doesn't love roasted or toasted marshmallows?
These are a somewhat seasonal flavor, usually peaking in the shops and online just before Halloween and ending at the end of November. So, it is best to get looking for this flavor now if you haven't already.
As with the peppermint bombs, if you are looking to add this flavor to the basic chocolate bomb mixture, it is best to add mini marshmallows, dehydrated marshmallows, or even marshmallow flavoring to the interior powder of the bomb.
Cookies and Cream
Cookies and cream are great as an ice cream, and it is also great as a chocolate bomb.
Due to the added nature of the sandwich cookies, you may find that it is more expensive to buy than some of the other chocolate bombs on this list. If you are looking to make it at home, you will need to add mini marshmallows to the internal powder and then grind up the sandwich cookies and sprinkle them over the shell.
Peanut Butter
Last but not least, peanut butter chocolate bombs are simple, tasty, and the ultimate comfort drink for a cold fall morning.
These are typically made by adding peanuts to the exterior shell and peanut butter to the interior to get the sweet and salty balance right. Either way, it will always taste great, especially with some caramel sauce.