Love is in the air and lobsters on the menu this Valentine's day. Afterall, what else says romance like a delicious, home cooked lobster meal? Spoil your sweetheart on the annual day of love by creating a lobster themed menu that will no doubt delight their taste buds.
For a true restaurant style experience from the comfort of home, the perfect dinner needs to include an appetizer and main course. Now grab your apron because it's time to cook up a Valentine's day lobster extravaganza!
The Main Ingredient
To get started on your Valentine's day lobster menu, the most important thing to remember is that fresh is always best. Whether you are landlocked or have no clue where to acquire fresh local seafood, there is no need to stress because Lobster Anywhere has got you covered. With a few simple clicks, you can place an online order for delicious, fresh Maine Lobster to be delivered right to your front door.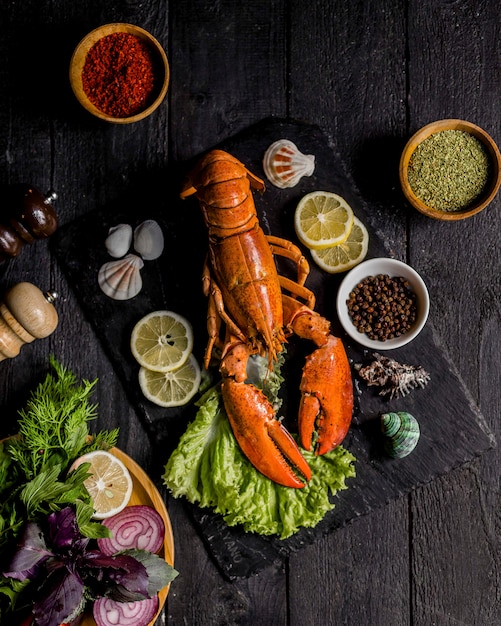 The Appetizer
Once your fresh lobster has been ordered the rest of the menu can easily fall into place. Since Valentine's day is meant to fill you and your beloved with happiness and romance, there is no need to pick dishes that will be stressful to make. The best thing about lobster is that even the simplest of ideas will surely make for a succulent dining experience.
With that said, begin your passion inspired menu with delectable lobster deviled eggs as the appetizer.
In addition to the fresh lobster that will be boiled and minced for this dish, there is a good chance that all of the other ingredients that will be needed are already in your kitchen. All you need to make this easy appetizer are the following ingredients:
● 1 dozen hard boiled eggs
● 4 tablespoons of mayonnaise
● 2 teaspoons of white wine vinegar
● ½ teaspoon of ground mustard
● 1 teaspoon of finely chopped fresh chives
● A pinch of celery salt
● Salt and freshly ground black pepper
● 2 stalks of celery, thinly sliced
● ½ red onion, finely diced
● Fresh dill, finely chopped for garnishing
● Paprika to sprinkle on top
In less than an hour, and with minimal effort, your delicious lobster deviled eggs will be ready to serve!
The Main Course
The dish we have all be waiting for, the main course! Again, with simplicity in mind, there is nothing better than an uncomplicated pasta dish to highlight the succulent taste of lobster. Show your sweetheart your inner chef by cooking a delicious lobster pasta with yellow tomatoes and basil as your Valentine's day main course.
To pull off this tasty dish, in addition to the fresh lobster, you will only need these other ingredients:
● 1 pound of sturdy pasta, like bucatini
● 4 tablespoons of olive oil
● 2 large shallots, finely chopped
● 4 garlic cloves, minced
● ½ teaspoon of red pepper flakes
● 2 cups of chopped yellow tomato
● 2 handfuls of fresh basil leaves, chopped
This gourmet lobster pasta takes less than an hour to cook, so you can make a restaurant quality meal and still have time to spend with your beloved this Valentine's day.