On some occasions you require cooking something quick and simple that doesn't require much prep time. There are some foods easy to prepare with so much flavor and adequate for lunch for work or for a light dinner.
One of these foods are the shrimp with which wonderful and appetizing salads with rice can be made for the delight of all your family and friends.
We will present some instructions for you to make delicious dishes with this versatile food. You can prepare it for lunchtime, dinners or even for a romantic date. We will also give some benefits of shrimps for you to be aware of.
Shrimp for salads with rice – Preparation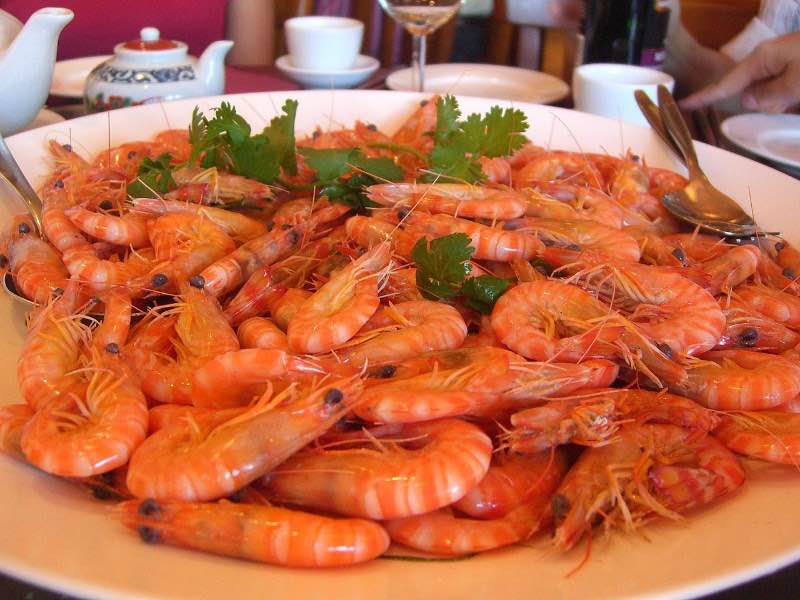 In general, to cook shrimp accompanied with rice, the most common combination, you have to start by putting two pots with water to boil, one larger and one smaller. Put 300 g of white rice in the larger one and 80 g of peas in the smaller one. The first one has to be on the fire for twenty minutes while the second one just three.
Meanwhile, prepare the rest of the ingredients. Take one medium-size carrot, peel it and dice it. As soon as you have it ready, put it with a little oil in a frying pan. If you have bought frozen shrimp you can also add them, otherwise peel them and as soon as you have the bodies, integrate them to the pan. You will need 200 g of shrimp for this preparation.
Wait ten minutes and, if the peas are already cooked, strain them and integrate them. Give everything a couple of turns. As soon as the rice is ready, put it in a strainer and add it to the pan. Mix again for three minutes. Transfer the contents of the pan to a salad bowl.
Wash 50 g of cherry tomatoes, halve them and add them. Also, add a potato chopped in small pieces.
You will need a can of corn. Discard the juice from the can and add it as well.
To finish, add thyme, a little oil and salt and enjoy a delicious rice salad with shrimp!
If you want to get more details about other salads with shrimps, check this link for an easy shrimp salad recipe in which you will find other recipes using shrimp in complete meals. Besides, you will get directions for the best seasoning of them and which vegetables are more suitable to accompany them. Other interesting information concerning this appetizing seafood can also be found there.
Benefits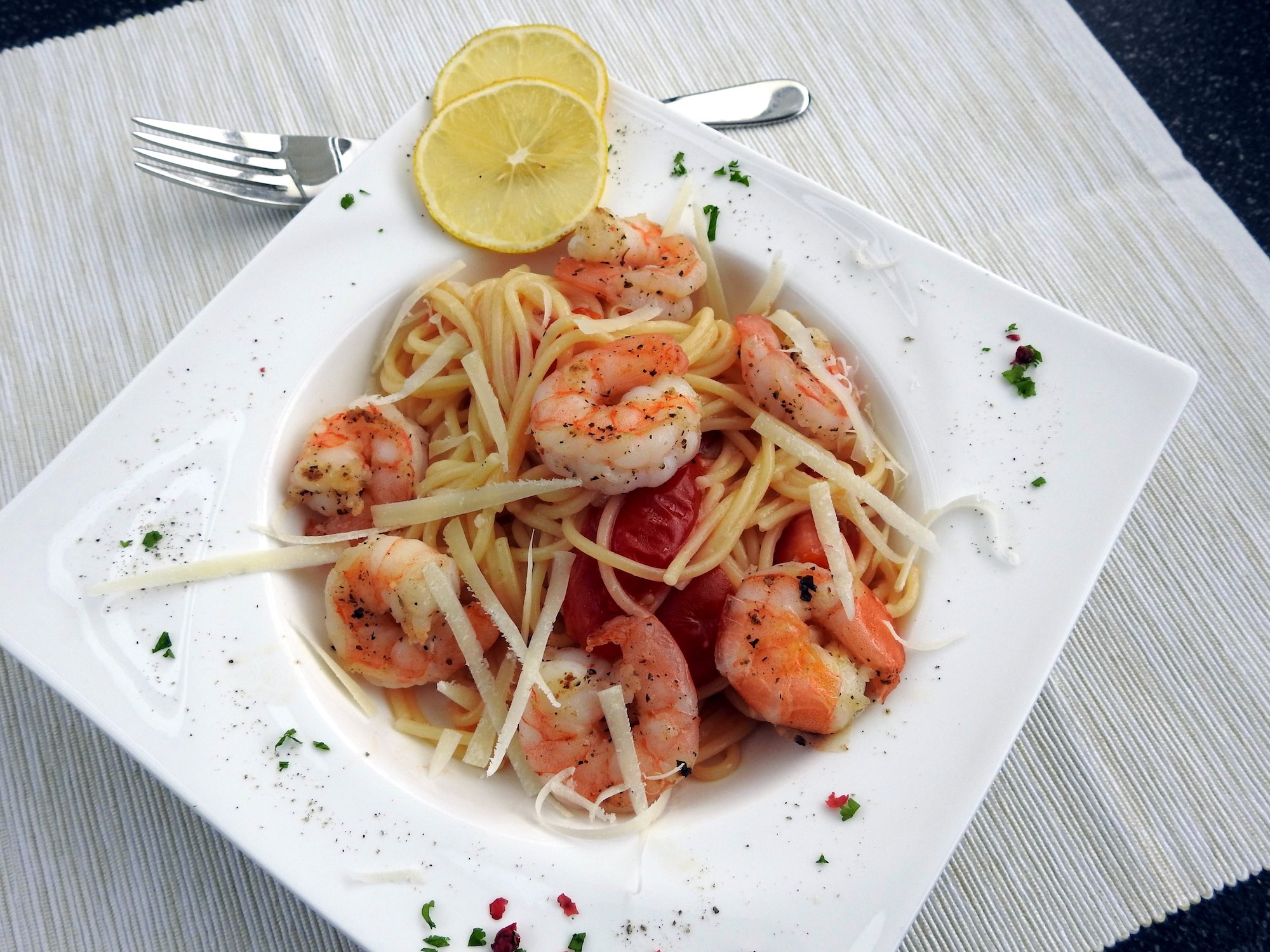 Grey or pink, the shrimp is one of the most consumed shellfish. Besides, being easy to cook,they provide you with nutritional contributions that intervene in vital functions of certain organs of our body. Let's take a look at some of these benefits:
They have proved to be an excellent antioxidant, since they are high in selenium, a mineral that protects the skin from UV rays. Also, they can act as fat burners because they are full of vitamin B3, which is an ally against fat storage.
They can give your body the calcium your body needs. A 100 g portion, which is 5 to 8 shrimp on average, provides 30% of daily calcium requirements. This is an asset for people who do not consume dairy products.Shrimp is also a good source of protein. So, for example, 100 g of shrimp contain 19 g of protein, ideal for maintaining muscle mass. Furthermore, they are appropriate anti-anemic agents thanks to the iron content they have.
Moreover, they are the proper mineralized food, because, like all good seafood, shrimps are also full of iodine, phosphorus, magnesium, zinc and copper.
Shrimps protect the heart by providing the essential omega-3 fatty acids, astaxanthin, a pigment of the carotenoid family, and coenzyme Q10, an antioxidant.
Likewise, they are rich in good fat, since the lipids contained in them are mostly unsaturated, with a very good balance between omega-Z and omega-G.
Also, shrimp are reasonably high in calories providing 94 calories per 100 g. To give you an idea, shrimp is lower in calories than turkey or chicken breast. Good to know.
However, shrimp do have one small flaw that is important to know. They contain purines, a precursor of uric acid, which can accentuate the pain associated with rheumatism in people prone to gout attacks. Therefore, these people should be cautious with their consumption.