With Father's Day just over a month away, June 21st, here are Quiet Mark's Top 10 gift tips for the Dad who needs a bit of peace! Every gift has been awarded the Quiet Mark, which means it's one of the quietest available on the market; reducing noise in your home, increasing well-being and helping to create a calmer sanctuary.
What is Quiet Mark?
Quiet Mark is the independent, international approval award programme associated with the UK Noise Abatement Society charitable foundation. It encourages companies worldwide to prioritise noise reduction within the design of everyday machines and appliances, and find solutions to noise problems to benefit health and well being.
Through scientific testing and assessment, Quiet Mark identifies the quietest products in a given category giving consumers more informed choice about the products they buy. The Quiet Mark scheme drives designers and manufacturers to reduce sound levels in their products enabling consumers to enjoy a less stressful domestic soundscape.
Why Quiet Mark?
"I couldn't hear my baby crying over the noise of the hairdryer"
The damaging effect of excessive noise on health, productivity and social cohesion is seriously underestimated.
World Health Organisation research shows that environmental noise pollution affects mental and physical health and is now second only to air pollution as the world's largest killer pollutant. Across an estimated population of 340 million people, at least 1 million years of healthy living are lost each year due to noise pollution in Western Europe.
In our fast-paced lives, vibrancy is exciting and necessary. But this heightened state can only be valued if there is also the opportunity to choose the alternatives of calm, quiet and the chance to switch off. Quiet Mark was established to provide a credible, independent scheme that would help consumers easily identify quieter products for the home, at work and in public spaces.
1. Lumie Bodyclock Luxe 750DAB
During lockdown, reports show that the UK is 20% to 50% quieter then normal. Some reports have even asked if the virus has reconnected us with nature and the sense of well-being that comes with biophila.
Lumie's Bodyclock Luxe 750DAB has a selection of over 20 sleep/wake sounds, including birdsong! It's Lumie's their most premium Bodyclock sleep/wake-up light, also featuring high quality audio with DAB+ radio, Bluetooth speakers, USB port, low-blue light to be non-alerting at bedtime, fully adjustable bedside lighting, a glass lamp cover; auto-dimming display; sunrise and sunset from 15 to 90 minutes, and a nightlight setting.
2. Philips Sonicare DiamondClean Smart Electric Toothbrush HX9901/14
Is the Father in your house the type tht likes smart tech and the ability to control everything from his phone? Then this Philips Sonicare DiamondClean Electric Toothbrush will bring a smile to his face. The DiamondClean Smart is Philips' best toothbrush, for complete care.
Four high-performance brush heads let you focus on all areas of your oral health, and the Smart Sensor technology gives you personalised feedback and coaching.
3. Melitta Barista T Smart Coffee Machine
Let's face it, it's the coffee you want to gently wake you up in the morning, not the loud grinding of coffee beans! This Melitta Barista T Smart, bean to cup Coffee Machine prepares beautiful tasting coffee in the comfort of your own home. If you're in a hurry, use the 'My Coffee Memory' feature to save your personal coffee preferences to make a speedy drink just as you like it.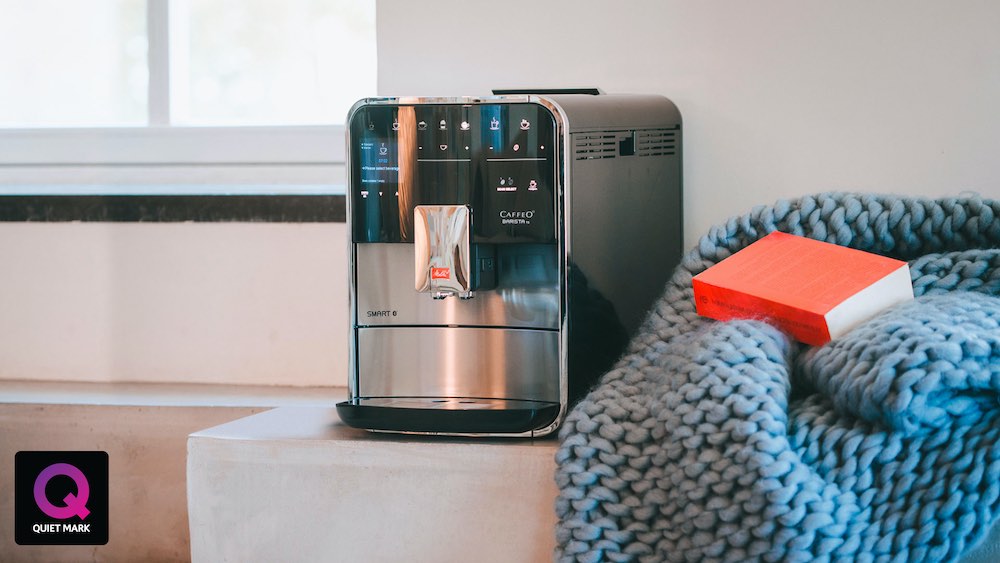 A special highlight: With the Melitta® Connect app you are able to steer the preparation of coffee and manage many other features really simply with your smart phone.
4. MeacoFan 1056 Air Circulator
Summer's here and, since lockdown, WFH has become the #NewNormal. If Dad has set up his office in one of the bedrooms, it will be good to circulate the air. The MeacoFan combines market leading DC technology with a large airflow giving you a quiet, low energy fan that moves a large amount of air to keep you cool all summer long.
If you want a quiet fan for the bedroom to help you sleep at night, a timer function gives you the option to programme when the fan will turn itself off so you don't wake up cold in the middle of the night.
5. Stihl FSA 56 COMPACT Cordless Grass Trimmer
The STIHL FSA 56 Compact Cordless Grass Trimmer has been designed as part of STIHL's new compact range. Perfectly designed to tackle trimming and edging tasks, the trimmer is great for use around the garden. Features include a height-adjustable shaft, low noise levels and a strong cutting performance powered by an efficient motor and 36V Lithium-ion technology. Further benefits include an easy to use on/off switch with trigger interlock and a loop handle easily adjusted with a tommy screw.
6. Magimix Le Blender
Perfect for a healthier lifestyle and time saving the Magimix Le Blender has 4 automatic programmes, so you can effortlessly prepare perfect smoothies, soups, desserts, cocktails and more at the touch of a button and wash up with a touch of another.
7. Logitech Wireless Mice – M330 Silent & Silent Plus
With over 90% noise reduction, get all your work done without missing a beat or disturbing those around you. Silent Mice have the same click feel without the click noise, eliminating excess noise while protecting the health and productivity of everyone. Make this your last annoying click. Your family and friends will thank you.
8. Lakeland Touchscreen Air Fryer
Most Dad's love a good chip, but often get told off by their heath-diet aware kids to lay off the greasy food. Well now Dad can have his…chip and eat it, thanks to Lakeland's Touchscreen Air Fryer. It cooks with little or no oil, so you can enjoy lighter versions of all your favourite foods without sacrificing the flavour. Using just one teaspoon of oil to cook up to 500g of chips, it circulates hot air from all directions to cook food evenly for lighter, perfectly 'fried' chips, meat, fish, poultry and seafood.
9. Yamaha SILENT Guitar
Wherever there are people, there is music. And wherever musicians are, their music is always with them, waiting to get out. Yamaha's Silent Guitar now means that wherever you are, and whenever you want to play, your guitar can be right there with you. Cutting edge design and master-luthier craftsmanship are uniquely combined to create a guitar that offers outstanding playability matched with incredible practicality – all with the same attention to detail as the guitars that have been played by some of the biggest names in music, players such as Jimmy Page, Brian May, John Lennon, Paul Simon and Joe Bonamassa.
10. Sage Tea Maker™ Kettle
Different tea varietals require different temperatures and steeping times to bring out their unique flavours and aromas. Simply press a button and watch as the basket descends gracefully into the water. Set the timer and wake up to your favourite brew.
You can find the whole compiled list in the infographic by Quiet Mark below and you can find all the products on Amazon UK website, readily available for Father's day.
As Father's Day approaches, 21st June, @elmensmag suggests 10 Quiet Gifts for a Calmer Fathers Day, from awarded brands: @Lumie_lights , @Philips , @MelittaUSA, @meacouk, @Magimix_UK , @Magimix , @Logitech, @LakelandUK , @YamahaUK and @SageAppliances.https://t.co/xuywSxotN3 pic.twitter.com/994S0Ut3l0

— Quiet Mark (@QuietMark) June 12, 2020