Don't you hate when a holiday is coming up and you can't think of a great gift for your significant other? You could always go with the staples, but chances are their ex has already gotten them flowers or a tie or whatever to celebrate the same holiday, so you've got to do better than that. Even better is if there's no special event coming up and you just want to let that special person know that they're on your mind. Whatever the reason, here are three unique gifts your significant other will love.
1. Matching Underwear
One reason teams wear uniforms is to create a sense of unity. You can do the same thing with your boo by getting matching underwear for couples. Imagine how much tighter the Lakers would play if they all knew they had on the same underwear. The affection those dudes share for each other would skyrocket and they'd probably never lose another game. That's just good science.
If things are getting weird enough, matching underwear is also a great way to identify your partner at a party — they'll be the ones wearing the same underwear as you.
A word of caution: make sure you're at least a little bit serious before you go all matching underoos on someone. Otherwise, they might feel really awkward about the fact that you're thinking about their underwear that much. If you're really into each other, matching underwear is the bee's knees. If it's like a first date or something, matching underwear is a restraining order waiting to happen. With great underwear comes great responsibility, so make sure you wield the powers of great gift-giving like you're freaking Lion-O. "Under… under — under — underwear, ho!"
2. A Cooking Class
Okay, so this one isn't as much as a physical thing as it is an experience, but there is a delicious physical item at the end that you get to scarf down.
Dinner always makes a great date, and it's even better when you make it (so long as it's good). Cooking classes are a criminally under-rated date — especially if either one of you can't cook, because you'll be walked through every step of the process.
You can even take live cooking classes online from cooks around the world, so you can try something not only new, but completely authentic. Since traveling is basically spending a lot of time and money to eat new foods, you can just skip all the obligatory museums and world-changing historical sites and get straight to the good stuff from the comfort of your own home.
3. Conversation Cards
The only thing worse than an awkward silence is when someone tries to break that silence with small talk. Some people think conversation card decks are for people who aren't connected enough to have a good discussion, but no matter how long you've been with someone, sometimes you just don't have much to talk about, and that's okay. Not to mention that some people — no matter how much you love them — are terrible conversationalists.
Conversation cards are easy to carry around, so you can bring them on picnics or long flights. Committing to discuss what ever comes up in the deck, regardless of how embarrassing or vulnerable it may be, makes for a really great date.
So if you've fallen for the strong, silent type, here's how you can help them become the strong and really great at talking to you type.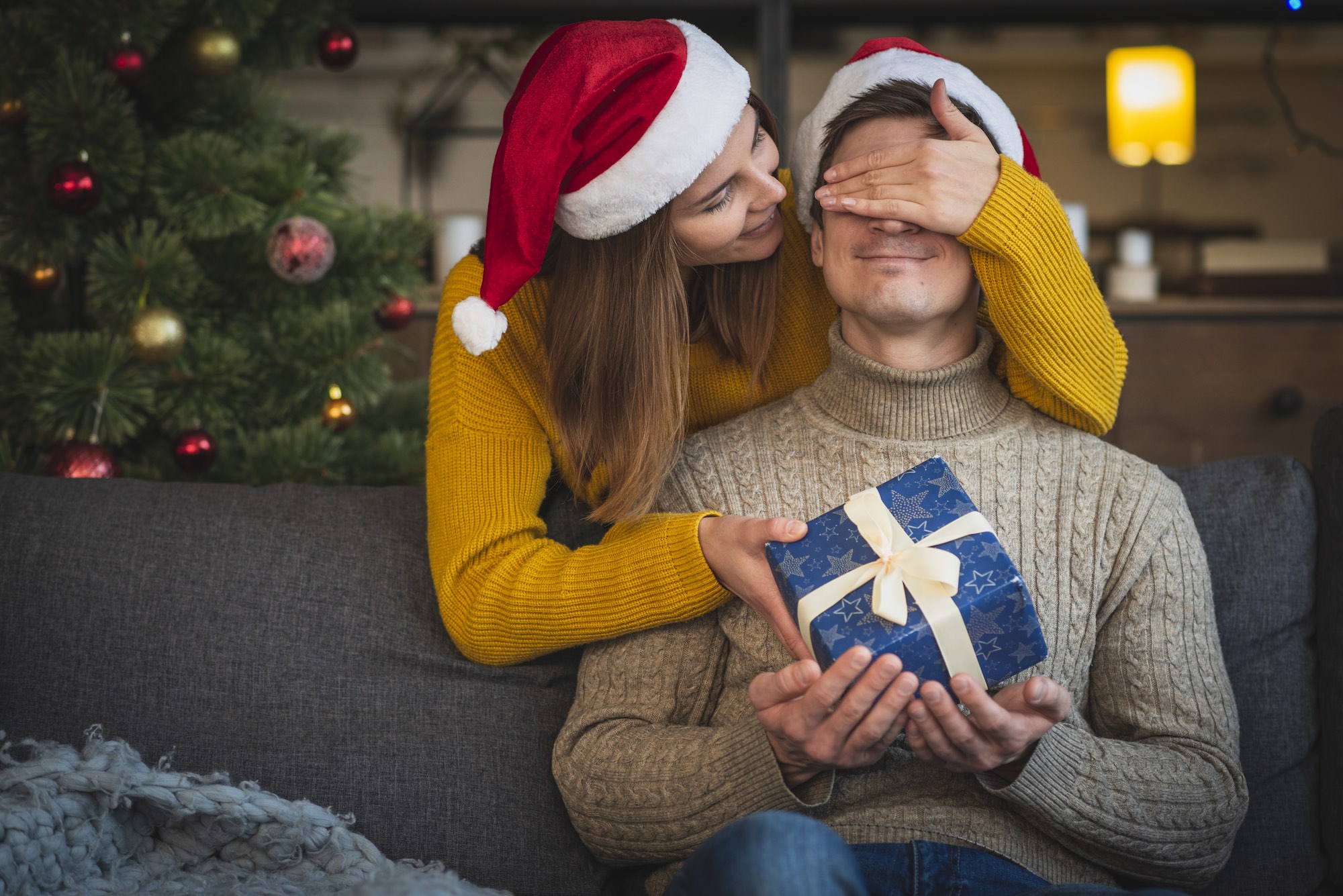 Any of the items above would also make great gifts for newlyweds. Now go out and find a way to let that special someone know that you're the best boyfriend, girlfriend, spouse, or cousin (depending on local laws) they'll ever have.