While personal grooming has traditionally (and wrongly) been labelled as feminine, men are finally beginning to realize the benefits of personal care. This has resulted in a massive expansion in the amount of products and options available, as well as a notable increase in quality. A good grooming routine can not only make you look and feel better, but many products also have some useful health benefits associated with them, too. Here are some of the most essential products you need in your grooming kit.
Hair Trimmer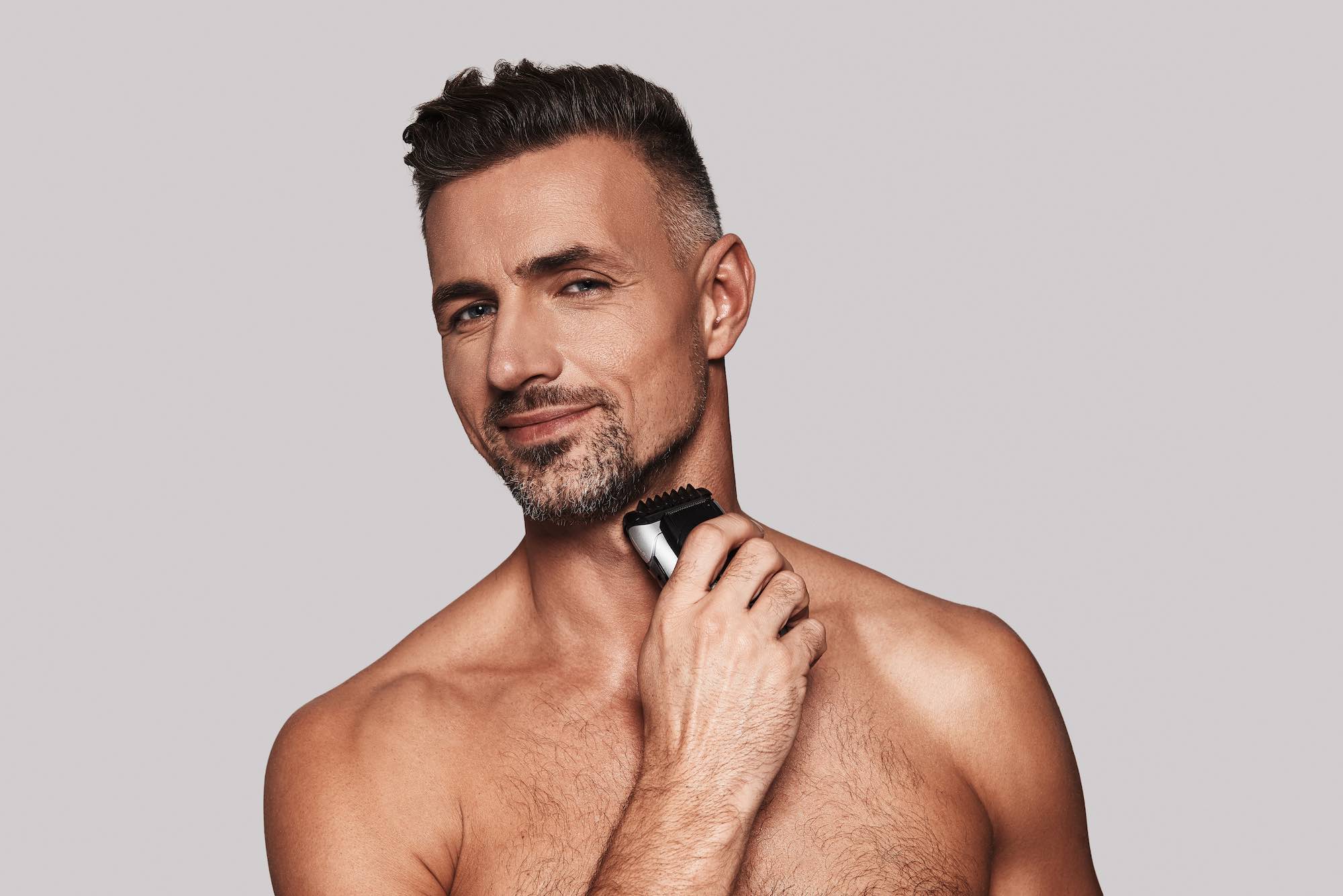 There's nothing more frustrating than patches of hair which are stubborn and hard to remove or in difficult to reach areas. An electric hair trimmer can therefore really come in handy when you want to get your face and body extra smooth. If you have very short hair, you can even use a trimmer for cutting it, in a pinch. This is particularly essential for guys who are unlucky enough to have long nose hairs, since these hairs are especially tricky to remove, and, doing so can really hurt as well! Try to look for one that has a decent battery life and doesn't act as an irritant to your skin. Otherwise, you may find that the trimmer can cause rashes.
Hair Removal Cream
Even a combination of the best razors and trimmers likely will not be able to give you a completely clean shave. So, if you're looking for a perfectly smooth shave, or want to try out a bald look, you should seriously consider investing in some hair removal cream. And even if you're not, hair removal cream can be a great alternative to razors, if your current shaving routine is constantly leaving you with cuts and reddened skin. The best hair removal cream for men can leave your skin free of hair in minutes, can be applied easily in the shower, and is suitable for sensitive skin. Some even contain soothing agents such as aloe vera, which leave your skin feeling fresher than before you applied it. If you do suffer from sensitive skin, you should pay careful attention to the hair removal cream you choose, as some can be unnecessarily harsh on your face.
Body Spray
Aftershave has developed somewhat of a bad reputation in recent years, with traditional ones notorious for being overly pungent. Fortunately, thanks to the development of modern body sprays, you have a different option to make you smell good. Body sprays are a great way of introducing a pleasant yet subtle scent to your body that is reminiscent of cologne, without being as noticeable. It can also quickly add a feeling of freshness in the middle of the day or after a workout. Many body sprays today even have deodorizing properties, too, so they can also help to neutralize any less pleasant odours.
Beard Oil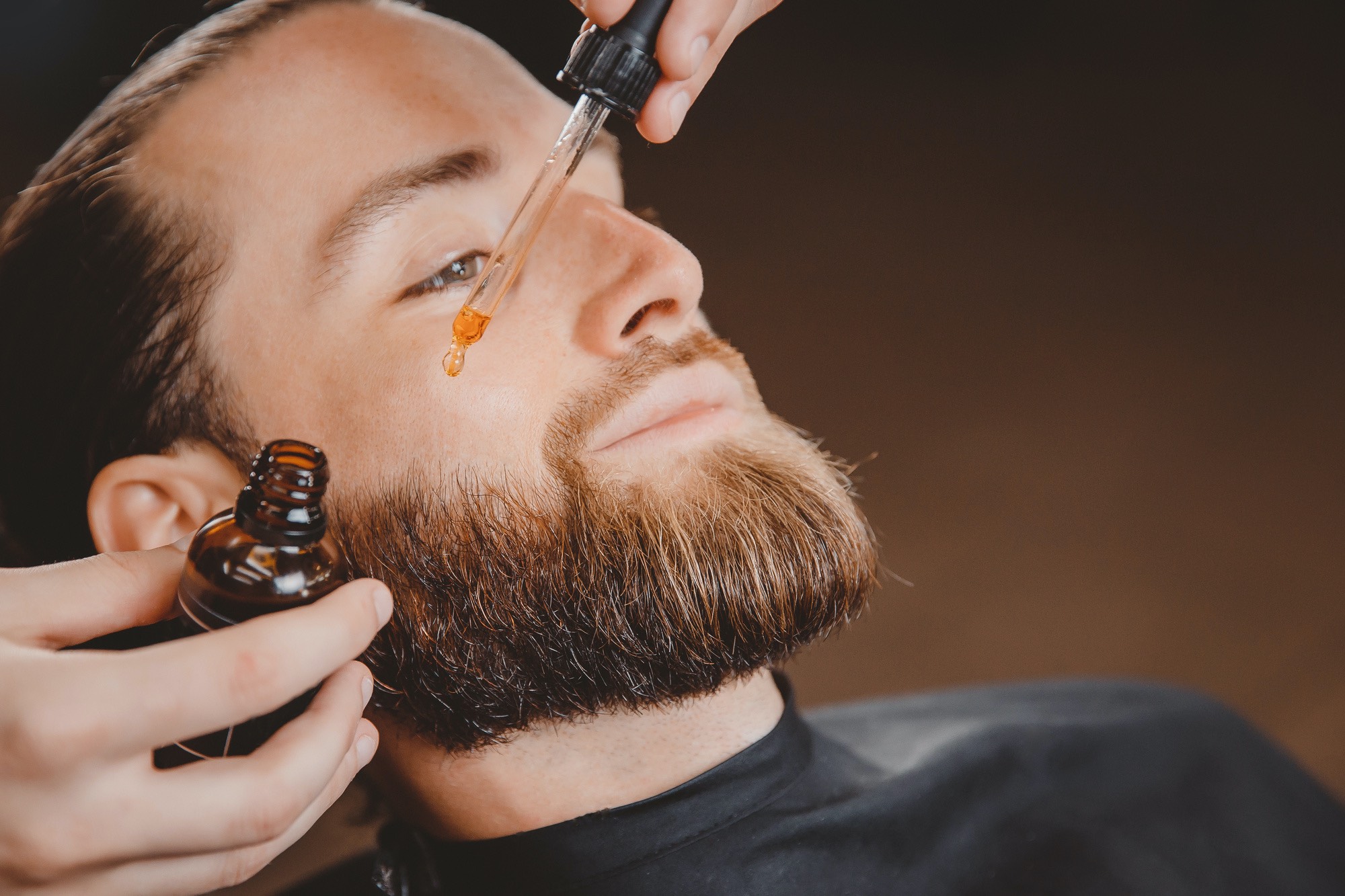 If you have or are intending to grow out your facial hair, beard oil is an absolute essential for your bathroom cabinet. Other than the obvious benefits of making your beard more supple, thicker, and easier to style, a good beard oil has numerous health and hygiene benefits associated with it. Specifically, its moisturizing and hydrating properties not only make your beard easier to manage, but also soothe and hydrats the skin underneath, keeping it from becoming dry and irritating. It even removes the dreaded beard dandruff! Many oils also have added scents, which can help you staysmelling fresh, throughout the day. However, you should be sure to check the formula of the oil you choose first, as people can sometimes be allergic to their ingredients, and some poorly formulated oils may contain products which exacerbate dry skin issues.
Face Wash
Many men tend to just use whatever product they use for the rest of their bodies on their faces, where it be soap or shower gel. However, few realize that these products alone are not sufficient in getting your face fully clean. In fact, many dermatologists actually recommend avoiding using soap on your face, as it can make your skin harder and drier. Specially designed face washes, meanwhile, provide the same removal of dirt and residue as other body wash products, while also leaving your skin fresh, hydrated, and free from blemishes. When looking for the ideal face wash for you to use, make sure to take into account your skin type. This is because companies tend to design their facial washes with this in mind. For example, facial washes for dryer skin tend to have a more moisturizing effect than others.