Rosh Hashanah is a special festival that celebrates the Jewish New Year. The term 'Rosh Hashanah' means 'the head of the year.' It is the celebration of the creation of the world that marks the beginning of the civil year. Rosh Hashanah 2020 will begin in the evening of 18thSeptember & ends in the evening of 20th September. It is a time for people to reflect on the past year & ask for God's forgiveness for any sin. During this time of the year, friends and family wish each other "a sweet New Year," which is a traditional Jewish blessing. We present a list of Rosh Hashanah gifts ideas that you can send for friends and family and wish them a prosperous year ahead.
Gift Basket of Kosher Honey & Apple
Food is an important part of Rosh Hashanah. The special foods are included in a traditional festival meal as blessings. Honey & apples are the most popular sweet foods that are eaten to symbolise hope for a 'sweet new year.' Gift baskets of Kosher honey & apple will be perfect for pleasing your loved ones. Dipping apples into honey is a Rosh Hashanah tradition that will help them connect to the deeper meaning of the festival.
Fresh Fruits Basket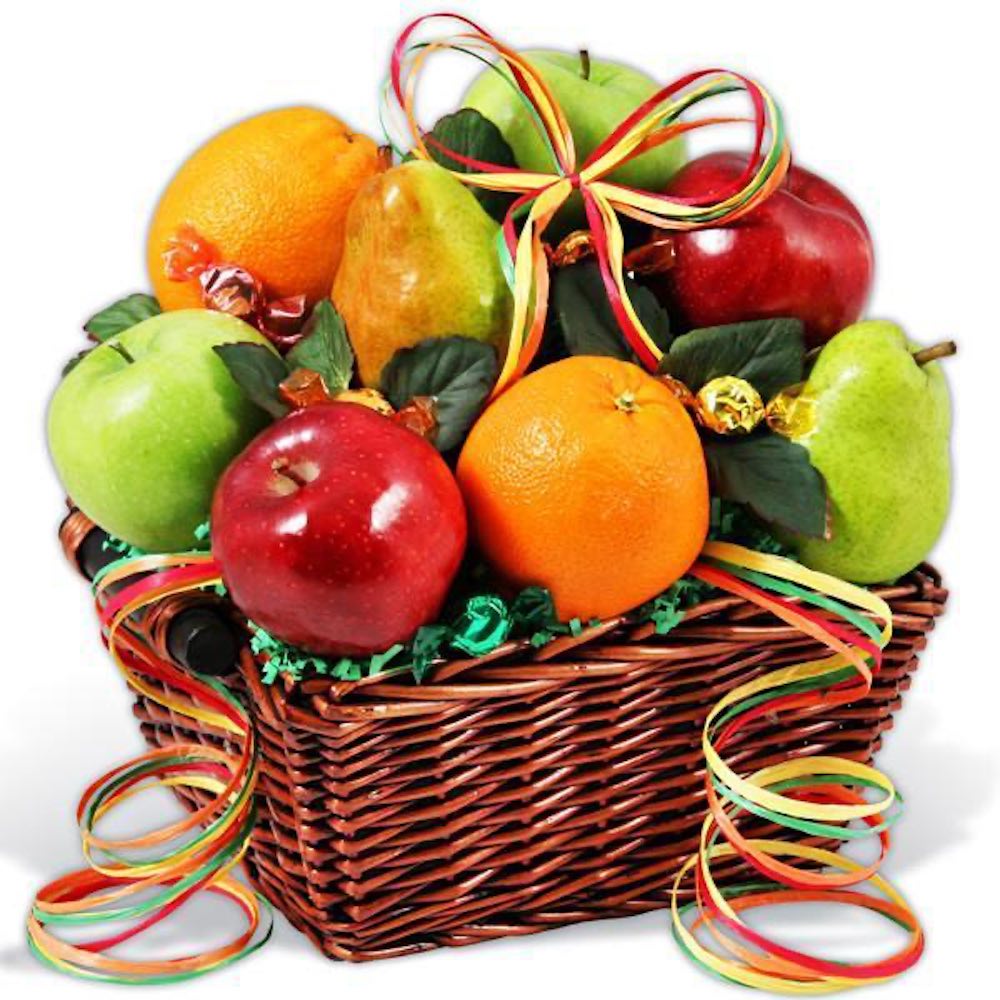 Apart from apples, pomegranates are a highly symbolic fruit included in Rosh Hashanah dinner. The abundance of seeds in pomegranates symbolises that many good deeds that will be done in the New Year. Gifting fresh fruits baskets including apples, pomegranates, dates, star fruits, and lychees along with other healthy fruits, is an excellent idea to convey the greetings of the season.
Traditional Sweets Basket
With sweetness being the focus of this Jewish occasion, a basket of traditional sweets is certainly the way to go. A basket consisting of sweets & desserts, such as cocoa-dusted almonds, chocolate babka, chocolate-dipped pomegranate seeds, caramel apple pie, walnut-crusted apple pie, and apple-honey challah is perfect to surprise your loved ones and bring Rosh Hashanah flavours forward.
Traditional Rosh Hashanah Food Dishes
If you are a good cook or like to try new dishes, there are several traditional Rosh Hashanah dishes that you could make at home and gift your dear ones. Many families hold a Rosh Hashanah Seder where symbolic foods are eaten before the meal like pomegranate, date, string bean, beet, pumpkin, fish head, and leek. The foods symbolise a wish or blessing for health and prosperity in the coming year. Brisket is traditional cut meat savoured on Rosh Hashanah along with Sephardic jeweled Rosh Hashanah rice, pomegranate chicken, classic potato kugel, mock chopped liver, and Italian sweet & sour fish.
Personalised Gifts
It is important to remind your loved ones how much you care and how blessed you are to have them in your life. The unique gifts like mugs, cushion, photo frames, watches, wallets, and bottles lamps adorned with the touch of personalisation are perfect for expressing your heartfelt sentiments. You can also group personalised gifts with fresh flowers and cakes that will symbolise the wish for a sweet New Year.
Dry fruits Hamper
On the special occasion of Jewish New Year you can buy healthy gift options like dry fruit hampers that comes in attractive packaging. It will let you offer the gift of health & nutrition to your loved ones & help them commemorate the occasion with great fun and fervour.
Table Home Decor Item
Table Home décor items are another amazing Jewish New Year gift ideas to surprise and delight your loved ones. The table décor elements will not only accentuate the look of house but also bring in the festive spirit and create a positive environment.
Sending a heartwarming gift on Rosh Hashanah will make your presence warmly felt and bring your friends and family closer.