Dirt biking has gained immense popularity over the years, and this sport is not restricted to men. Women also enjoy taking their bikes on ough terrains. But if you are a novice and don't know much about dirt bikes, women's motocross gear, or riding techniques, we are here to help you out.
Once you master the skill of biking and understand your dirt bike better, you will end up riding like a pro and enjoying biking adventures. That being said, there are a couple of things that you should consider when choosing a dirt bike. For instance, the size of the bike matters, and so does your riding style.
Here are a few dirt biking tips that you should abide by to ride safely and comfortably.
Using the Clutch is Easy
Auto-clutches are present only in the dirt bikes for kids; you will never spot them in the dirt bikes for adults. It is not very difficult to learn to use the clutch properly. Precisely, you operate it using a level that can be found on the left handlebar. That is followed by a foot-operated shifter by the level located under your left foot.
A dirt bike's clutch is similar to that of a car. Thus, if you know how to operate a car's clutch, you will learn to handle a dirt bike faster.
Safety Gear is Essential
Before you begin any dirt biking adventure, wear your safety gear. Safety gear for dirt biking includes boots, helmets, gloves, chest protection, armor, pants, goggles, jersey, jackets, etc.
The safety gear keeps you safe and protects you from all unwanted injuries. Shop for the gear carefully. Do not compromise in terms of the quality of the product.
Look for important features such as ventilation, water resistance, extra safety, size, and comfort. Always buy the gear in the right size. Do not forget to read customer reviews if you are shopping online.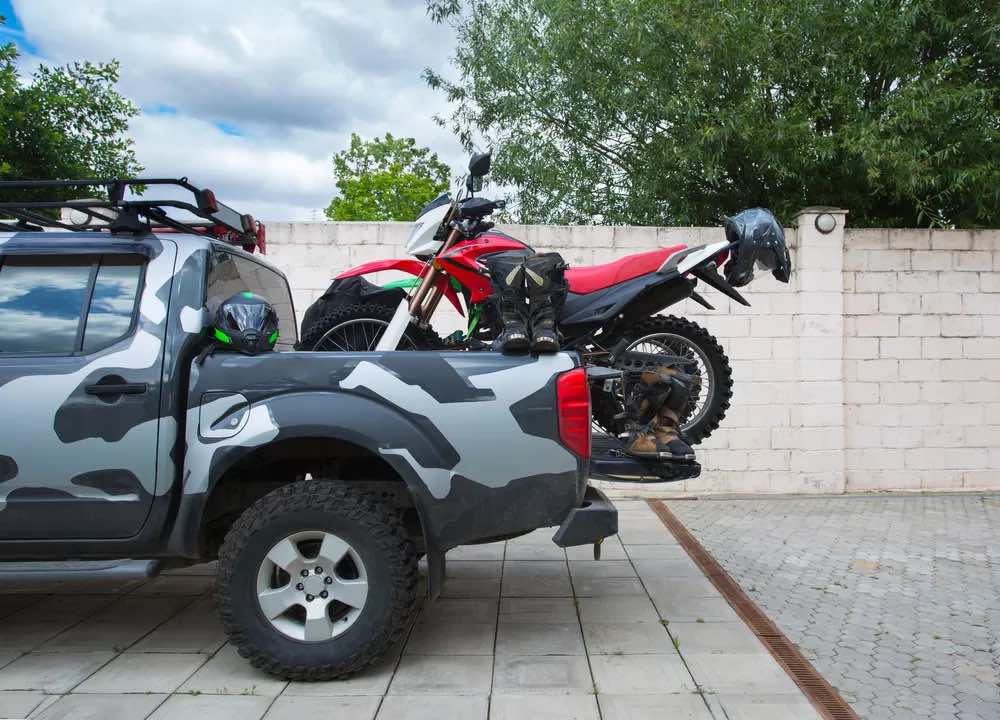 Size of the Dirt Bike
How do you know if a dirt bike has the right size for you?
Always check the height of its seat. This is an essential factor to consider when buying your first dirt bike. Ensure that your foot doesn't sit flat on the ground, and if it sits flat, then that the bike is too small. On the contrary, if your foot doesn't reach the ground at all, the bike is too large for you.
A decent-sized dirt bike lets your feet touch the ground properly without causing discomfort. Another sign is when it remains upright upon stalling or stopping. Buy a vehicle that supports kickstart.
Choice of the Engine
Dirt bike comprises two types of engines – two-stroke cycle engines and four-stroke cycle engines. Both of them come with advantages and disadvantages. Many people suggest that two-stroke dirt bikes have a powerful engine, serving as the best option for tracks and trails.
However, as a beginner, you should not buy a two-stroke engine. A four-stroke engine is the best choice for beginners. Another plus point of buying a four-stroke engine is that it is more fuel-efficient than the former and has a better lubrication system.
Takeaway
The above-listed dirt biking tips will help you choose the right kind of bike and handle it properly. Make sure to buy comfortable safety gear with your dirt bike. You might get a little apprehensive of riding the bike as a beginner, but nothing should stop you from this exciting experience.