More people than ever before are working from home. In fact,
almost half
of full-time workers in the United States are now completely remote, and the percentage only continues to rise as the years go by.
Click here
for more remote work statistics 2021.
A home office is now a must, but as many of us had no use for such a space in the past, our homes were not built with one. A sudden shift from a traditional office to working from home requires a bit of creativity. To learn more about decorating a home office check out this guide from Land of Rugs.
But instead of working from your kitchen table every day, why not create your own dedicated loft office space? If you have the budget and space to do so, it can change the game in terms of your productivity.
To learn how to convert your loft into your dream office, just keep reading.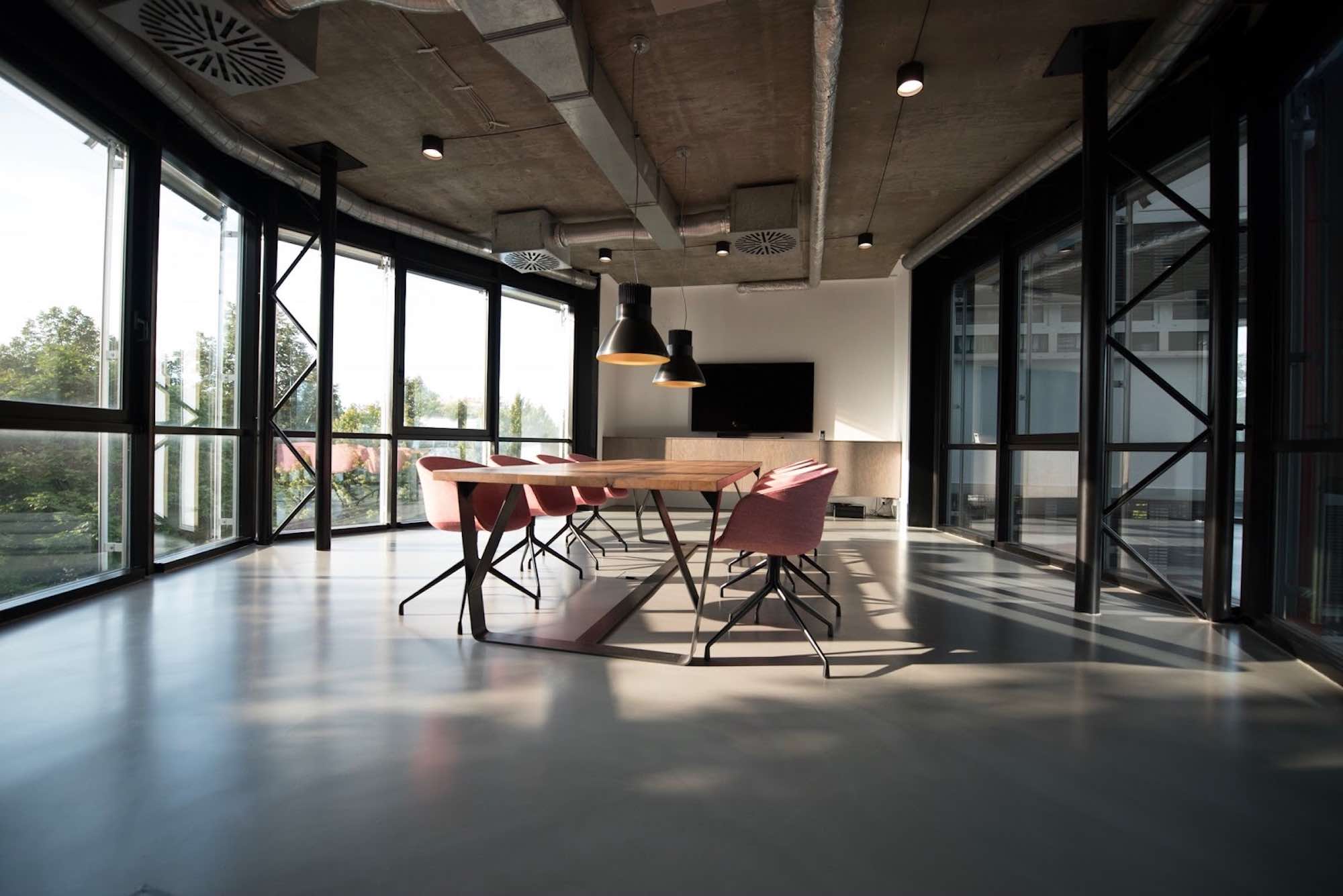 1. Inventory Your Space
When you're beginning a home improvement project, it can be tempting to let your excitement get the better of you and jump right in. But the more detailed your plan is before you start, the better your results will be.
Your first step should be to take inventory of your space. Measure the dimensions of your loft, including the wall height (noting the various heights if the ceiling is sloped).
2. Plan Before You Purchase
Once you have your office measurements, make a list of everything that you want and need for your space, as well as your budget for purchasing these items.
Include all the fun items, such as your loft decorating ideas, but don't forget to add things like lighting and electrical too. A well-lit space is essential for happiness and productivity. If your loft doesn't have windows, you'll need plenty of light sources to compensate.
When you're choosing items for your office, be sure to measure them before purchase. It's best to have the measurements of everything you intend to put into your office before buying anything. That way, you can draw it all out and make sure that it fits the way you think it will.
3. Choose a Color Scheme and Style
Because your color scheme and decorating style will dictate the majority of your other decisions, they should be decided first. Your office colors should be ones that inspire creativity and productivity.
This can be unique to you, but take a look into the psychology of colors if you're unsure. Blues and greys are great options, but if you aren't afraid to go bolder, fiery colors such as orange and red are mentally stimulating.
In addition to your colors, think about what sort of vibe you want your loft space to have. Do you want your office to have a bohemian or more traditional feel? Do you prefer darker materials or earth tones?
4. Select Your Desk
Your desk, or writing surface, is the most important element of your workspace, as it's where you'll do most of your actual work. Now, the design of the desk is completely up to you, but there are a few things to keep in mind when it comes to ergonomics.
In order to be as comfortable as possible at your desk, your office space should allow for good posture and equipment spacing.
When you're shopping for a desk, look for one large enough to fit all of your supplies without being cluttered. It should also be tall enough that you can fit your legs beneath it with your feet flat on the floor. If your budget allows for it, a sit-to-stand desk is never a bad idea.
5. Brighten the Space
When you think about brightening your loft design, think both literally and figuratively. In other words, you should brighten your office with both actual light and personal touches.
As we mentioned earlier, bringing light into your office is a must. In an ideal situation, you would have windows to let in natural light. Consider asking a contractor to have a look at your loft space and give you a quote on adding a skylight or two.
If you can't afford to install windows, be sure that you have plenty of light from lamps and overhead fixtures to make your space feel bright and cheerful.
In terms of personal touches, your office should be a reflection of you and what makes you feel inspired. Pick out a houseplant or two to boost air quality and mental clarity, then bring in artwork and decor pieces that put you in a productive headspace when you see them.
6. Use Both Horizontal and Vertical Space
When you're working within a converted loft, chances are you don't have a great deal of square footage to work with. This is why one of the best loft styling tips we can give you is to make use of not only your horizontal space but your vertical space as well.
Line the walls with bookcases or hang floating shelves to store both decor and office supplies. A shelf or basket within arm's reach of your desk is a fantastic idea, as it allows you to keep what you need nearby without cluttering your desk space.
If you have a lot of papers and small office supplies, store them in drawers or baskets on shelves. This allows you to use your vertical space while keeping things neat and organized.
Design the Ultimate Loft Office Space With This Guide
When you're designing your loft office space, the most important thing to keep in mind is you. What makes you feel comfortable? What sparks inspiration for you?
By making your office a reflection of you and your wants and needs, you'll feel happier and more productive when you're in it. And though building an office in your loft space requires a bit more creativity, with a bit of planning, it can still be made into the workspace of your dreams.
Looking for more information for optimizing the spaces in your home? Be sure to check out our blog!