In today's competitive online business world, the more quality you offer to your customers, the more growth you can expect for your business. In general, quality refers to how customers feel, when they interact with your online business. Your website performance is an important factor out of a few, that has a considerable impact on your customers' feeling and consequently on the quality of your online business.
We, through this article, will dive into the meaning of the quality website meaning and how to improve it by considering some important elements.
Website Performance
In general, website performance, as mentioned earlier, refers to how users feel when visiting your website. Website speed, loading time, website design, easy to understand call-to-action, quality and informative contents, practical tools such as search and comparison tools and many more elements play a crucial role to improve your website performance and consequently create a perfect user experience for your visitors.
There are some tips to be considered, for the purpose of improving your website performance that we will go through right now.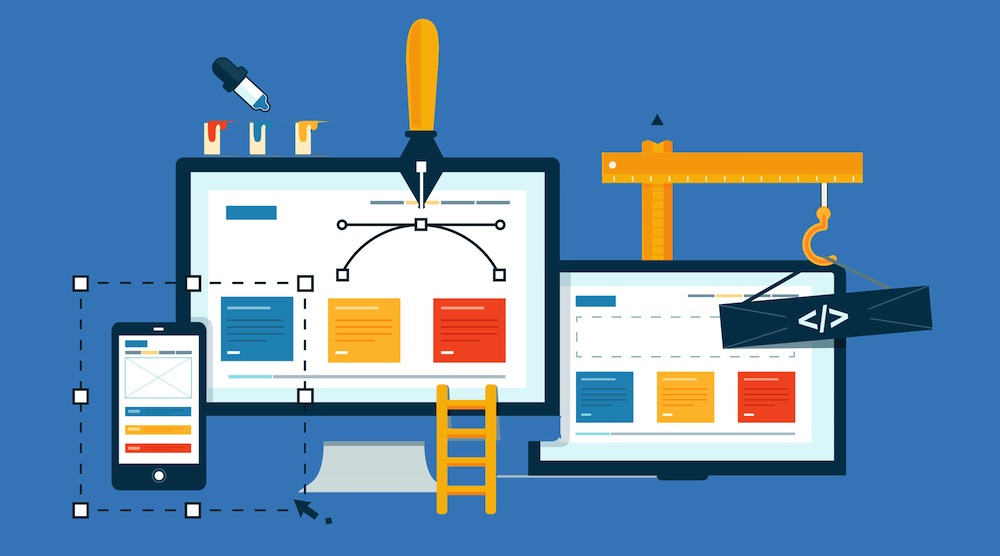 Website Speed
Internet users are not tolerant enough these days to wait more than a few seconds, let's say three seconds at the latest, for a website to be loaded completely. Hence, you as the business owner, must do whatever it takes to improve your website speed and keep it up at the highest level possible. To do so, there are many actions to be taken to have a high-speed website. Let's outline the most important ones.
Content Delivery Network (CDN)
CDN is a number of web servers located across different geographical locations around the world. CDN uses the nearest server to the requesting user to deliver content, so it increases the speed of your website. Besides, hosting on one server will redirect all requests to that specific server, which increases the loading time. By using CDN, users' requests are sent to multiple servers depending on the geographical location, so the loading time increases more.
Move to a better host service
There are basically three ways to host your website. This includes, sharing servers, Virtual Private Servers and Dedicated Servers. Obviously, the more you spend, the more you will get. Sharing servers are the cheapest and slowest option you have to host your website. VPS is more expensive, though operates much faster and Dedicated Server is the fastest and most expensive option you have. Depending on your needs, you must work with a professional web developer to see which option suits you best.
Images and plugins to be optimized
High quality and eye-catching images along with practical and useful plugins are important elements for a website. However, the more images and plugins you have on your website, the slower your website will operate. Therefore, the number of plugins and images must be optimized in order to neither negatively affect the website appearance and practicality, nor slow down the website performance.
SEO Standard
Search Engine Optimization refers to the best practices to direct traffic to a website organically. Designing and enhancing your website in compliance with SEO standards, will improve your website's CTR, organic traffic, Conversion Rate, Bounce Rate and many other important elements that will lead to big improvement in your website's performance.
Quality Content
Regardless of your website type, creating relevant and informative content is a must. Users must have a strong reason to regularly visit your website. Creating informative contents for users in need, would build credibility, trustworthy and more importantly a good reason for users to visit your website. Hence, regardless of your business type, creating relevant content on a reasonable time-frame would improve your website credibility and increase your traffic, which is basically an enhancement to your website performance.
Mobile Responsive
More people are using their mobile phones to surf through the internet these days. Internet users prefer to fulfill their needs by using their smartphones, so as soon as they come across a website that is not displayed on their mobile phones appropriately, they would instantly leave the website and try another one. This is one of the worst things that may occur for a website, as it negatively affects the Conversion Rate, Bounce Rate, Session Duration and Google rank at last. Therefore, make sure your website is displayed on a mobile screen perfectly, as failing to do so, would terribly damage your website performance.
Check Error Rate
Internet users hate to see errors when navigating through a website. It can destroy your whole business if the number of errors increases. Therefore, you must keep an eye on the errors occurring on your website and act promptly to resolve the issue. Never leave the errors unattended, as your website performance is negatively correlated with the number of errors occurring, when a user surfed into your website.
How to build a website than shine
Building a website that shines and keeps shining up, for a long time or even forever, is not an easy task. Your website design must be done by a reputable and professional registered company to take care of all aspects of the job, as there are many factors to be considered for a successful website to be built. Keep in mind that by failing to do so, you will end up with a worthless website. Such a waste of time and money.
There are many reputable companies in Dubai that you can work with, however finding the right one, might be time consuming for you as a business owner. To help you with your journey to build a professional website, we would like to introduce one of the best web design and digital marketing service providers in Dubai. Websima DMCC has been serving multiple online businesses in the last ten years. They have talented and experienced team members on board to provide the best solution for their customers. Do not hesitate to ask for a free consultation meeting, so you can discuss your project in detail and they will get back to you with a solution that suits your needs appropriately.