Many Men grow their beards especially in Ramadan. Growing a thicker beard can be a bigger challenge for many men for a variety of reasons.
Every guy knows that his beard is associated with masculinity, power, leadership, and wisdom, the thicker the beard the more respect it commands.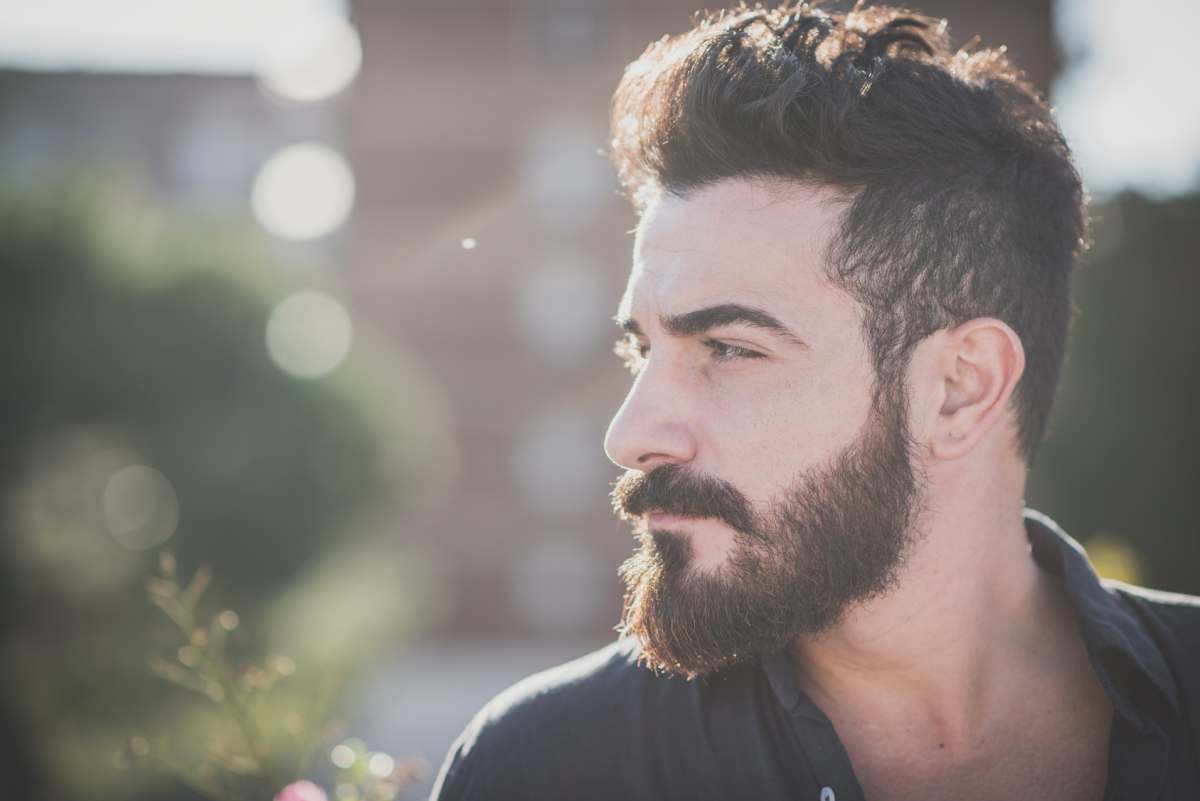 So we will give you some simple tips you can implement today that we call "The Four Week Beard Rule" that will grow a thicker beard in less time that you might think. The four-week rule means one thing, grow thicker beard consistently instead of missing out on the full potential.
Why not all Men can grow a thick beard?
The problem for most men is that once the beard grows to a point, it becomes so itchy that it can become so out of control that they shave or trim their beards too early. If you combine this with the summer heat, poor diet and improper skin hygiene, the beard looks thin and weak to say the least.
The sad truth is most guys do things to stop the growth of the beard long before it reaches its full potential. Usually, itching starts around the two to three-week period, and they let this grow on them to the point they either shave or trim before the hair reaches thick status.
The reason the hair is itching is a combination of two things. The first is poor grooming habits, basically the skin is not being moisturized (we recommend using – some of the Best Korean Cleansers) so it can withstand the hair follicles piercing through. Secondly, as new hairs grow, they cause slight irritation in the skin that will subside in a few days, but most guys can not get to that point. Here you can read how to deal with the beard itch.
Even if you see some gaps and believe the hair will never fill in the gaps, you need to learn to be very patient when it comes to beard growth. It is at the four-week point that most beards will start to connect and fill in better, then you are in the best position to evaluate your unique condition.
The bottom line here is to grow a thicker beard is a commitment on your part, you must get past the stubble phase to allow the beard to take shape and grow more rapidly. If you start trimming and shaping too early, you stop the growth process and never attain that truly thick beard. Because not all beard hair grows equally, you might even consider using one of the best face cream for Men.
After you have made it to the four-week mark, you will have two choices when it comes to growing a thicker beard.
1.You have one option of simply letting it grow on its own, letting it reach its full potential.
2.The other option is to begin to sculpt, shape, and groom the beard.
Letting it grow more naturally will earn you man points, but grooming helps to give you a more polished appearance. Keep looking for the best natural oil for beard growth off the counter and you will get excellent results.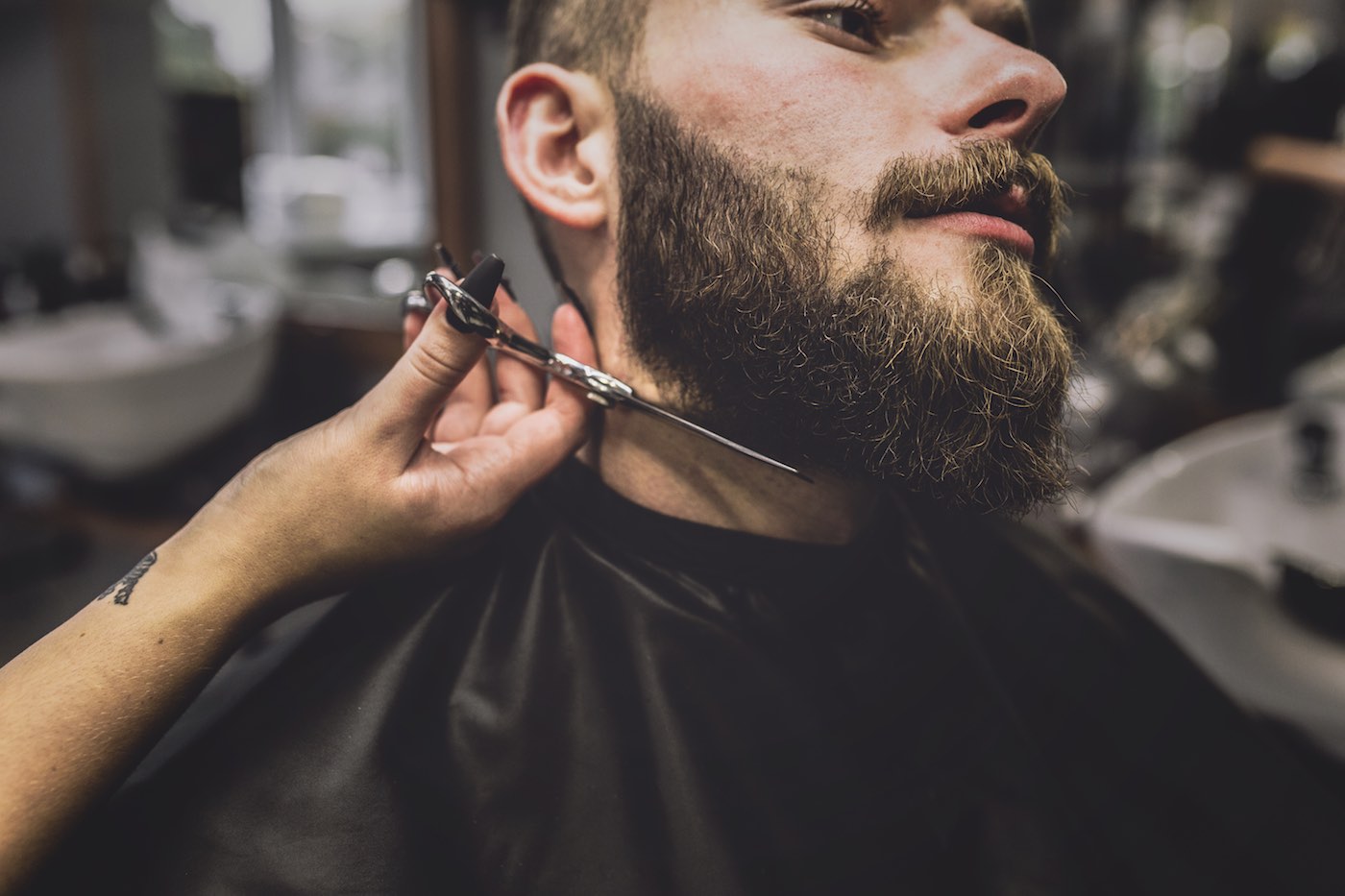 Trimming with scissors and with best beard trimmer is ideal, but consider utilizing a beard oil to help keep the skin below moisturized too. The beard oil will soak into the beard and skin, and help it grow thicker. You can also use a beard shaping tool that will help with maintenance of your beard.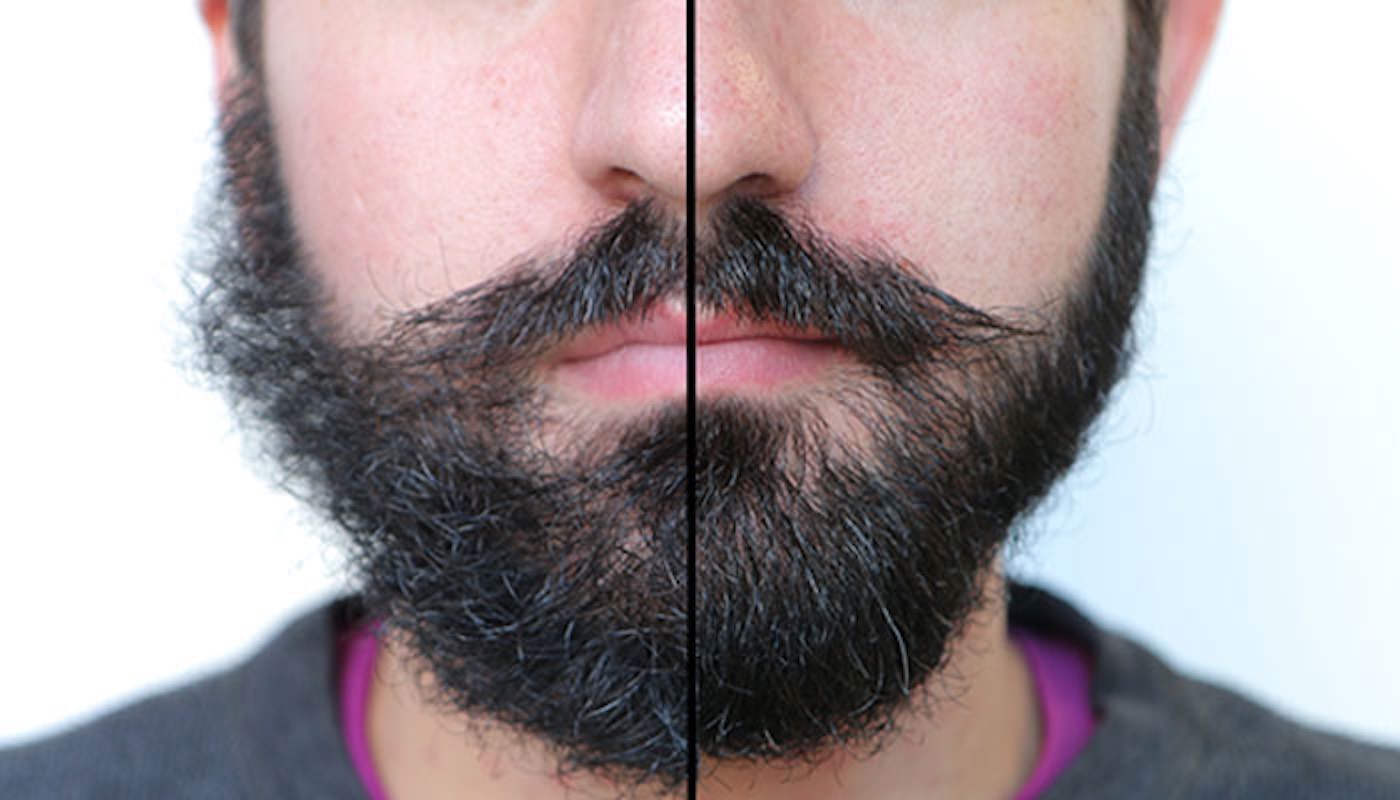 The following tips are designed to help you grow that thick beard after you have made it to the 4-week mark which we call "The Four Week Beard Rule".
Here are tips to help you grow a thick beard
1. Start Exercising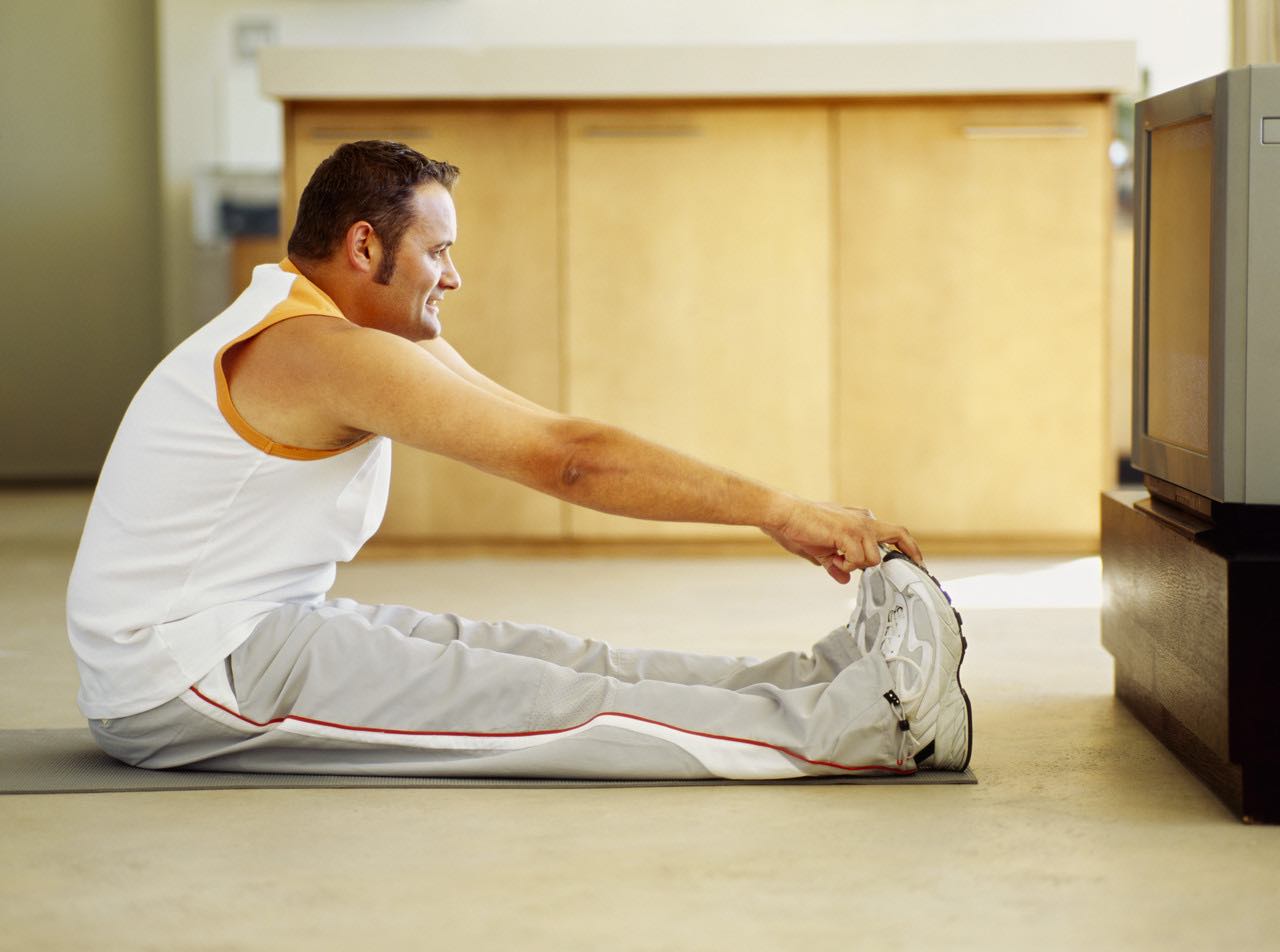 The first thing you can do to improve the quality of your beard is exercising on a regular basis. This is the solid foundation in which you need to build upon to grow thicker hair, so start by losing some of that excess weight you have.
This will in turn increase testosterone, which promotes healthy follicles and hair growth. The exercise also increases blood circulation which provides all the nutrients the hair needs to grow thicker and stronger.
2. Reducing Stress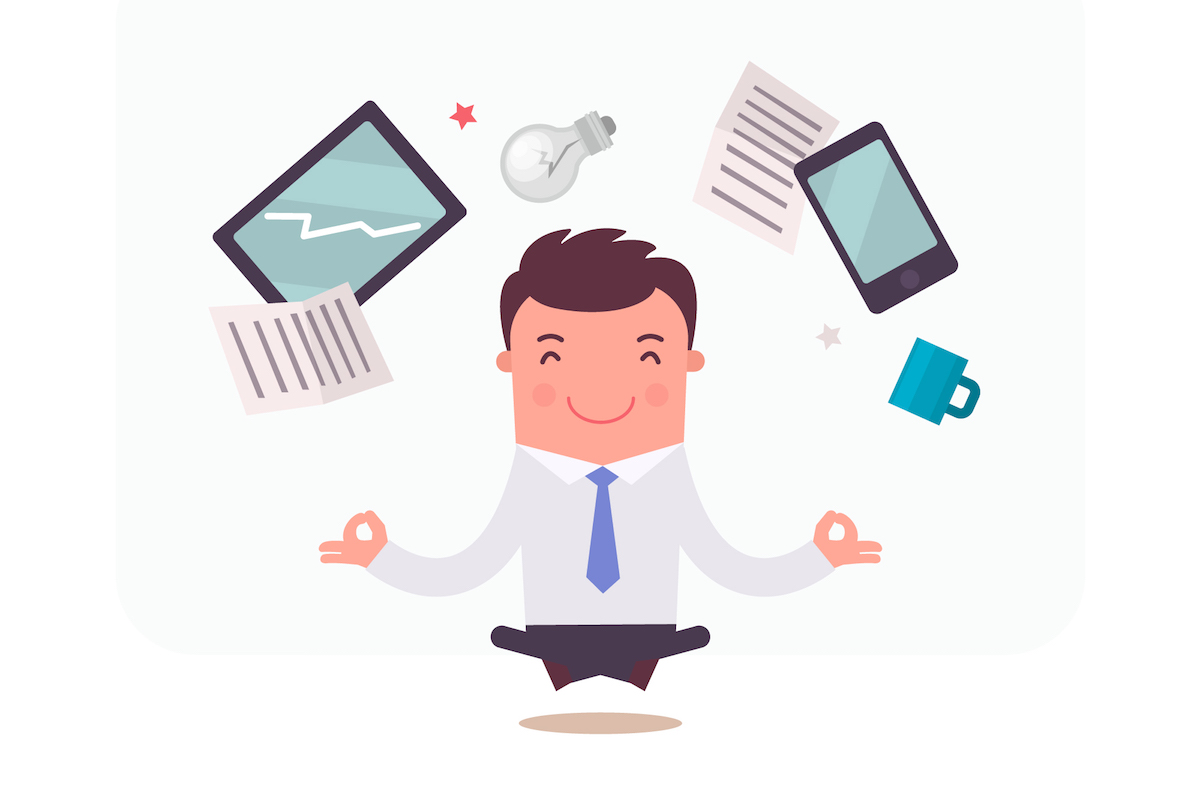 When you are stressing about everything in your life, you increase the cortisol in your body. This will have a negative impact on testosterone development.
The stress also can constrict the blood vessel, making it more challenging for the nutrients in the blood to get to the hair follicles.
Start with meditation and let that stress simply melt away. You will be amazed at how much your facial hair will improve after you work at eliminating any stress from your life.
3. Getting Your Rest

In order to increase testosterone in the body, your body simply needs to sleep. Sleeping helps the body to regenerate testosterone, especially if you are getting at least 8 hours sleep a night. If you are getting enough sleep, your stress will decrease, and your facial hair will benefit.
Getting 5 hours of sleep can reduce your testosterone production by a staggering 15%, which in turn can result in those patchy areas throughout your beard that never seem to fill in.
4. Improve Your Diet

A vitamin-rich diet consists of eating more vegetables. These vegetables are packed with all the minerals and vitamins that your body needs to stay healthy. Your hair is a protein filament, so the more protein-rich foods you're consuming the healthier your beard will look.
Some of the foods you should incorporate into your diet are eggs, nuts, and kale. These will increase testosterone production and give your beard that luxurious thicker appearance.
5. Taking Supplements
Stimulating the growth of facial hair can be as simple as taking supplements in addition to a well-balanced diet.
It is important to know that copper, zinc, magnesium, vitamin B, iron, vitamin D, and vitamin E all play crucial roles in growing thicker hair.
The sad truth is most men do not get enough of these in their diet. Incorporating supplements into the diet will have a positive impact on your facial hair, as you will begin to see the quality of the hair improve after changing your diet. In addition to a proper diet, you can always consider using top-quality products, such as the Beard Struggle products, to get the best possible results!
If you have any comments or tips, leave in the comment section below…