Moving can be quite an ordeal.
The planning, gathering of supplies, packing, heavy lifting, and hours of preparation can be exhausting. That stress can increase tremendously if you're moving to a different state or across the country.
Stated by an Arlington moving company, moving to an area you've never been to can also be extremely intimidating. But don't worry—we're here to help! This article will provide you with the best advice and tips on how to plan a long-distance move.
Pick a Moving Date and Start Planning
Moving your belongings to a faraway land is no easy task. It requires a well-thought-out plan for everything to go smoothly.
To start off your moving process, make a list of things you need to do before the big day. This can be as short or as long as you want. It should include things like gathering supplies, designating specific packing days by the room, switching over your electricity, and everything in between.
If you're in the market for assistance in coming up with your list, North Dallas Moving and Storage has a moving checklist to help you out.
When planning your move, make sure to choose a moving date and stick to it. Switching moving dates will unnecessarily prolong your move and it will feel like you are never going to leave.
Get Moving Estimates When Choosing a Reputable Moving Company
The next step in planning a long-distance move is to get estimates from moving companies.
Pick out 3-5 companies you like that seem reputable and are available for your moving time frame. You should start reaching out to companies a month before your moving date, but the earlier the better.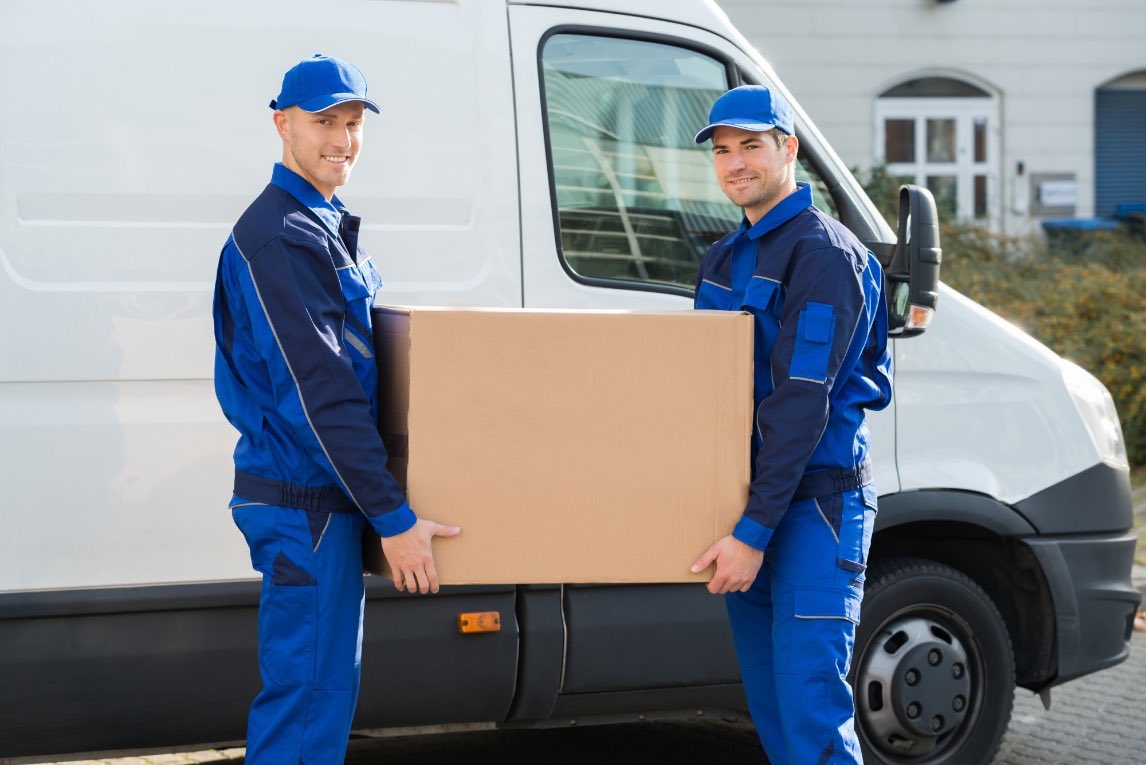 Each company should perform an in-home estimate (a lot of companies are doing this virtually now, so that makes it even easier) that will give you a pretty accurate idea of the cost. By doing this, you won't have any surprises on the big moving day, and you can keep your budget in mind before booking with a company.
Just because you have a budget in mind doesn't mean you should simply choose the cheapest option. Remember, you get what you pay for.
Be sure to do your own research before choosing your long-distance movers. Check reviews online, ask for testimonials and references, check their Google reviews, and find out if the moving company has moving insurance—just in case anything happens to your belongings.
Get Rid of Unneeded Items
Lowering the number of items you need to move will not only reduce the costs of your move, but it will also ease the chaos as well.
In most cases, hold onto those sentimental items—whether that's a small item, postcard, or article of clothing.
When going through your other (non-sentimental) items, think about how often you have used it or thought about it in the last year. A great rule of thumb when it comes to getting rid of clothing is to think about the last time you wore it. If it's been over a year, it's time to give it away.
Consider what furniture you will want or need in your new place as well. Do you want to totally revamp the space? Or do you want to keep a strong familiarity in your new home?
Getting rid of old furniture and kitchen appliances will make a lot of space available when moving. These items can be sold or given away, whichever you prefer.
Lastly, get rid of any food that won't be eaten before you move and all hazardous items such as paint, gasoline, propane tanks, poisons, aerosols, and pool chemicals.
Pack a Travel Bag
An often-overlooked game-changer is packing a small travel bag for a long-distance move.
Pack the necessities you will need for the length of your trip. Toothbrushes, a change of clothes, snacks for the ride, medications, chargers, and books should be some of the first things you throw in your bag.
It's also smart to pack vital documents and items on your own—doing this will ensure your passports, birth certificates, and jewelry are secure.
If you have a pet or child traveling with you, think about the essentials they will need on the trip as well.
The Last Steps Before Your Long Move
By planning strategically and on-time, you can reduce the hassle, headache, and chaos of a long-distance move.
Now that you have a solid plan in motion, you're ready for it. Now go out and conquer your new city!