A wedding proposal is one of the most exciting moments of your life. Many men spend hours preparing and planning down to the last detail, while others put off the proposal due to fear of rejection or lack of funds. If you know your partner is the one but you're delaying the proposal, these tips might help you prepare the perfect wedding proposal for your sweetheart. From matching her engagement ring to the style you prefer for your wedding band to picking the ideal place and time, these tips are all you need to take the next step in your relationship.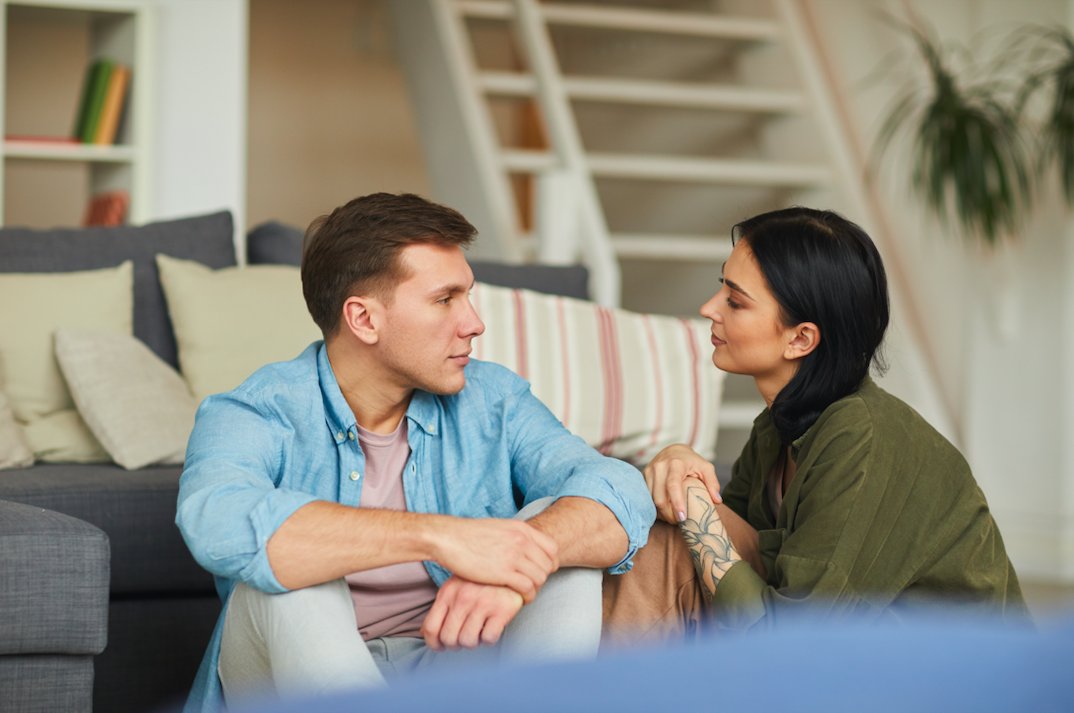 Talk to Your Partner
Some men make the mistake of thinking they should keep the entire proposal a secret. However, in 2021, deciding to get married is usually a joint decision since it can significantly change your lives. Although you can keep the ring, place, date, and method a surprise, you shouldn't be concerned about whether your partner will say yes. Before planning a proposal, have several in-depth conversations with your partner about whether they want to get married and a time-scale for the wedding.
You may also want to make sure you're both on the same page regarding children, lifestyle, and future plans. Creating a plan for your future can help you both enter your marriage, sure of your relationship. Each person is unique. While some people love public attention, others may consider a public proposal embarrassing. Although you don't need to clearly lay out your plan, try to subtly investigate whether your partner prefers an extravagant proposal at a fancy restaurant or a low-key question at the top of a mountain.
Ask Friends for Advice
Planning a proposal alone can get overwhelming. Choosing the ring, place, time, and style are all big decisions. Reach out to your friends for help. They can serve as a sounding board, helping you to separate the fantastic ideas from the impractical ones, and could even help you set up on the big night. Ask your partner's best friend for tips on choosing the right engagement ring, or even bring them along to the store when you purchase it. Best friends may have more insight into your partner's style and help you choose the best option.
Give Your Partner Advance Notice
Many engaged couples want to share their exciting news with the world quickly, often posting pictures of the proposal on Instagram. If your partner is particular about their image online, they might be upset if you spring the proposal on them. Instead, make it clear you're planning a romantic date. Give your partner an idea of how fancy the restaurant is, or if you are doing something outdoorsy. You could even suggest an outfit for them if you feel comfortable.
Arrange for Photos
There are several options for engagement photos. Some couples prefer the actual proposal to be private, without a professional photographer around the corner, while others want to preserve the memory with a videographer. If you are a more private couple, consider setting up a camera in advance to capture the moment, or bring a selfie stick with you so you can take pictures after the proposal. If your partner loves having physical memories of special events, either ask a friend or hire a photographer to take your proposal photos.
The Wedding Ring: Thinking Ahead
Choosing the perfect engagement ring is challenging. You can get an idea of your partner's style by looking through their jewelry box and learn their size by bringing one of their current rings to the store with you. However, most people want to match their engagement ring and wedding band since they usually wear them together. When choosing an engagement ring, think ahead to what type of wedding band your partner might like. If you want to have matching jewelry, you should also investigate the options available for men's wedding bands. Think about whether you want to choose from the more traditional gold men's wedding bands or prefer one made from tungsten or wood.
If you and your partner have very different styles, propose with a placeholder ring. Engagement rings are expensive and are often not returnable. If you aren't sure about what wedding ring to get after doing your research, buy a cheaper ring to use on the night, and organize a day for ring shopping. You could even purchase the engagement ring and wedding bands at the same time to ensure they match.
Practice Makes Perfect
Everyone has seen the perfect proposal speeches in popular rom-coms and are disappointed when they stumble over their words or forget half their speech in the moment. It's important to remember that in movies, the actor has practiced their speech, including how they deliver it. While an impromptu speech at home that comes straight from the heart is touching, if you want to use certain words, you need to practice.
Write out your speech several weeks before the big day, and practice saying it in front of your mirror, after your partner has left for work, of course. If you're having trouble remembering it, try writing it out on notecards, and gradually work your way to a point where you only need to glance at your notecards, starting with smaller phrases and moving to larger chunks of the speech.
Once you can give the speech to your mirror without your notecards, ask your friends if you can practice on them, either in person or by video chat. They can give you feedback on your delivery.
You can also record yourself giving your speech and see if you like it. Try wearing the clothes you plan to propose in to help get you in the mood. Watching your speech can help you decide if you like your delivery. Record several takes changing up the delivery to help you create the perfect proposal speech.
Plan the Afterparty
Many people want to celebrate their engagement with their loved ones, even if the proposal itself is a private affair. If your partner loves parties, invite your friends and family over for a surprise party after the engagement. However, keep your partner's personality in mind. If they are introverted and prefer smaller gatherings, only invite your closest friends, and connect with the others individually by phone or video chat.
Have Fun
The biggest thing to remember when planning your wedding proposal is to have fun. This night is one you'll remember forever, and you want the overall emotion of the evening to be joy. So whether you choose to hire the best engagement photographer in Houston or utilize the videography services as well, you definitely want this moment to be captured on film for lifelong memories. If you make a mistake in your speech, or you have to wait too long for your table, try to take it all in stride. Remember that while having a beautiful engagement story is fantastic, the goal of a wedding proposal is to have a long-lasting, joyful, and supportive marriage. Focus on why you're proposing, and you will create wonderful memories.