Camping is one of the pastimes that has been bringing families together for decades and continues to represent formative moments for many of us. But it's also something that demands adequate preparation. Because if you find yourself in the middle of nowhere and suddenly remember you've forgotten something vital, it can completely ruin your experience. So better to be safe than sorry!
With that in mind, here are our top tips to consider next time you're planning a camping trip in the wilderness with your family.
Warmth is life
Take all the necessary gear to make sure that you'll be as warm as possible. This means multiple layers, thick sleeping bags and firelighters to start a decent campfire. Even if you're travelling in the height of summer, it will still get incredibly cold after dark.
Get the right tent
Choose a suitable tent for camping in various climates and conditions as not all of them are prepared for camping in the wild. Make sure the material is strong and waterproof and that there is enough space to keep everyone comfortable.
Don't forget some tools
If you're going really wild and are planning on making the experience as 'raw' as possible then you might want to bring along some tools to help with your camping trip. Bring along a pruning saw or hedge trimmers, for example, if you are going to be camping in a heavily wooded area, as you might need to get rid of some pretty dense foliage to make room for your campsite. And never forget that trusty torch or headlamp!
Be prepared with food and drink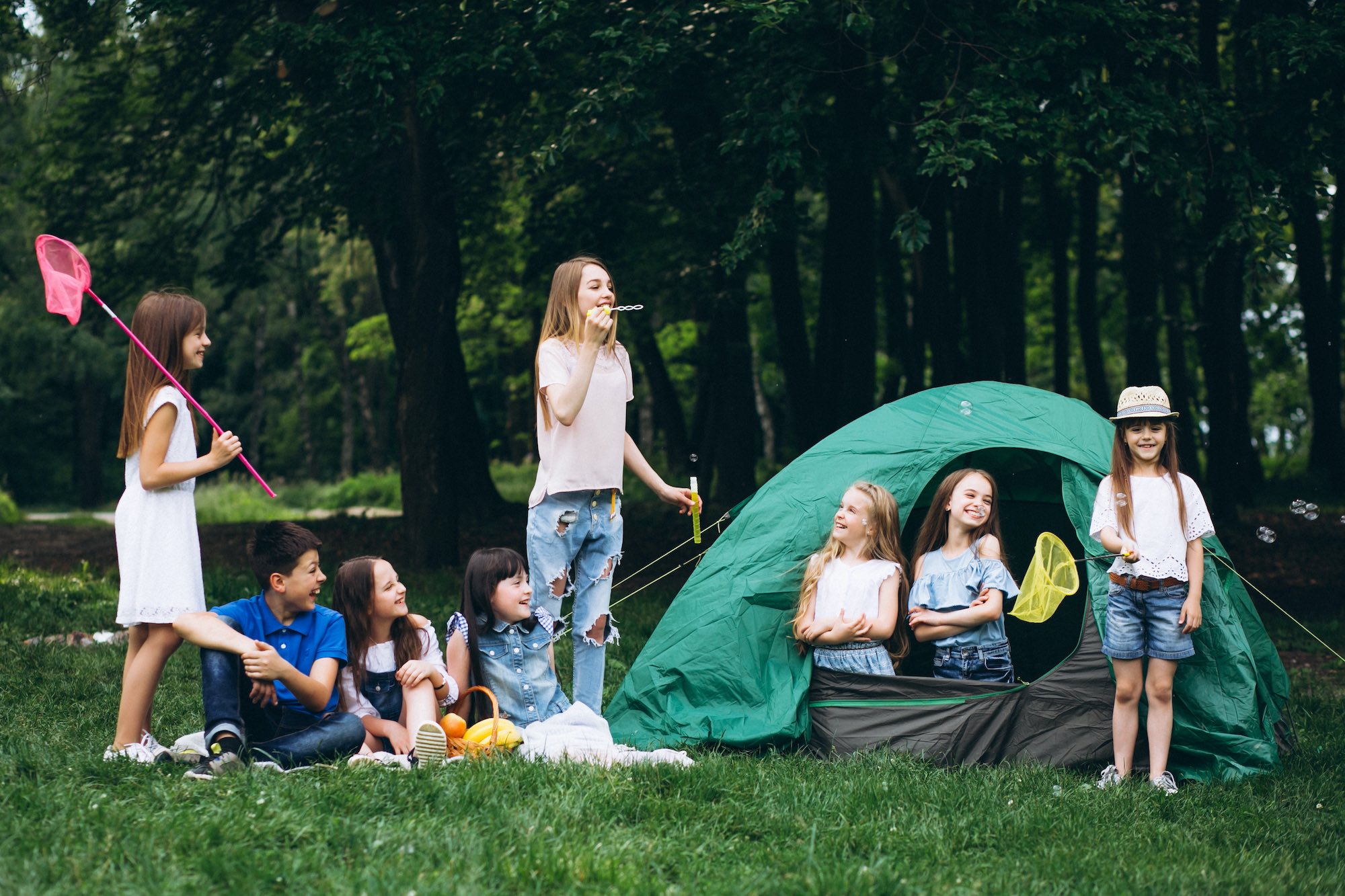 While you might be trying to "live off the land" during your trip, you should always take a backup stash of pre-made meals just in case. This includes plenty of water to stay hydrated and meals that will provide enough nutritional value to keep you and your family healthy.
Don't stray too far
We understand that part of the appeal of wild camping is getting lost in nature. But you don't literally want to get lost in nature. Make sure you're still close enough to civilisation so that if anything happens you won't be unable to reach anyone. Also, keep your mobile phone on you and ensure it's fully charged. Consider some extra battery packs if you're worried about losing charge while you're out and about on your wild camping adventure.
Choose a safe and comfortable spot
There are few things more uncomfortable than camping out a bed of itchy pine needles or stones. And if you choose a location that's too exposed to the elements, you could end up blowing away in the middle of the night. Take your time to search for a camping spot that's comfortable, safe and, if possible, close to a natural water source. If you're after gold bearing paydirt, then be sure to choose an appropriate spot! It makes washing clothes and dishes much easier, trust us!